Waco, Texas is best known as the home of Joanna and Chip Gaines, of Fixer Upper fame. But while browsing Magnolia Market may not be high up on your kids' bucket list, there are actually some incredibly fun things to do with kids in Waco.
Waco is fairly centrally located, about a three-hour drive from Houston, an hour and a half drive from Austin, an hour and a half drive from Dallas, and just under a three-hour drive from San Antonio. So if you're looking for something fun to do in Texas, Waco is a great bet no matter where you're starting out from.
In this post, we'll cover some of the most fun things to do in Waco with kids, as well as where to stay.
Looking for a fun glamping experience in Waco? Check out Camp Fimfo Waco!
Fun Things To Do In Waco With Kids
The Mayborn Museum is an incredibly fun, interactive experience for kids, bringing history and science to life! The exhibits encompass everything from Texas geography, history, and culture, to incredible hands-on science activities. There's even a historic village to explore, which was unfortunately closed when we went.
The historic exhibits begin at the dawn of time, with depictions of the geology of the Waco area and prehistoric creatures, and move on to the cultures that lived there, and how they lived.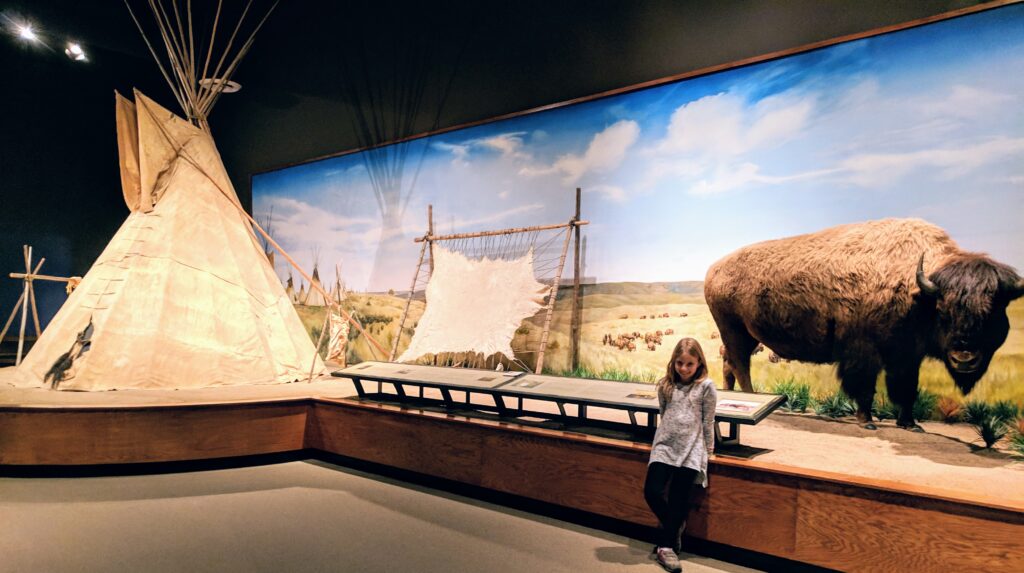 There's even a fun section on pioneer history where you can dress up like a pioneer, sit on a wagon, and explore pioneer times activities.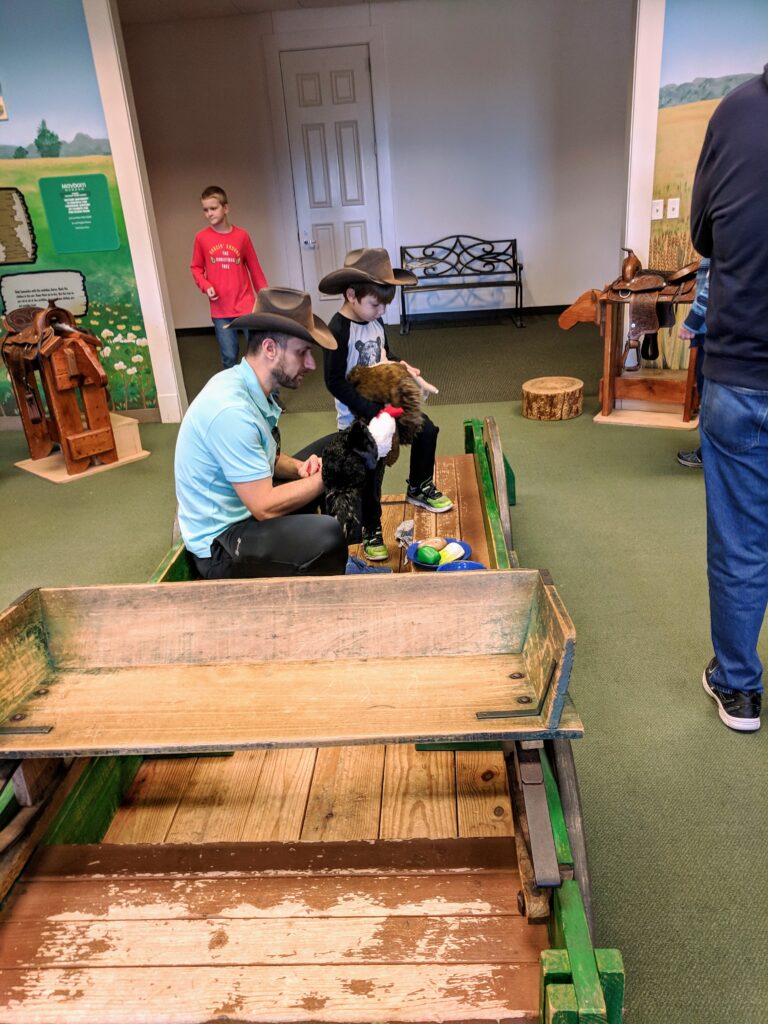 Other fun exhibits include a water and bubble exhibit, where kids (or adults, fine) can launch boats through a series of waterways, or pull a giant bubble up around their body.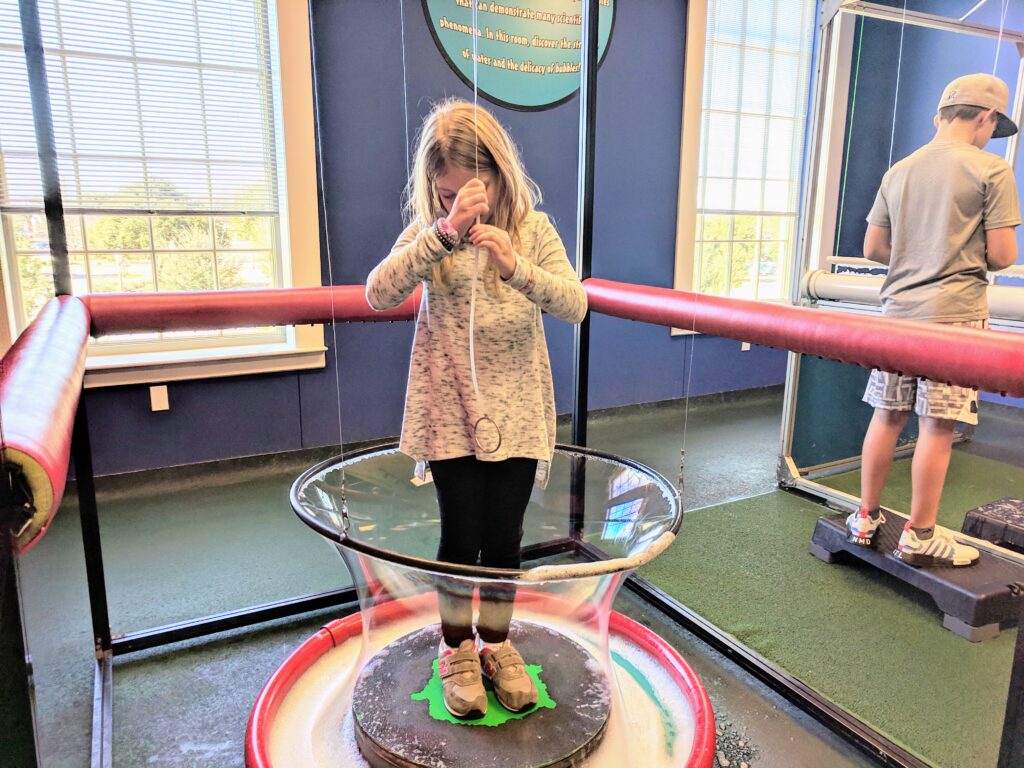 Our kids especially enjoyed the Play Waco section where they got to drive a fire truck, run a food truck, shop at HEB and participate in other fun everyday life activities they're normally excluded from as children.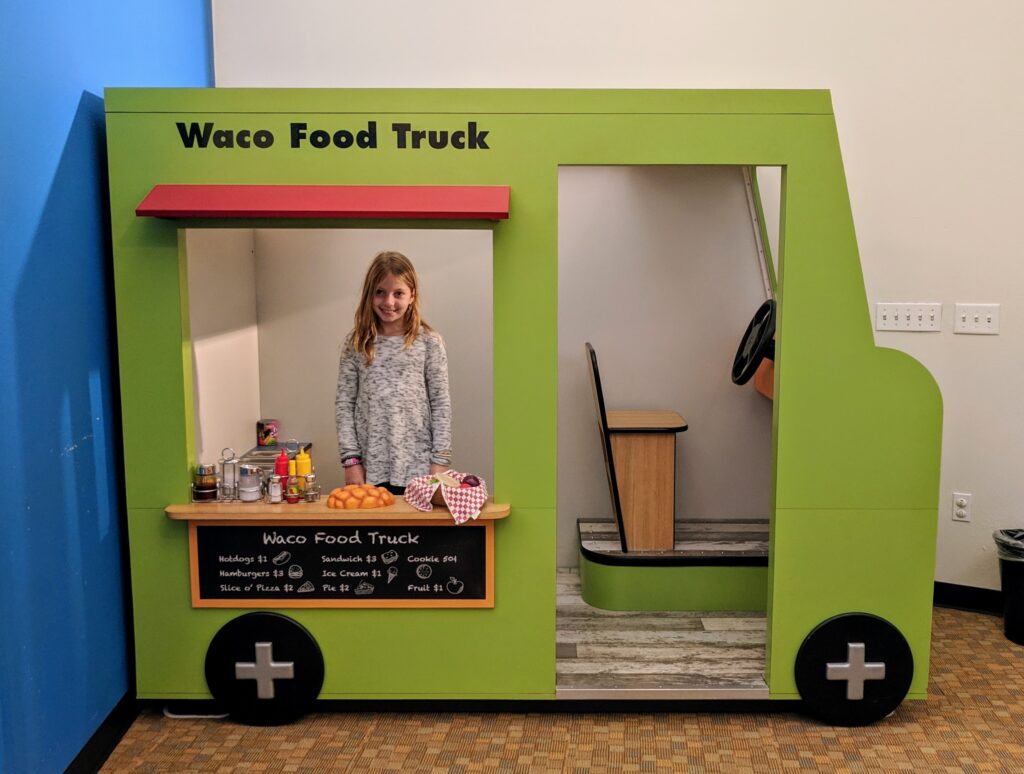 There are so many amazing exhibits at the Mayborn Museum that we can't wait to go back. We give this museum 5/5 stars, and we think it's hands down the best thing to do in Waco with kids.
Feed The Ducks Under the Waco Suspension Bridge
Back in the day, the Waco Suspension Bridge served as the single crossing point for Chisolm Trail riders to cross the Brazos River. It was completed in 1870, but before that, the only way across was by ferry – quite the hassle. So when the bridge was built, trail riders were happy to pay the $0.05 toll per head of cattle, for the convenience of being able to cross via bridge. The bridge had a long, industrious career, until 1971 when, after 100 years of traffic, first by cattle, then by cars, it was converted to a pedestrian-only bridge.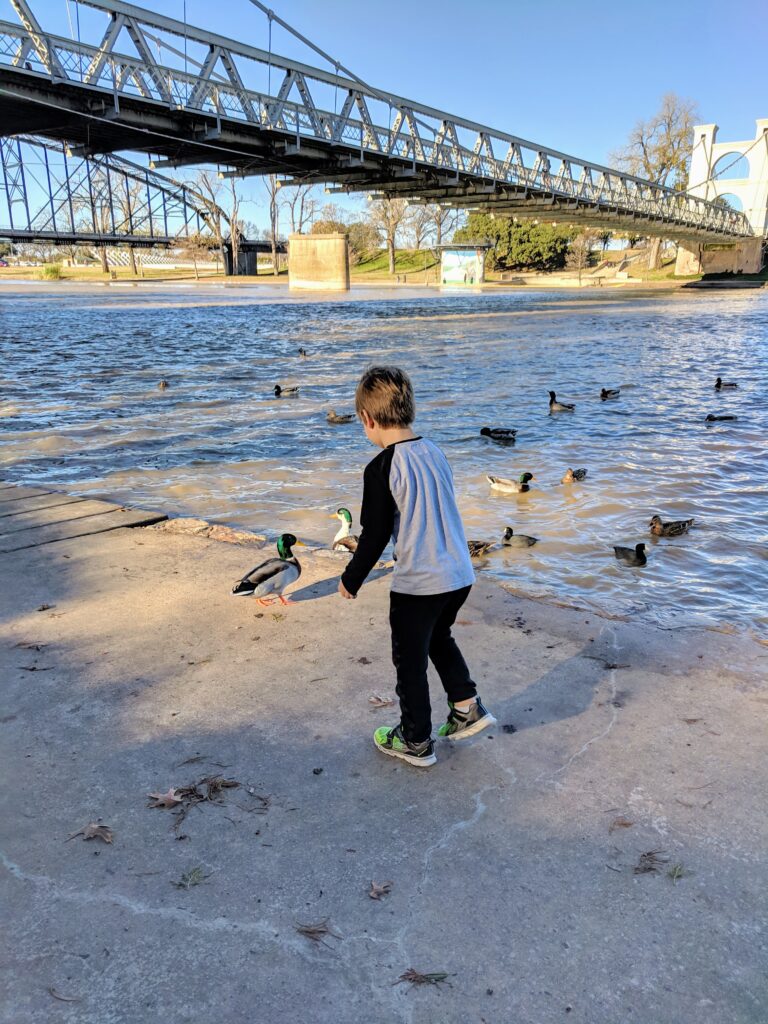 The suspension bridge is pretty much an icon in downtown Waco, and a must-visit when you're in town. Our kids loved feeding the ducks along the riverside and seeing the cool sculptures of Chisolm Trail riders that decorate the river banks.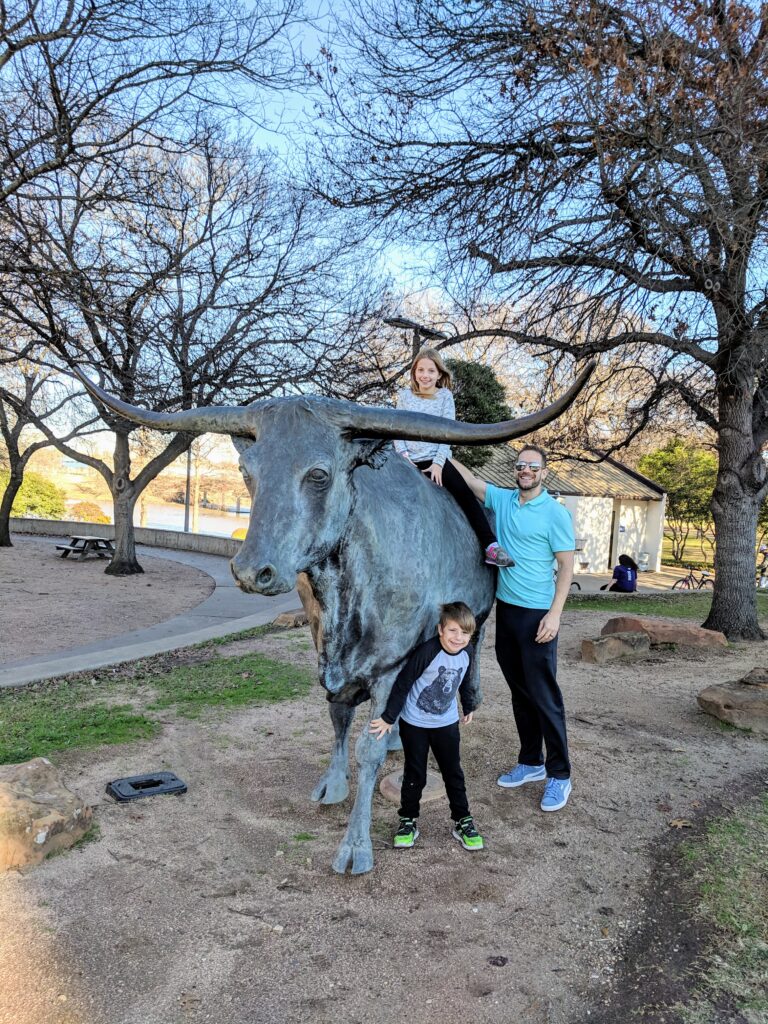 Visit the Dr. Pepper Museum
It's not a visit to Waco without a trip to the Dr. Pepper Museum! Learn all about the history of Dr. Pepper, plus try out some cool Dr. Pepper flavors in the cafe!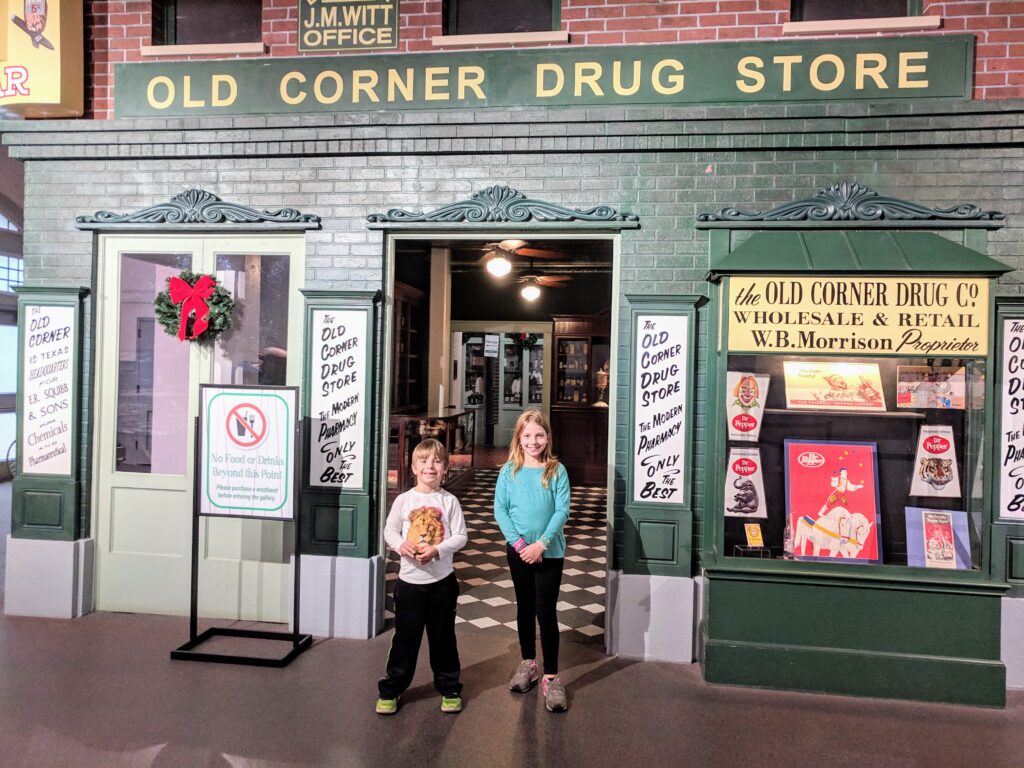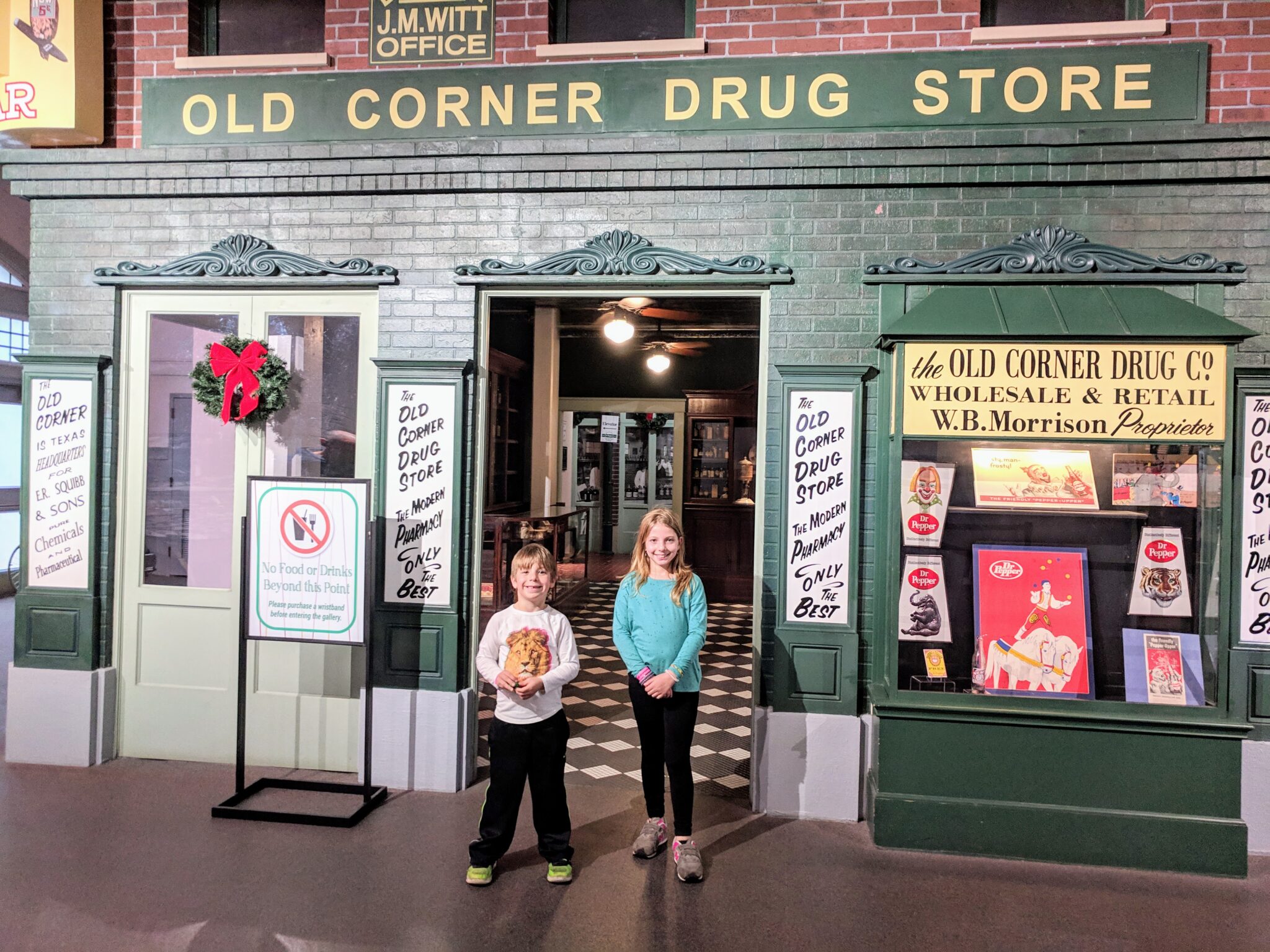 The Texas Rangers have been protecting Texans for a period spanning three centuries! The Texas Ranger Hall of Fame & Museum celebrates the Texas Rangers for their courage and their service. With over 300,000 items in the collection, you're sure to learn all about the Texas Rangers and the vital role they played and continue to play in the safety and security of Texans statewide.
Sports fans will enjoy seeing tons of memorabilia from athletes who played or grew up in Texas, from high school all the way through professional leagues.
Magnolia Market
And of course, we can't forget Magnolia Market, where you can practically drown yourself in farmhouse decor while munching on a pastry from the bakery next door.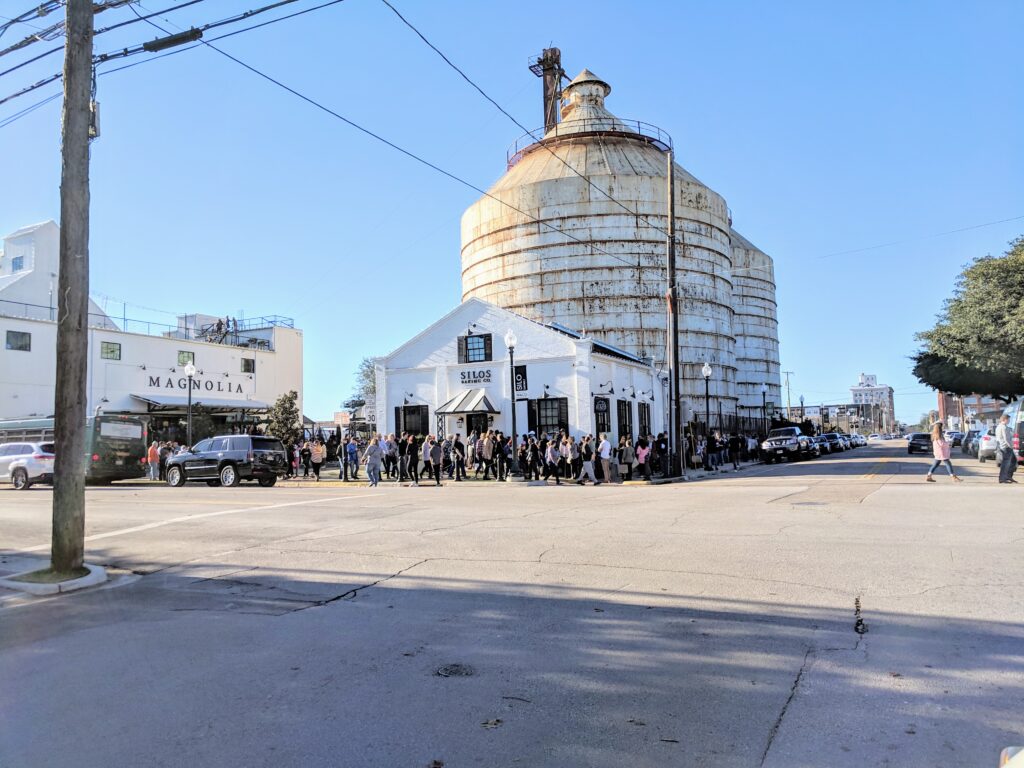 Swim or Boat in Lake Waco
Looking for more fun things to do in Waco with kids? Take them swimming in Lake Waco! Airport Beach and Twin Bridges Park offer multiple sandy beach areas on Lake Waco that are perfect for swimming.
If you'd like to rent a boat, you can via Waco Lake Rentals or Lake Waco Marina.
Paddle the Brazos River
You can also paddle the Brazos River, right in the center of Waco! Here are a few options for kayak, canoe and paddle board rentals.
Waco River Safari Cruise & Tours offers a sunset cruise down the Brazos River, optional dinner available. They also offer a van tour, taking you around to see all the Fixer Upper houses!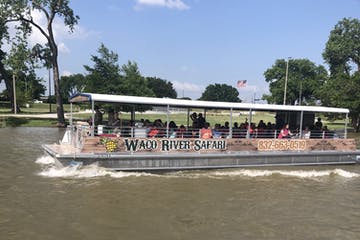 Drink an Enchanted Coffee
Head over to Fabled Bookshop to peruse a vast selection of books while enjoying themed drinks while snuggling up on cozy velvet couches.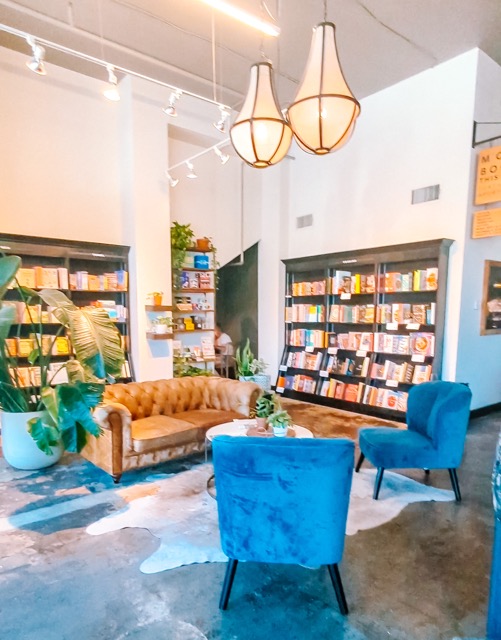 Where To Stay In Waco With Kids
For.a relaxing farm stay just outside the city, try this adorable barn rental. Located on a farm fifteen minutes away from Waco, you can sit on the porch and watch the animals in the pasture nearby, and even buy fresh cow milk, cheese, and yogurt, collect your own eggs for breakfast, and pick seasonal herbs from the garden.
This two bedroom cabin can comfortably house four, but can accommodate up to six, making it a perfect fit for families. It has an incredible 4.97 star rating, and averages $120 a night.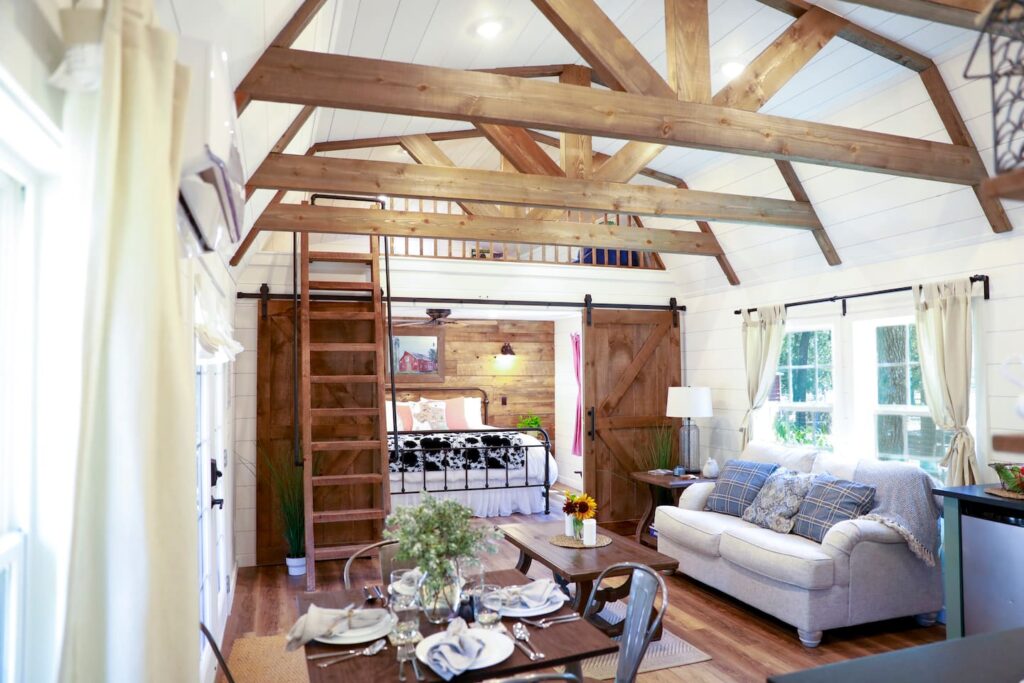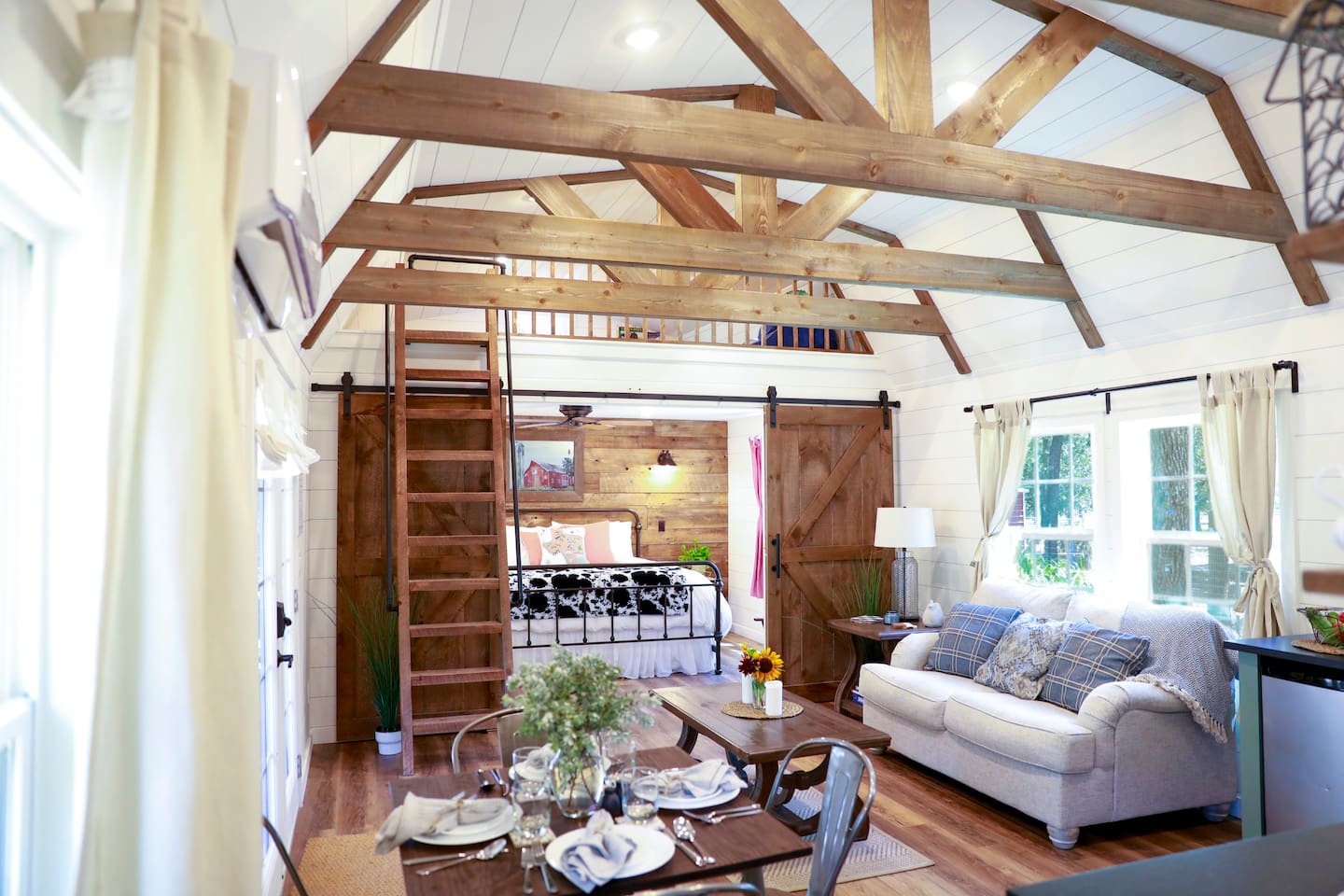 Looking for someplace unique to stay in Waco? Try this houseboat, docked at Lake Waco Marina. The house is close to a floating restaurant, and the marina usually hosts live music on weekends.
This houseboat rental is rated 4.93 stars on Airbnb and averages $300 a night. It's perfect for families with two bedrooms, one with a queen, and the other with two bunk beds and a convertible couch.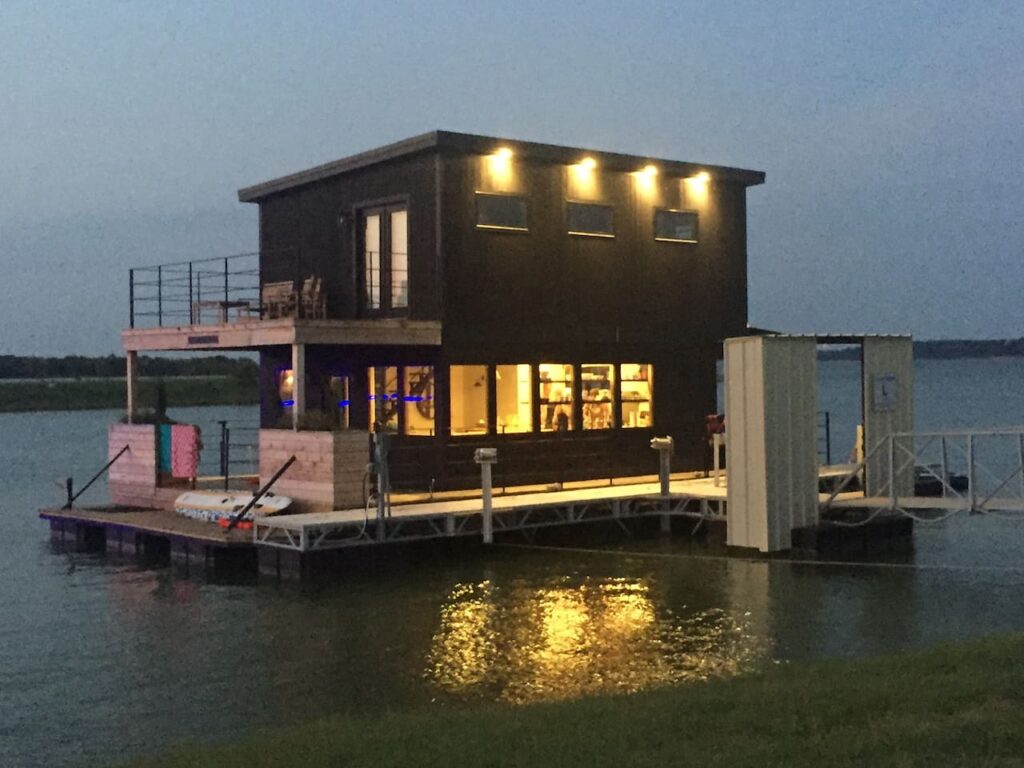 If you prefer to be close to the action, this 4-bedroom bungalow just 4 blocks from the silos is just what you need. With three king beds and one queen, this is the perfect rental for a family or friends trip! Plus, there's plenty of shiplap to make you feel like you're getting the true Waco/Joanna Gaines experience. There's also a fire pit in the backyard (one of my must-have features when I go away) for s'mores and cool fall evenings!
The property is fairly new so it doesn't have any ratings yet, but the host is a Superhost, with excellent ratings on her other properties. The price averages $140 a night.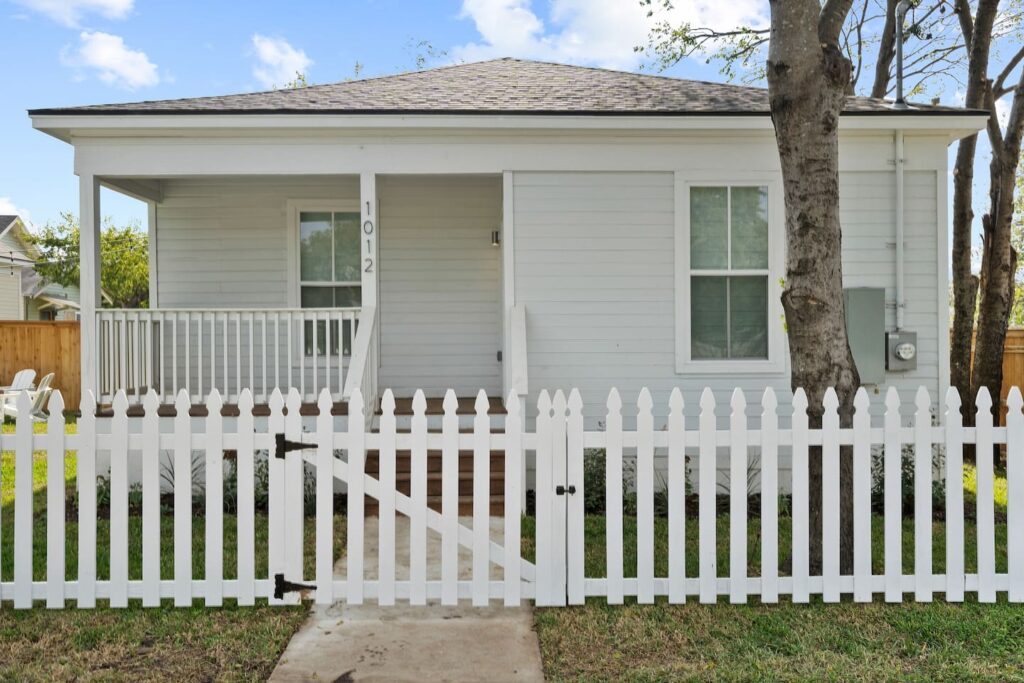 For a budget-friendly option, consider Comfort Suites. With clean, comfortable rooms as low as $70, you can't go wrong. You can get a room with two queens, or a mini suite with a king and a pull out couch. The hotel is located on a park-like property so you don't feel like you're in middle of the city, despite being just 2 miles from the city center!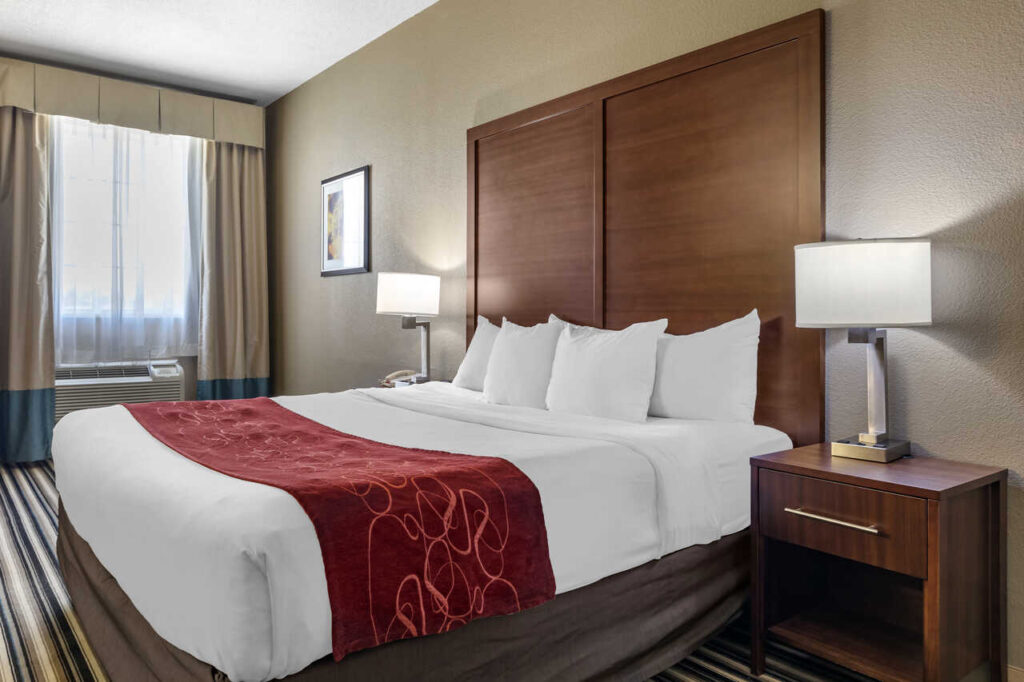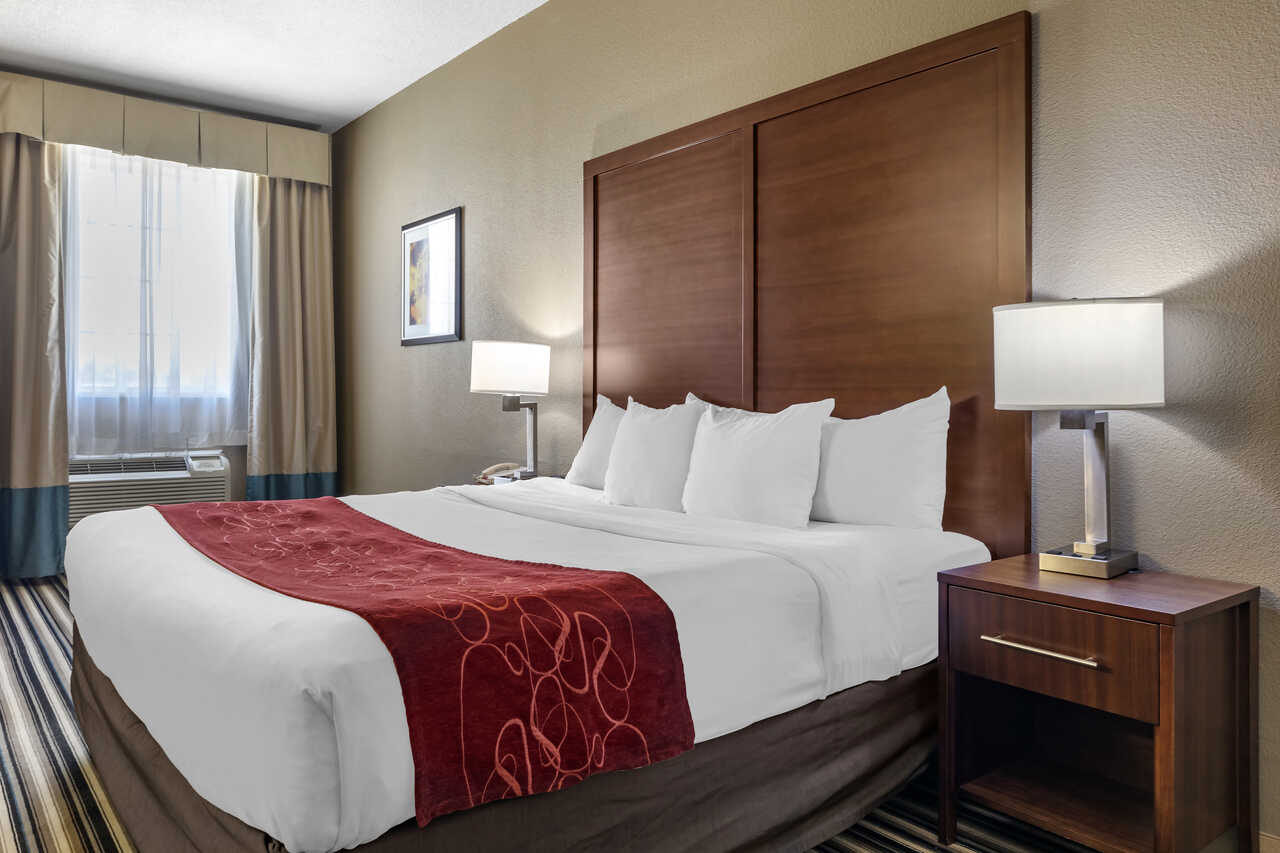 There are so many fun things to do in Waco with kids. If you're looking for an affordable, enjoyable vacation without too much of a drive, Waco is a great choice. It's close enough from pretty much everywhere to make a perfect weekend getaway, but there's enough to do to fill an even longer trip. If you've been to Waco, or if you saw things on this list you'd love to do in Waco, let me know in the comments!
If you're looking for more complete lists of fun things to do, check out our list of Things To Do in Johnson City, our Hill Country Itinerary, or our Complete Guide to Things to Do in Houston With Kids.
Waco Tours