Texas Hill Country is a beautiful area, with with rivers, lakes, and forested hills at seemingly every turn. On our most recent visit, we stayed in Leander, about thirty minutes outside Austin, and found it to be a great springboard for exploring the area.
The Texas Hill Country is a great place to visit any time of year, but with its plethora of lakes, rivers, and streams, it makes for the perfect summer getaway. Here is a sample itinerary of where to stay and what to do in Hill Country.
Where to Stay
Amazing bunkhouse on a large property with a pool, basketball court, treehouse, firepit, outdoor fireplace, vegetable garden (you can pick any of the ripe vegetables and herbs), chickens, cows, horses, and more. The property is shared with the host who lives in the main house, but is otherwise all yours.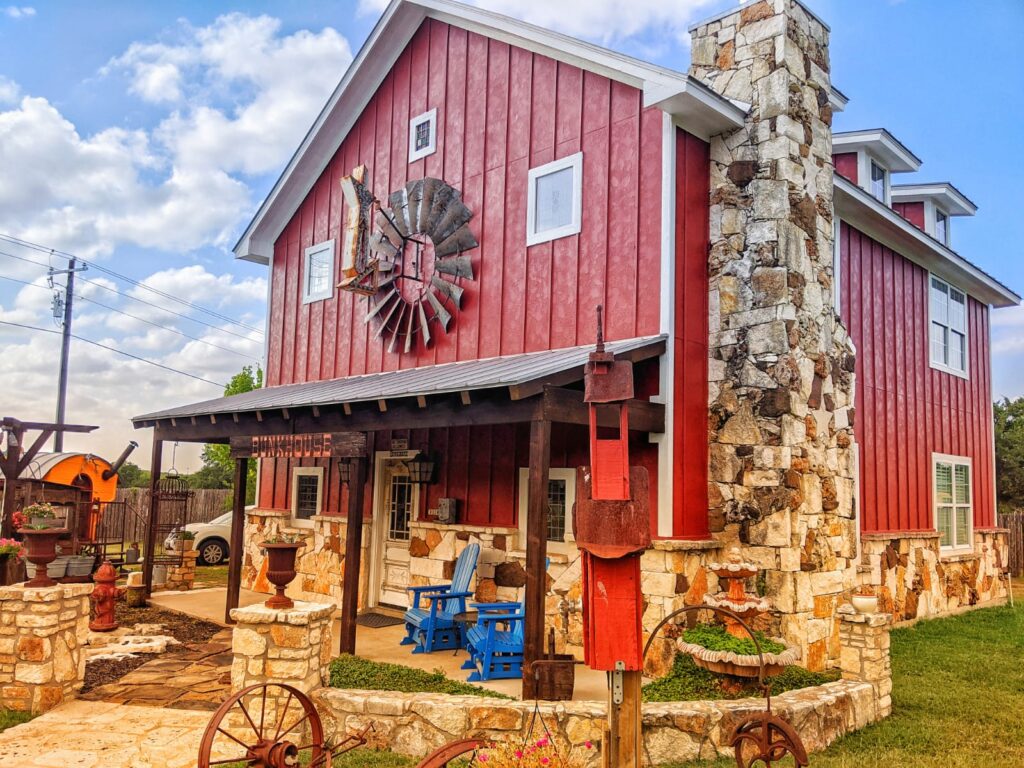 Charming 1930's home in historic old town Georgetown.
1920's farmhouse with pool just outside Georgetown.
What to Do in Texas Hill Country
Buggy Barn Museum is a cute museum in Blanco, Texas. It features multiple rooms filled with different types of buggies from throughout history, plus a replica of an old west town. You can enter many of the buildings, which have been set up to look like they would have back in the 1800's.
Check out our full review of Buggy Barn Museum here.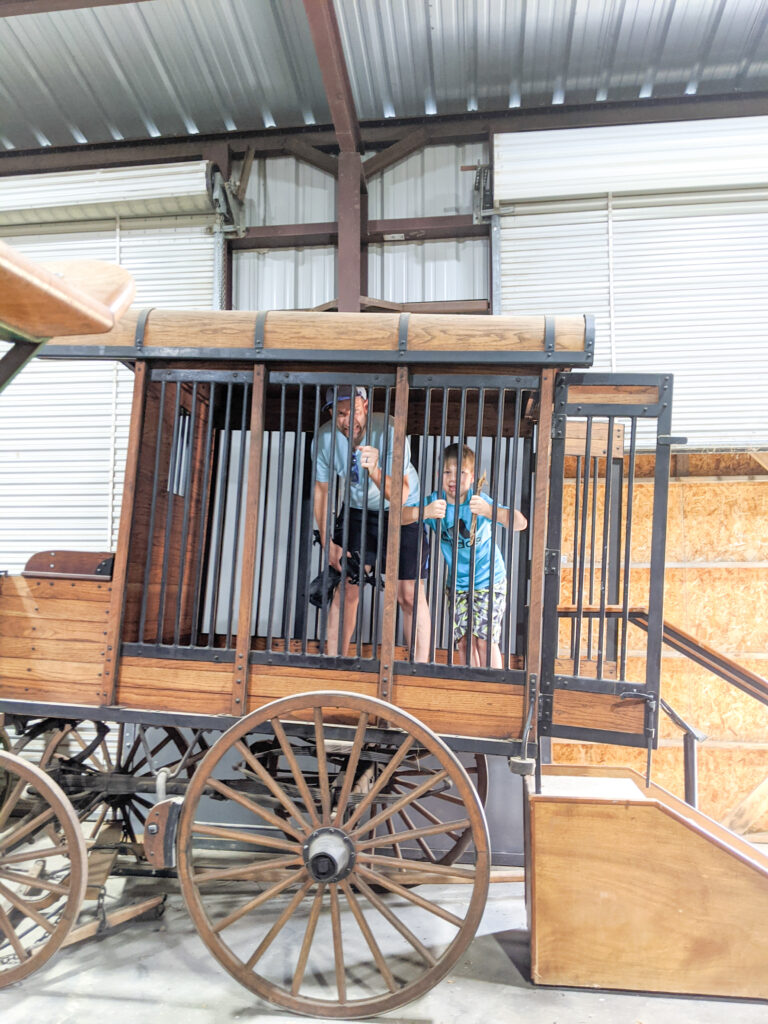 Located on the Lampasas River in Belton, Texas, this beautiful waterfall makes for a cool, refreshing treat after hiking down from the parking lot.
Read our full review of Chalk Ridge Falls here.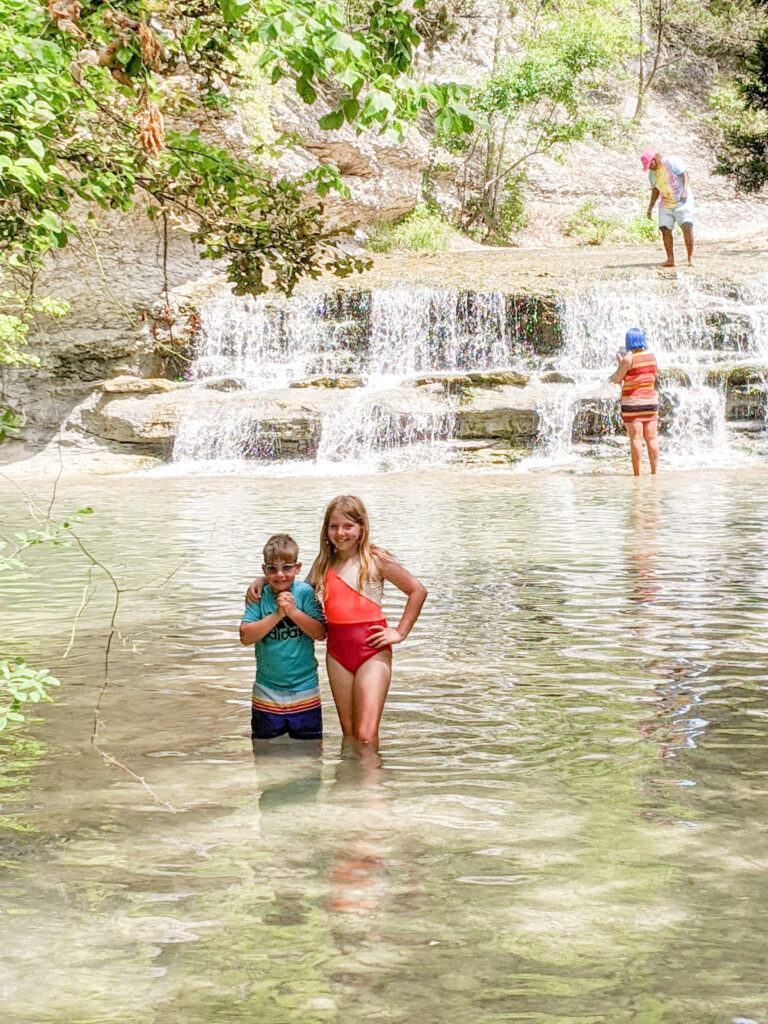 If you're looking for a quiet place to enjoy the Pedernales River, Milton Reimers Ranch Park fits the bill. A short, but steep path leads to a sandy beach on the river shores, where you can swim, wade, or float to your heart's content. There are also trails for hiking, horseback riding and mountain biking, and rock climbing is an option as well.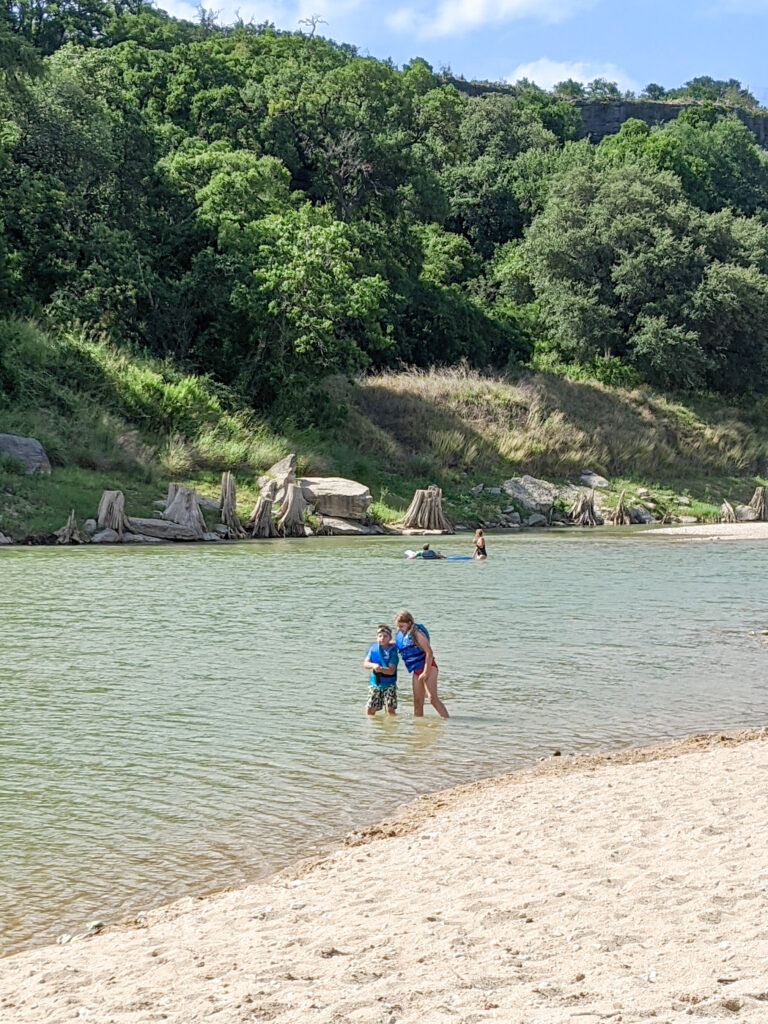 This spring-fed pool in Lampasas is a cool 69 degrees all year round, and was selected one of the top ten tourist spots to stop and visit for a cool down from a hot summer day by Texas Highways. Right nearby you can stop off and take some selfies at the World's Largest Spur.
With access to Stillhouse Hollow Lake, this park is a beautiful place to enjoy nature. You can swim, boat, and fish in the lake, or enjoy land-based activities like volleyball, basketball and horseshoes.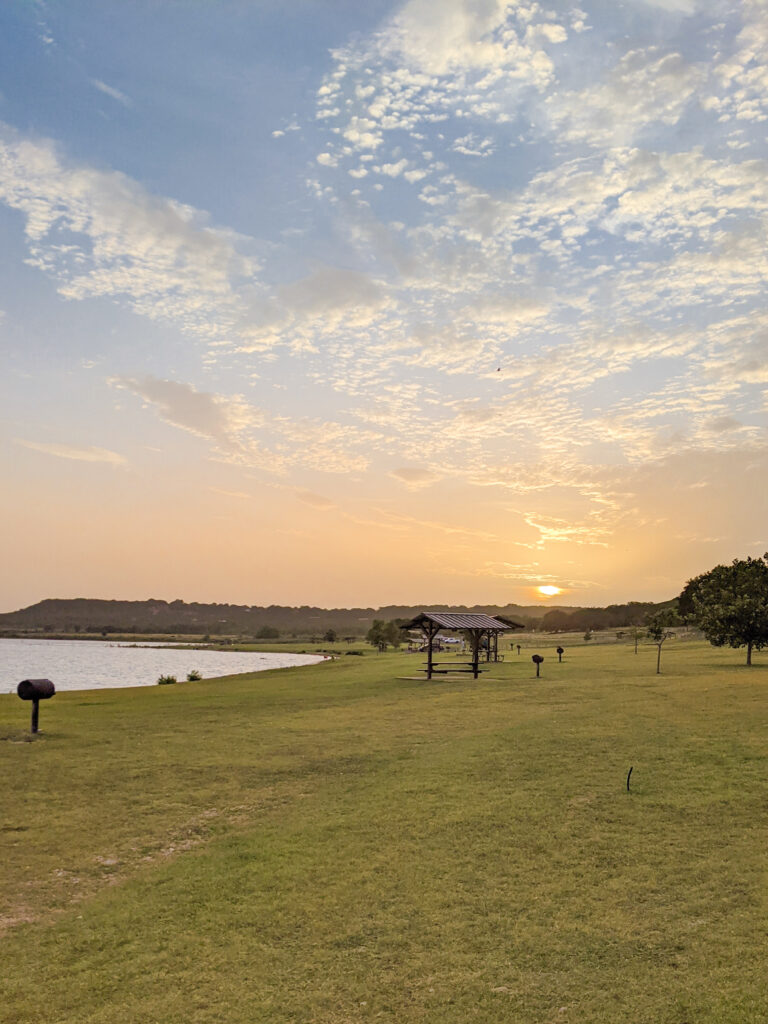 If you still haven't had your fill of the Pedernales River, you'll want to hike up to the falls at Pedernales Falls State Park. Just note, while you can swim at this park, you can't swim at the actual falls.
With a hangar full of WWII-era aircraft, and a room full of WWII artifacts, this Burnet museum is a treasure trove of WWII history.
A working hangar houses the planes, which can be viewed, but not boarded. Many of the artifacts were donated by local families, including artifacts from a P-38 pilot who served in New Guinea, from a B-17 gunner and engineer who flew 35 missions over occupied Europe, from a B-17 Navigator who was shot down and spent 18 months in a German prisoner-of-war camp, from a B-17 co-pilot who flew 30 missions over Europe, from a B-24 gunner, the brother of the museum founder, who did not return from a mission he volunteered for after his tour of duty was over, and a German test pilot.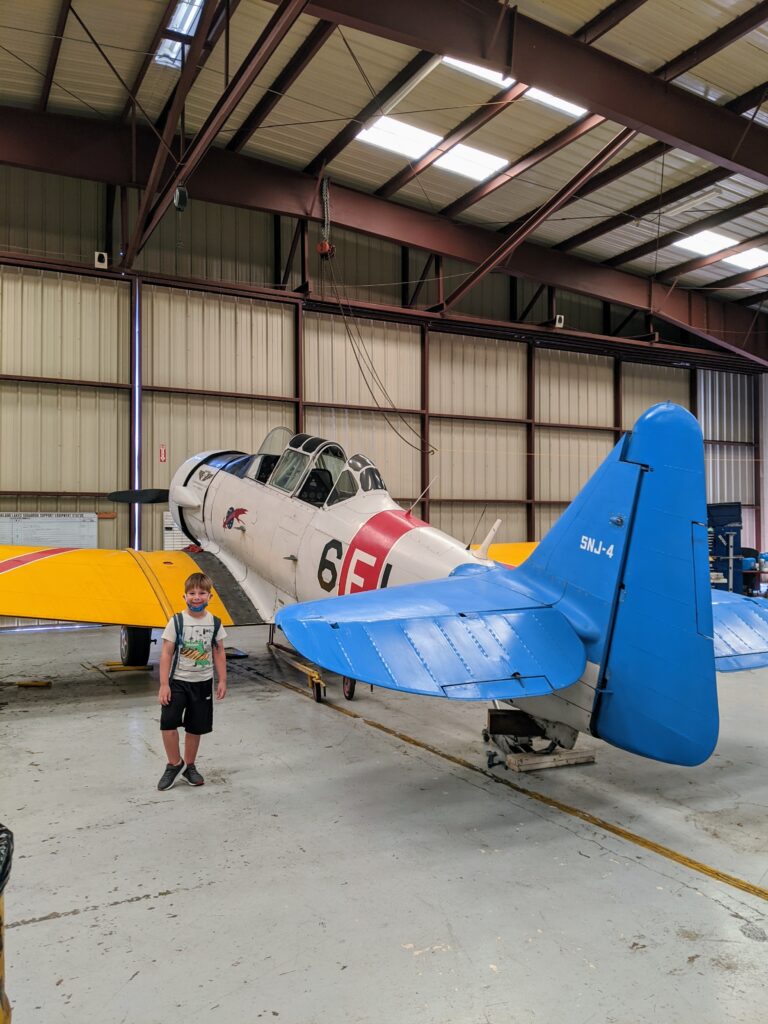 Explore an entire underground world, with rock formations and mini lakes. The tour guides here are informative and entertaining, and it's fascinating to hear the explanation of how the caves and various rocks and mineral deposits were formed.
It's a great activity to get out of the heat, but be warned it can get pretty humid down there.