If you're looking for a comfortable but affordable place to stay in Wimberley, look no further than The Lodge at Cypress Falls. Nestled on the banks of Cypress Creek, this vintage lodge offers 22 rooms, each decorated in a different style. The lodge dates back to the 1940's and has newspaper prints and advertisements framed on the walls to prove it. It has a vintage feel with modern amenities, making it the perfect home base for exploring Wimberley.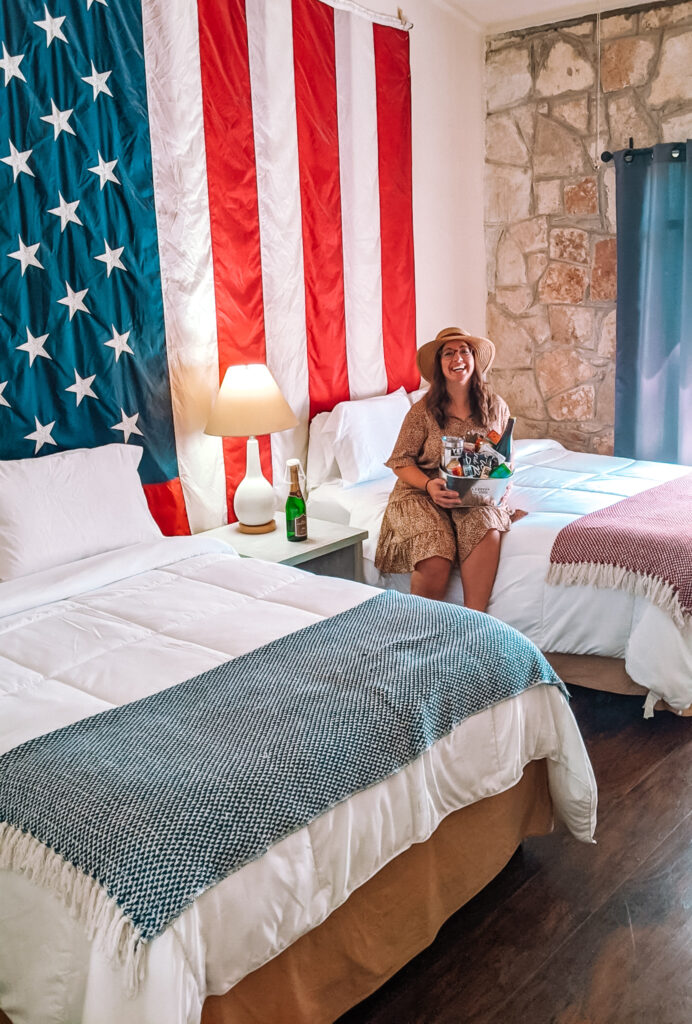 The lodge offers free breakfast every morning, with an assortment of muffins, pastries, cereals, juice, and coffee, served in a charming breakfast room with a view of the front of the lodge and the pool.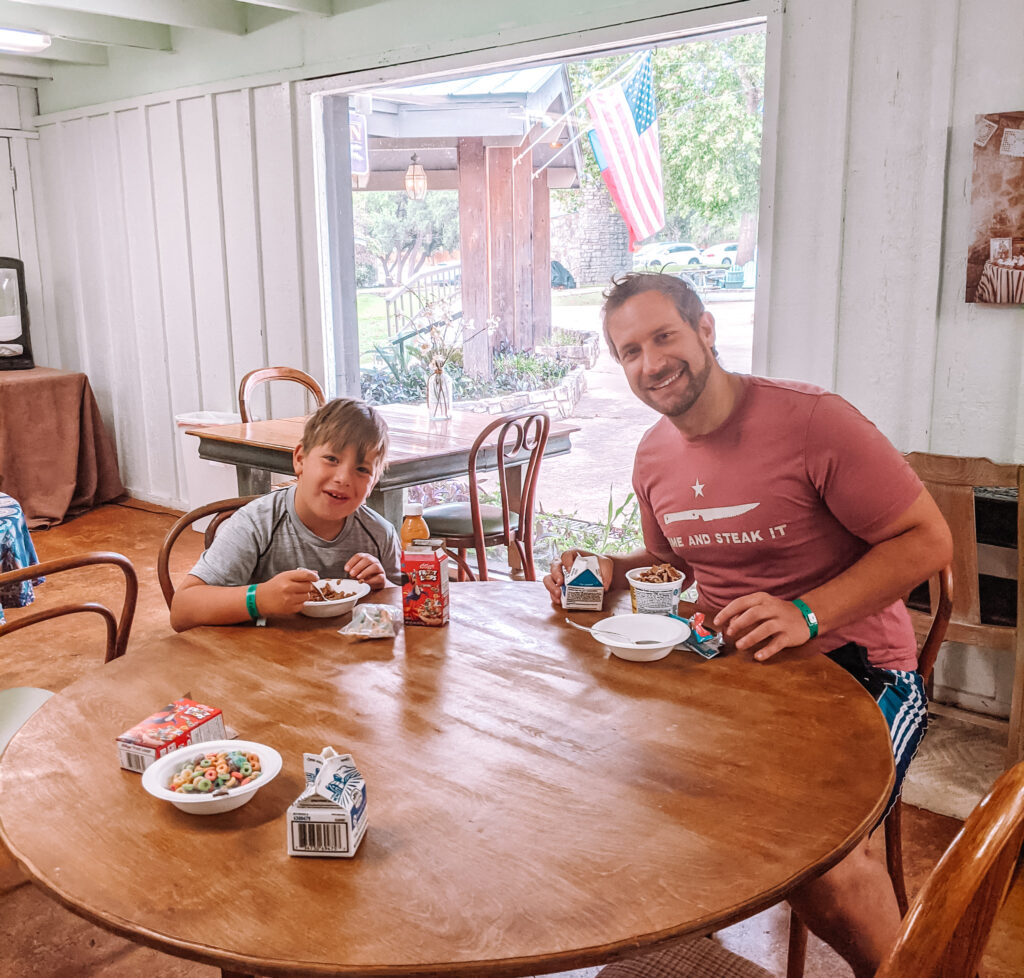 We had a great time playing chess at the chess table in the corner after breakfast.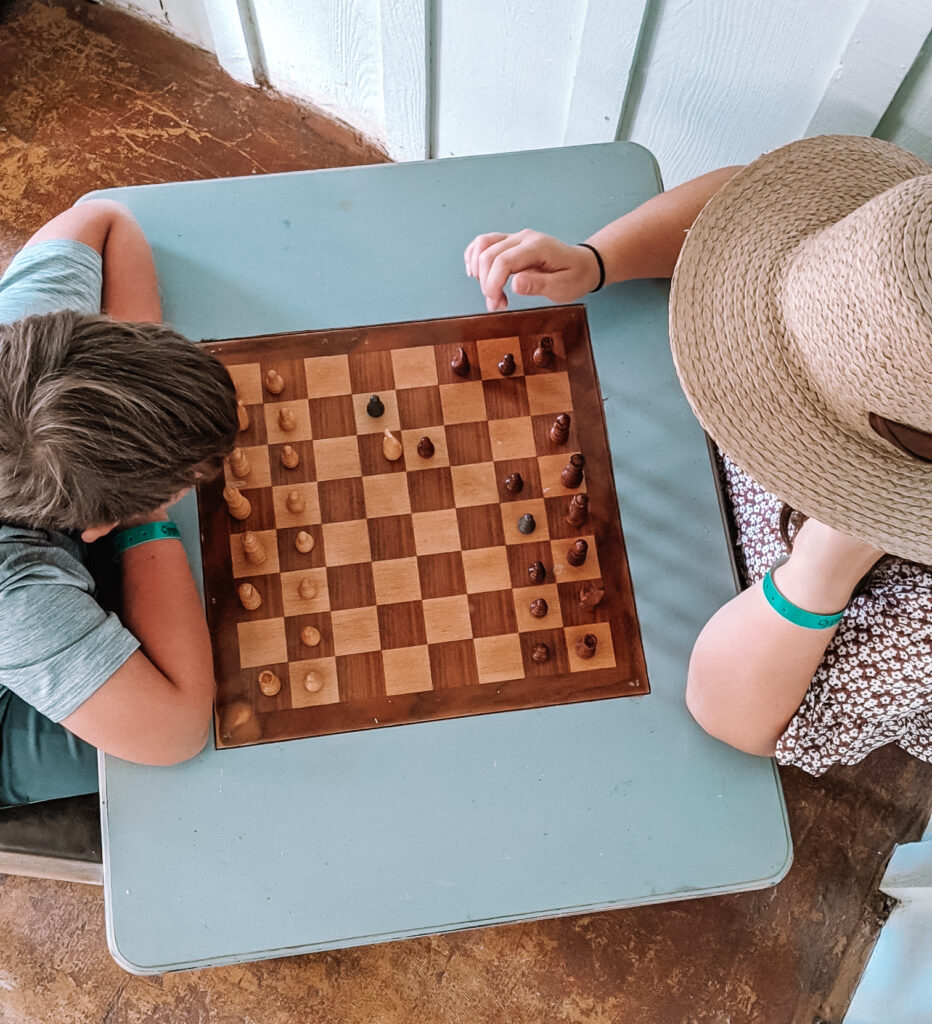 Dinner is available at the Dark Skies Tavern, as is a selection of drinks. The tavern is open from 5 PM to midnight most nights and is a great place to grab a drink and chill. Legend has it that country music legends Willie Nelson and George Strait have performed here in the past!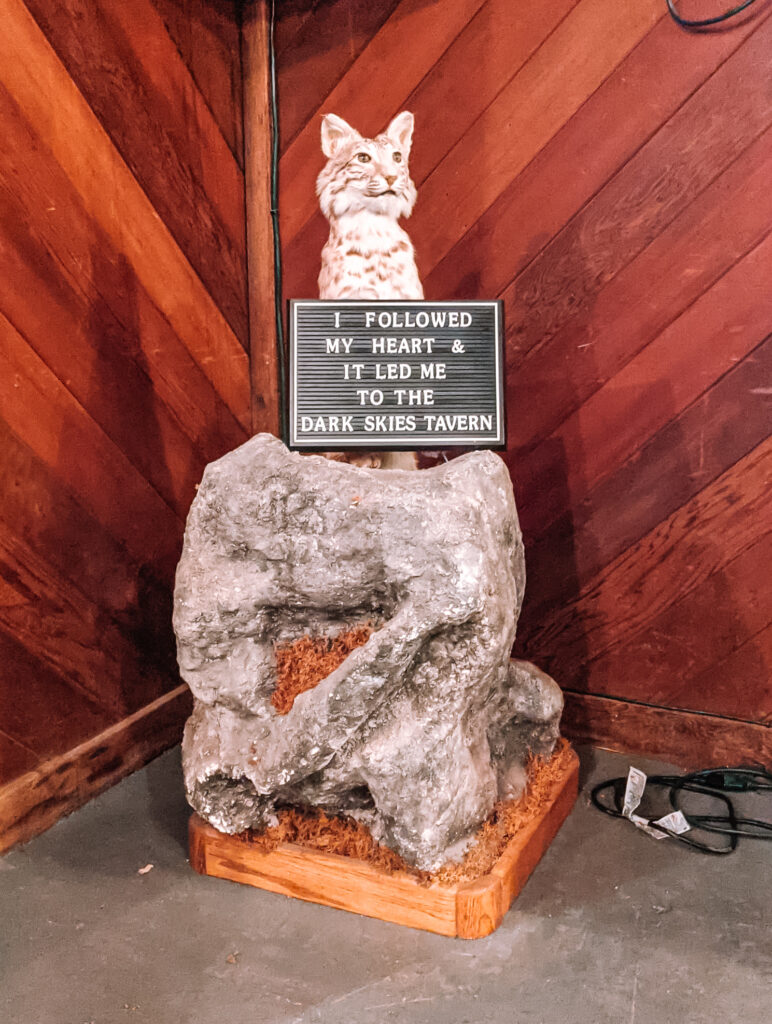 When you're done checking out all the food-related amenities, you'll want to mosey on down to the creek. The creek is accessed via a short walk from the lodge, or an even shorter drive (though parking is in short supply). At the creek, you can grab something to eat from the food truck or grab a drink at the bar.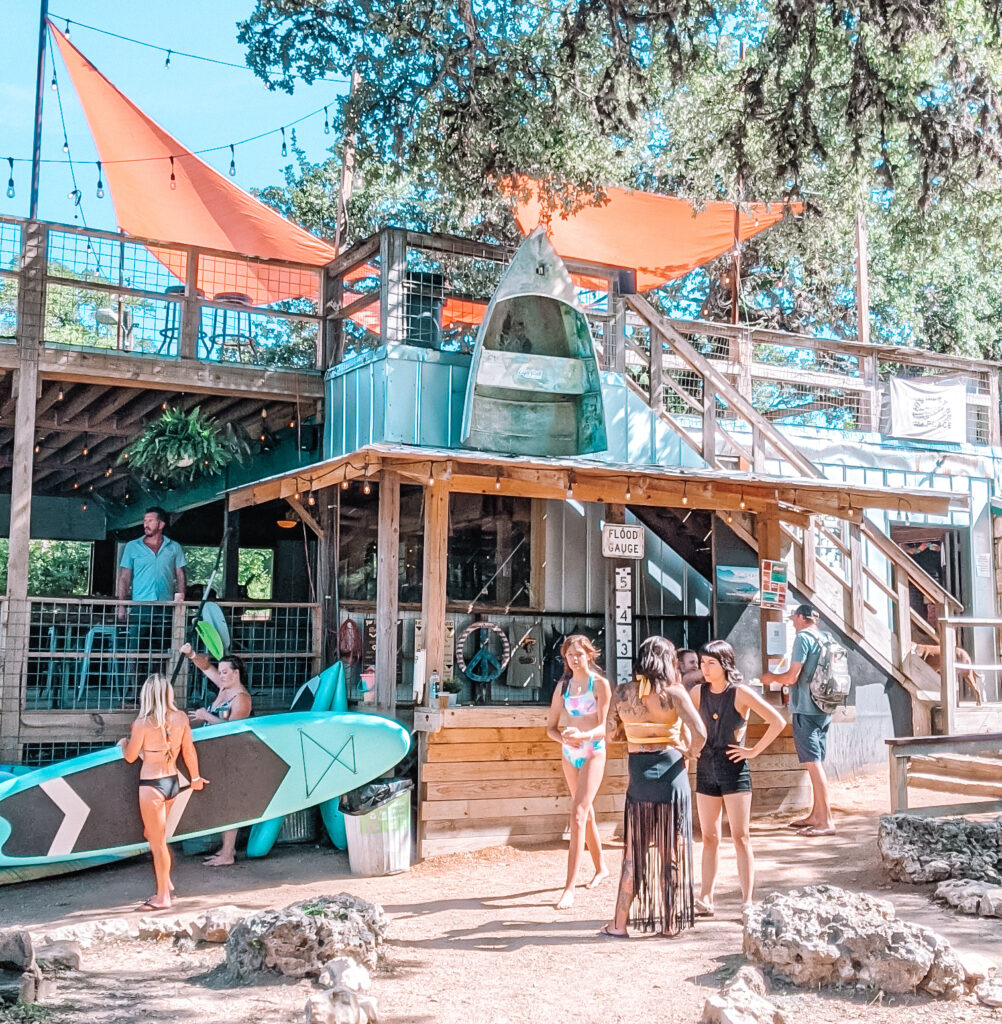 There are paddleboards and tubes available for rent, though you're welcome to bring your own. There are both shallow and deep parts to the creek, so it's perfect for little ones. There's even a little cave where kids (or adults) can have fun jumping into the water.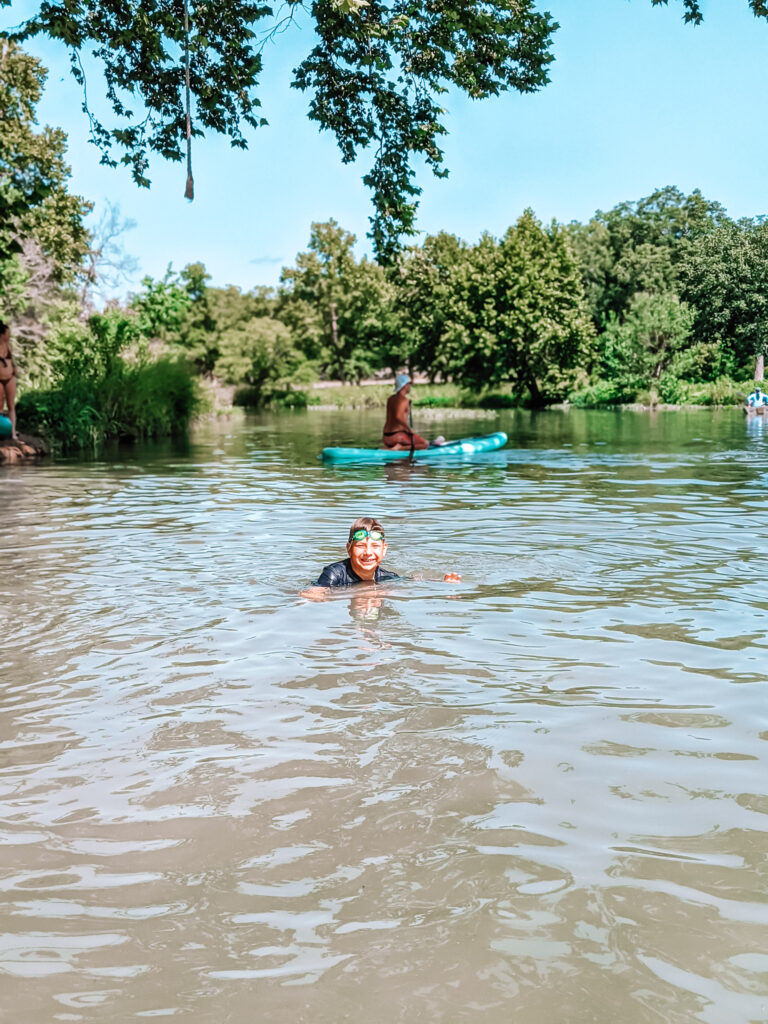 If you swim or paddle upstream a bit, you'll find a small waterfall (the 'falls' in Cypress Falls). The water is a bit shallower there so it's even better for small kids. Across the creek, we spied some goats grazing in the tall grass, which added to the relaxing feel.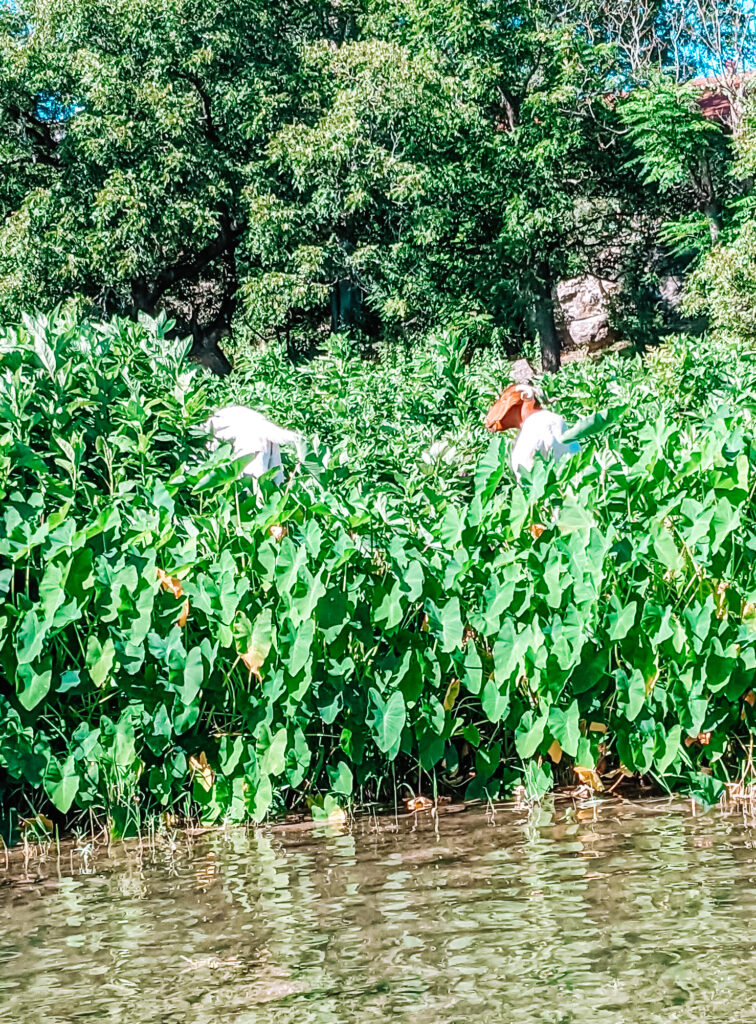 Other fun things to do on the property include a pool right outside the front doors, bikes to borrow, and a fire pit for late-night fires.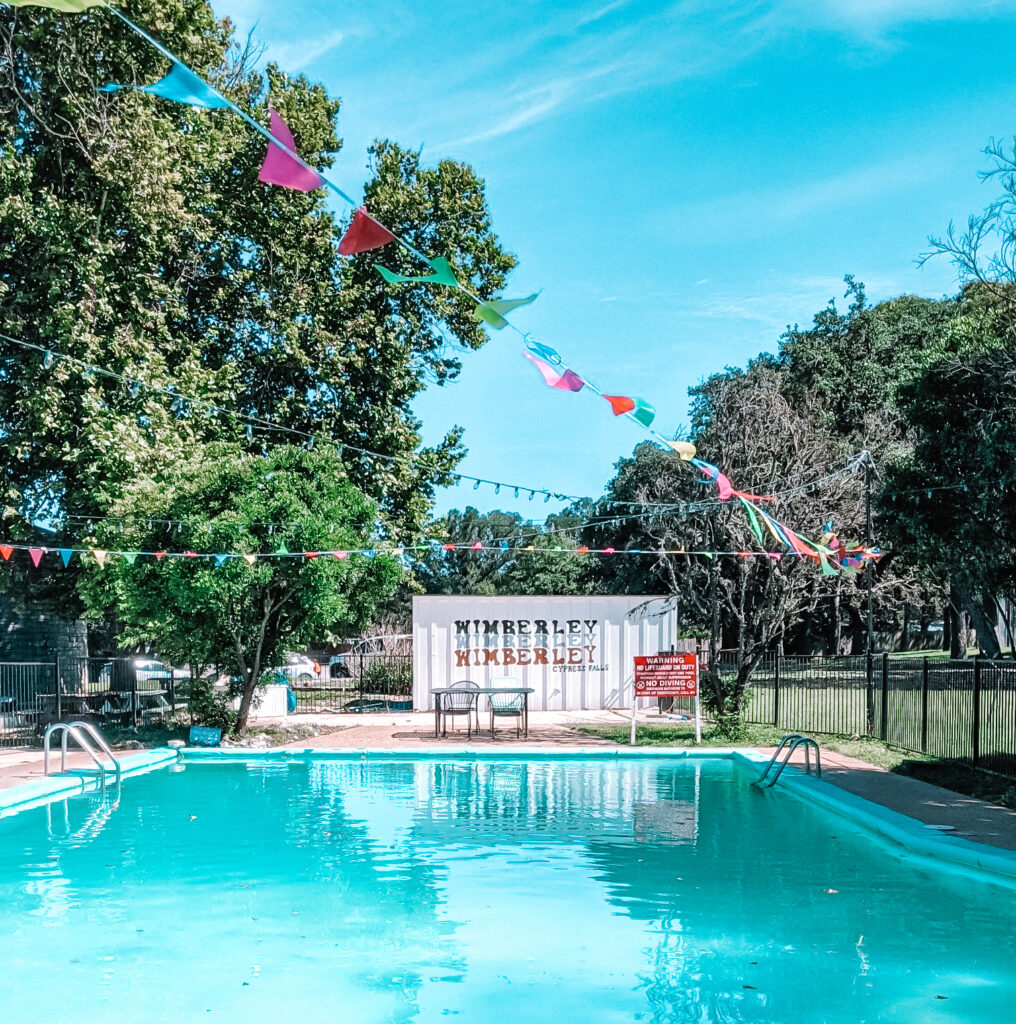 The staff was so helpful and friendly and truly made our stay here so enjoyable!
Amenities
Free Breakfast
Swimming Hole
Tubes & Paddleboards for Rent
Pool
Bikes
Fire Pit
Tavern
Food Truck
Bar on the creek
One thing to keep in mind is that there are no fridges in the rooms, as you may be used to at other hotels. They do provide ice and sell blocks of ice if you'd like to stock your cooler.
To book, visit The Lodge at Cypress Falls Website.