Georgetown, Texas is a beautiful town just thirty minutes north of Austin. It has a charming downtown area that has claimed the title, Most Beautiful Town Square in Texas, and the title is well deserved. We visited Georgetown this summer and found it to be a beautiful town with so much to do. Here are just a few of the many things to do in Georgetown.
Inner Space Cavern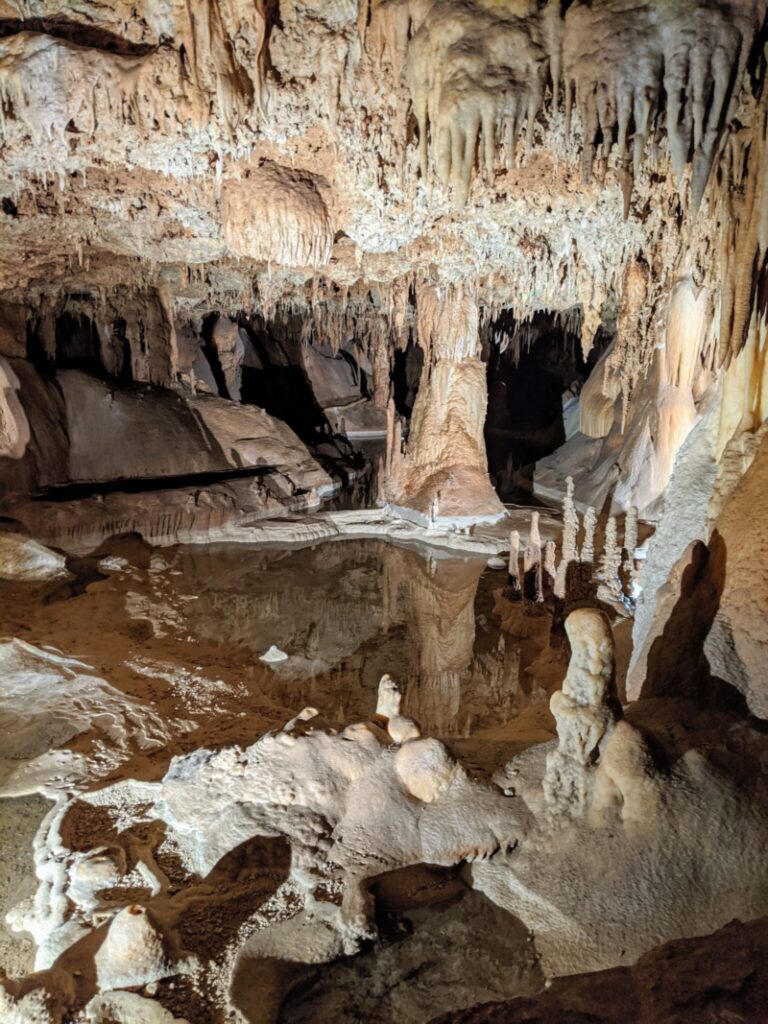 Inner Space Cavern was discovered by the Texas Highway Department in 1963 and is one of the best preserved caverns in Texas. It stays a constant 72 degrees year round, though it can feel more like 80 due to the humidity. It's a great way to experience nature without walking around under the hot sun.
They have multiple tour types to choose from. Adults and children alike can take a guided tour along the paths to see all the different cave 'rooms' and learn about the various formations, which lasts a little over an hour. The more adventurous souls can take the hidden passages tour, or the wild cave tour, which have you crawling around through tunnels and exploring more of the 'back country' areas of the cave, for up to four hours.
You can also enjoy gem mining and a zip line here, so it's a great place to spend the afternoon!
Garey Park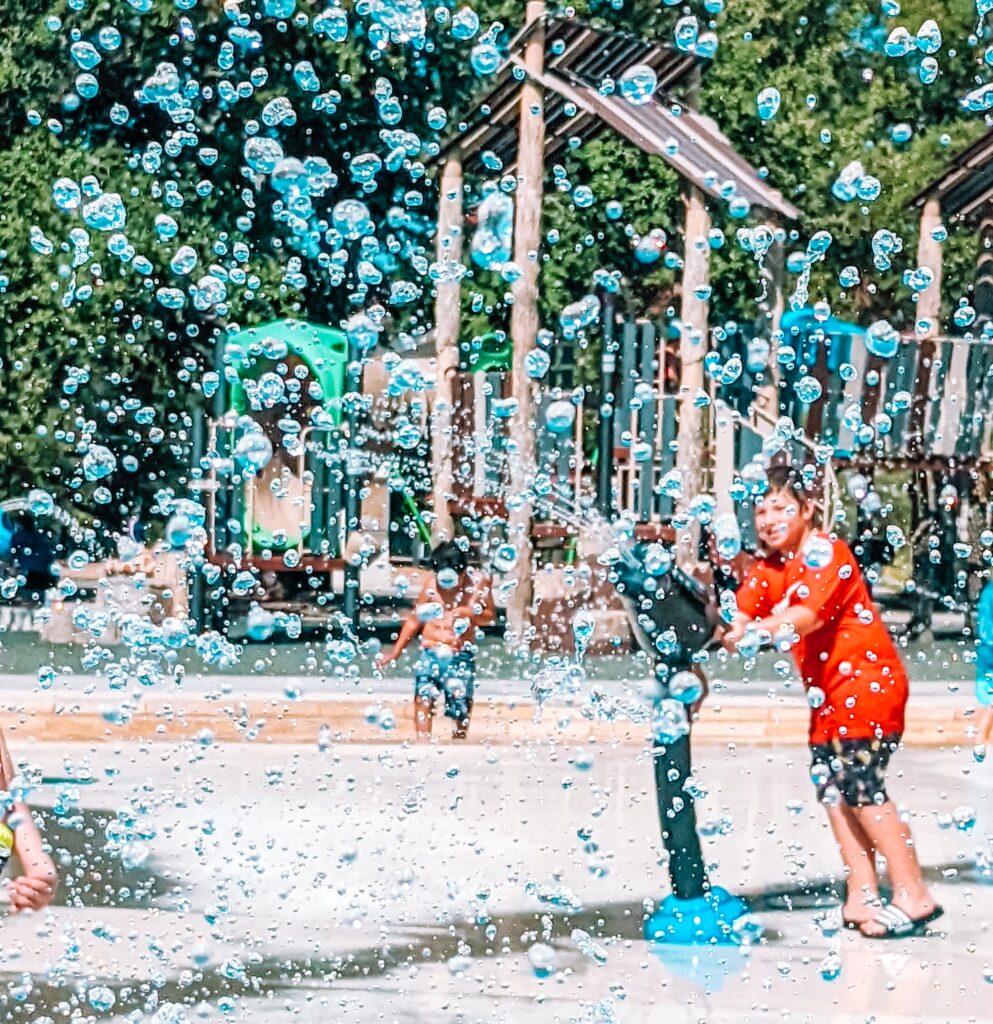 We loved how the Georgetown water tower served as the backdrop for the entrance to this park. With miles and miles of trails, a beautiful fishing pond, an equestrian area, and, best of all, a kids' splash pad and playground, you could easily spend all day here.
The splash pad sprays water down from a windmill and out of horses' mouths and the kids have a blast swinging the horses' heads around watching the water start and stop.
In addition to the splash pad, there's an expansive play area, complete with a giant play structure, swings, and even a few mini zip lines!
Sweet Eats Farms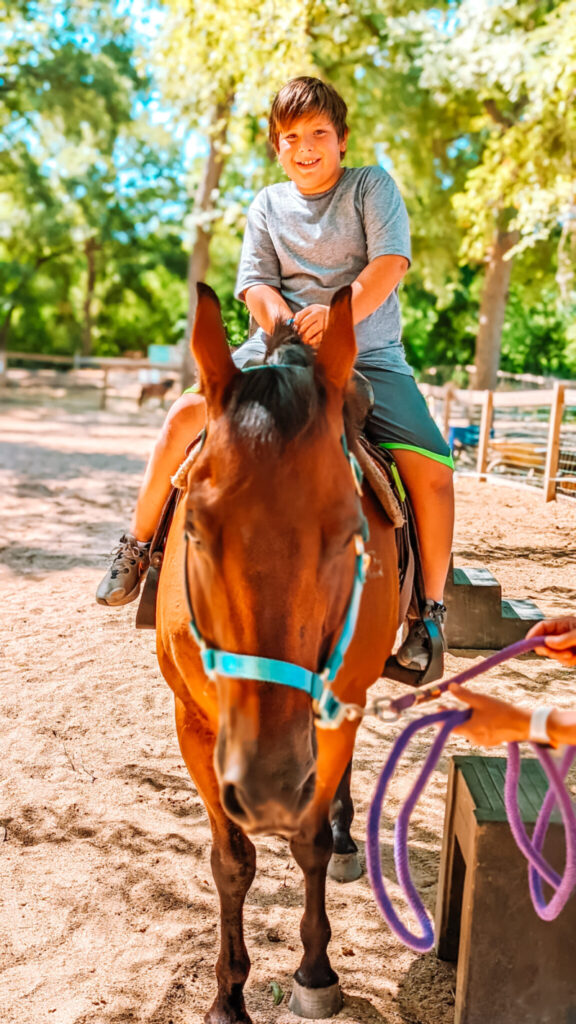 Sweet Eats Farms offers seasonal pick-your-own strawberries, peaches, sunflowers, pumpkins, and more, in addition to a host of farm activities. They offer a number of different festivals throughout the year, as well.
We loved how shady the farm was. It was 100+ on the day we visited and we were still able to do so many things.
We loved the petting zoo, horse/pony ride, metal maze, pig races, and most of all, the apple cannon. I'll bet you had no idea how satisfying it could be to see an apple explode into pulp after hitting a haystack at 'shot from a cannon' speed.
Crockett Garden Falls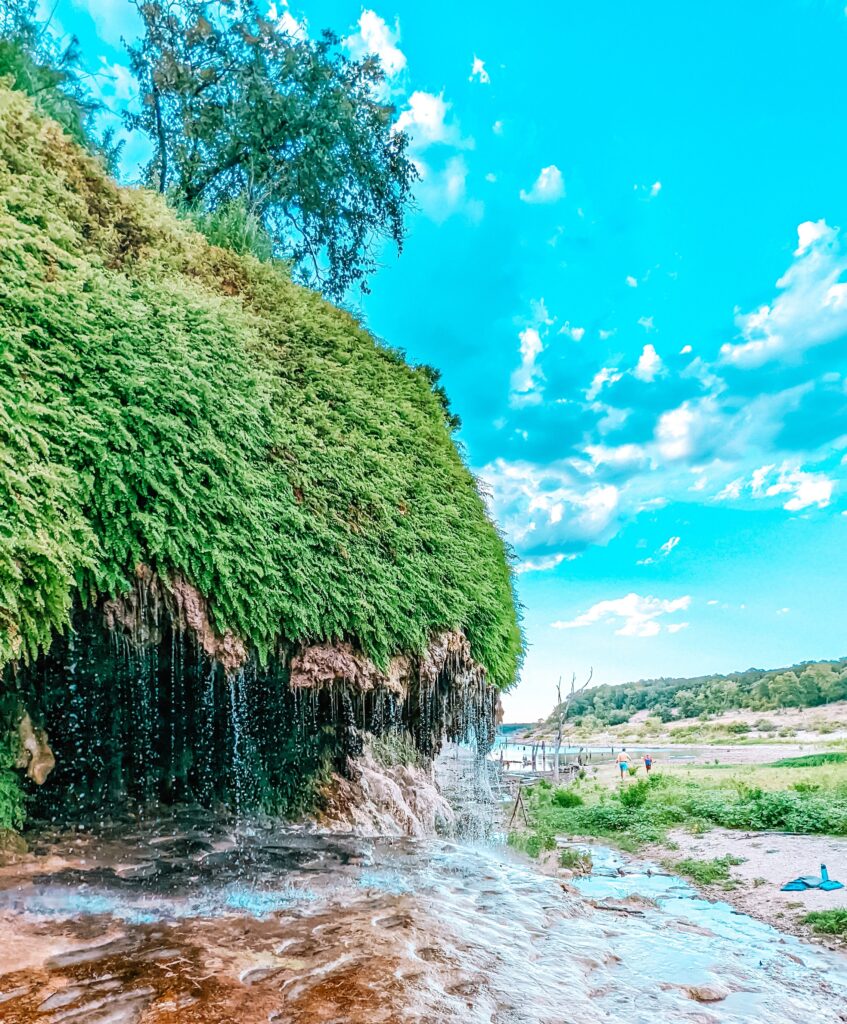 One of Texas' best-kept secrets, this waterfall can only be accessed via a 5-mile roundtrip hike or a short kayak trip.
Ducks on the Pond is the kayak outfitter we used for this trip, and we left from the boat ramp at Russell Park. The paddle trip to the falls only took about twenty minutes, but due to low water levels, we had to pull up our kayaks on shore and walk over to the falls.
The waterfall is surreal. The moss-covered overhang drips down in a light drizzle you can easily walk through to get to the inside of the waterfall and look out.
Explore the Town Square
The town square is impeccably maintained with adorable shops in historic buildings lining the streets. There are cafes and coffee shops and even toy shops. We stopped into Kilwins for some of their delicious chocolate and ice cream and visited All Things Kids to check out their toy selection.
Mel's Lonestar Lanes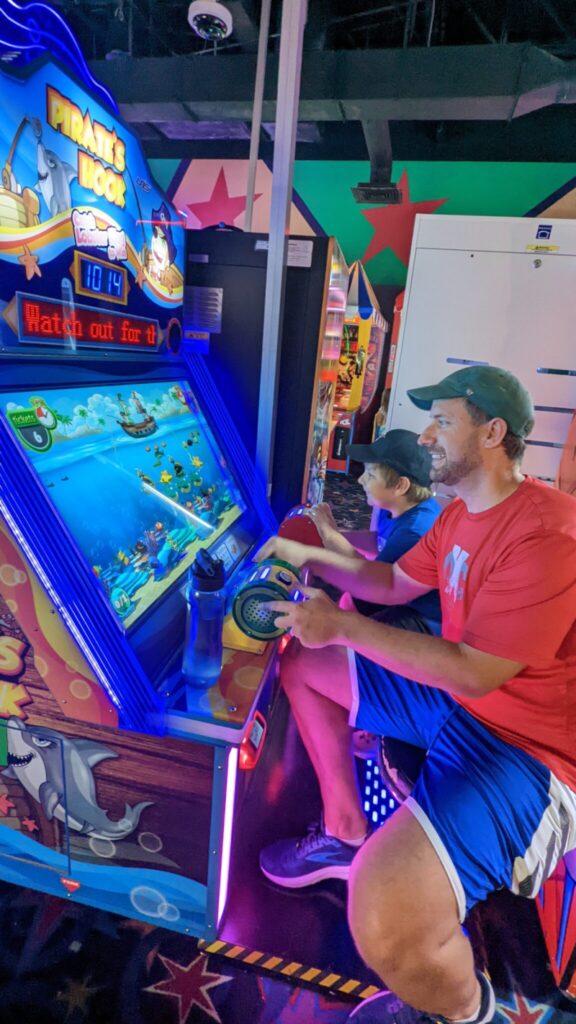 Take a break from the heat and head indoors to Mel's Lonestar Lanes. Enjoy a game of bowling or hit up the arcades. We visited during a crazy heat wave and were so grateful to find a fun indoor place to spend the afternoon!
More Things to Do in Georgetown TX
Here are some of the things we didn't get to do, but would like to next time:
Berry Springs Park
This park is home to a majestic, century-old pecan grove. In addition to hiking trails, a lake, and a playground, there are also some donkeys you can feed.
Blue Hole
One of the most famous things to do in Georgetown, Blue Hole is a popular swimming hole on the San Gabriel River. The dam creates a beautiful waterfall flowing into a shallow wading area and is a great place to cool off in the summer.
Where to Stay in Georgetown, TX
We stayed at the Sheraton Austin Georgetown Hotel & Conference Center, which overlooks the lush, green Rivery Park. We loved the beautiful outdoor pool and the free bicycles. They have a restaurant and a bar on-site for your convenience. The rooms are large, clean, and comfortable.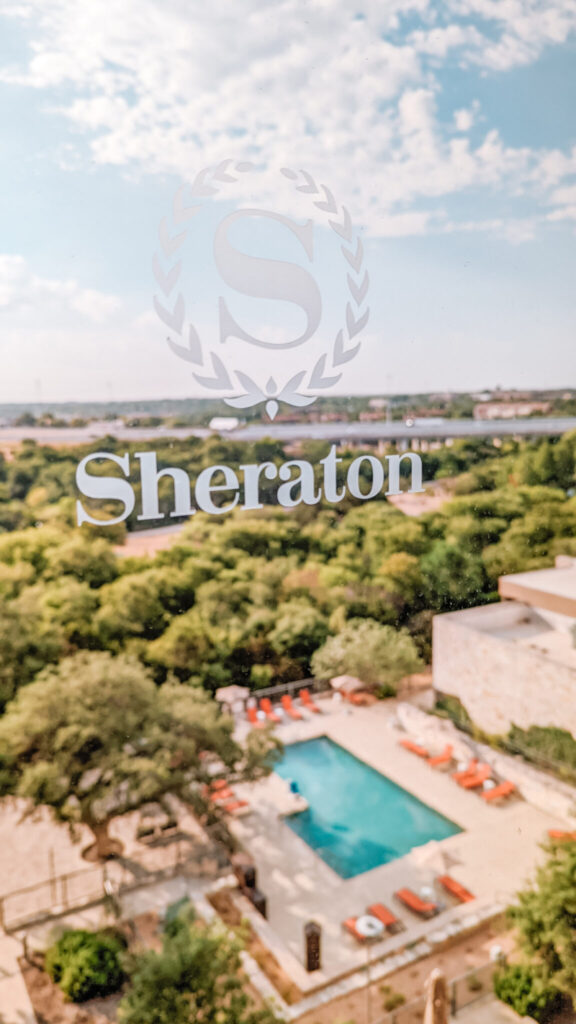 If you haven't already, start planning your trip to Georgetown. There's tons to do for the whole family!
Looking for more Hill Country vacations? Check out our Austin-area itinerary!