Maybe you've lived here for a while, or perhaps you're visiting and don't want the same old activities you can do anywhere else. Whatever the reason, if you're looking for some unique things to do in Houston that most people probably haven't heard of, you're in the right place.
Sure, Houston has some great museums, parks, and restaurants, and of course, let's not forget the iconic Space Center, but if you are looking for some things to do in Houston that most people probably never heard of, here they are.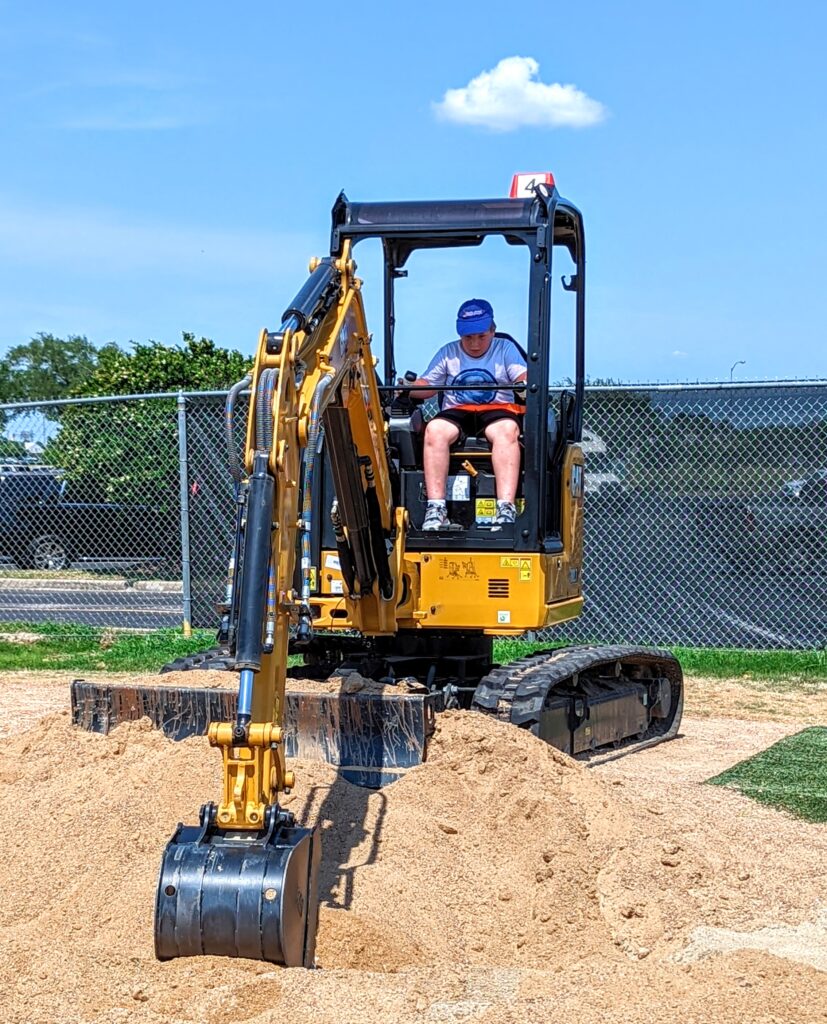 Dig World is an amusement park for kids AND adults. Is there anyone in the world who has ever looked at an excavator and hasn't thought, man I wonder what it's like to drive one of those? Well, at Dig World, you can!
Some of the things you can do at Dig World include:
Drive a skid steer loader along a track
Operate a mini excavator and dig up dirt
Try to fish or pick up cones using a mini excavator with a hook on the end
Drive a UTV side by side along a track
They also have some giant lawn games, a covered pavilion, gem mining, and a playground.
Dig World TX is located at 5000 Katy Mills Cir, Katy, TX 77494. Purchase tickets here.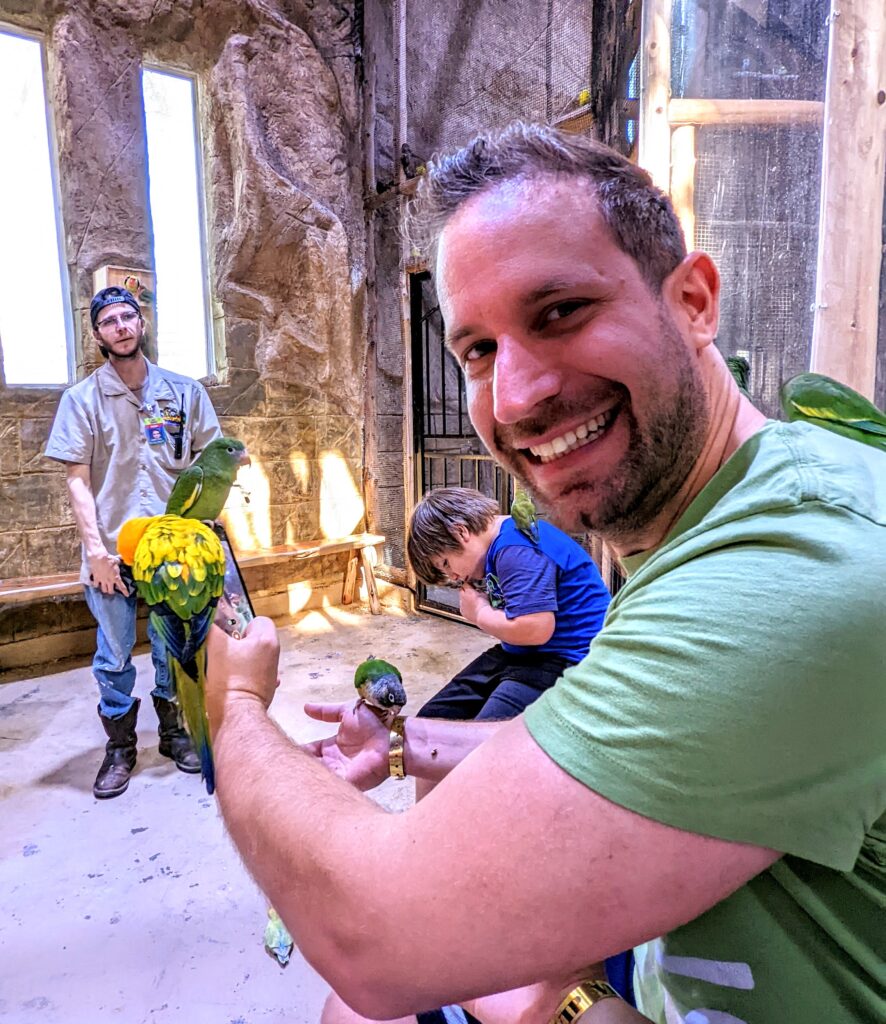 When you go to a zoo, you typically view the animals from outside the enclosure. Which is fun, sure, but how much cooler would it be to view the animals from INSIDE their enclosures? That's the idea at the Houston Interactive Aquarium & Animal Preserve.
You can enter the bird enclosure and hold birds while others climb on your head (ok, I guess that doesn't sound all that great, but it really is pretty cool). You can go inside a sloth enclosure and pet a sloth, pet alpacas, and stingrays, and even venture into a lemur enclosure and hold little lemurs.
Many of the experiences have an additional fee associated, so it can add up pretty quickly, but they also offer a membership, which is great if you plan on going often.
The Houston Interactive Aquarium is located at 5440 N Sam Houston Pkwy E, Humble, TX 77396. They're open daily from 10 AM to 8 PM. Purchase tickets here.
Pick Your Own Fruit – For Free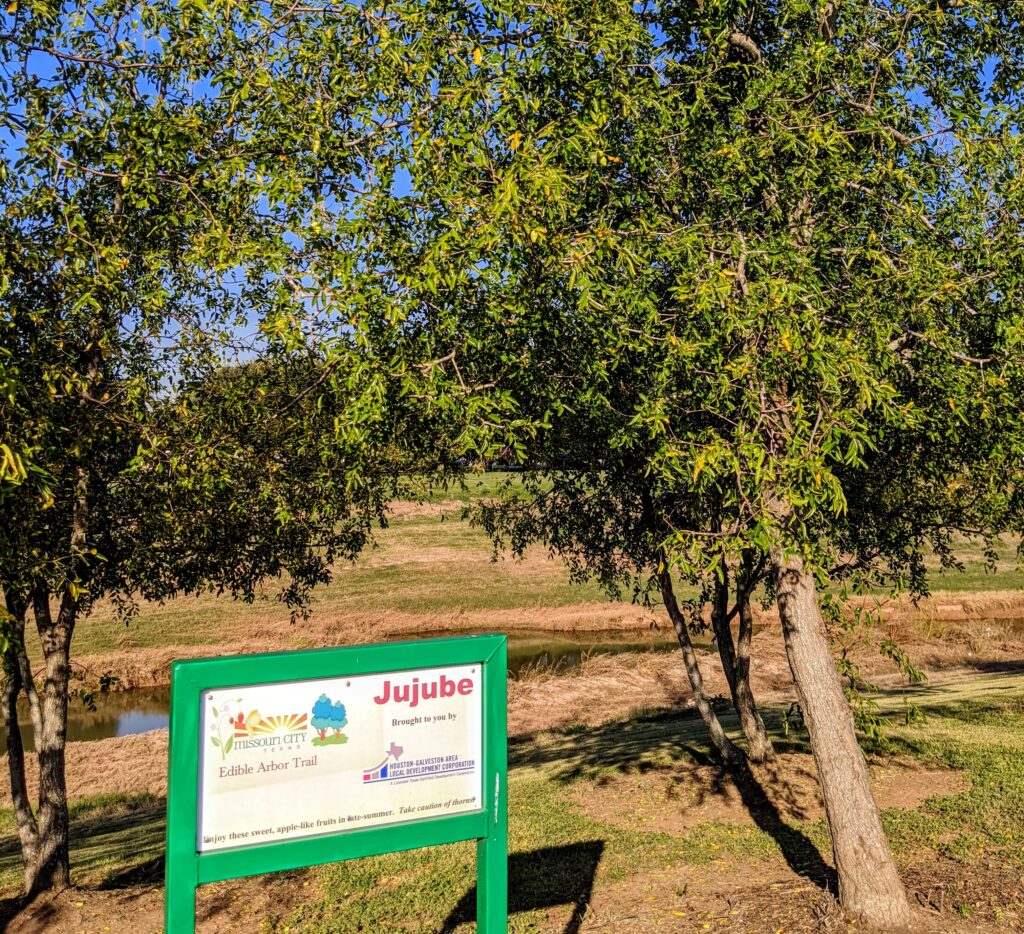 There are plenty of places you can go to pick seasonal berries, for a price, but did you know there is a trail in Houston, open to the public, where you can wander the paths and pick whatever is on the trees, completely free? It's called the Edible Arbor Trail and while technically, it's in Missouri City, it's close enough to Houston that we won't split hairs.
The path winds through trees bearing assorted berries, nuts, and fruit, depending on the season, and you can pick whatever you'd like and eat them. The earlier in the season you get there the better, for obvious reasons, but even if it's been picked over, you're still likely to see a lone fruit here and there. Plus, you can scout what's currently growing and make sure to be back in time to pick those.
The Edible Arbor Trail is located at 3711 Raoul Wallenberg Ln, Missouri City, TX 77459, and is open all day every day.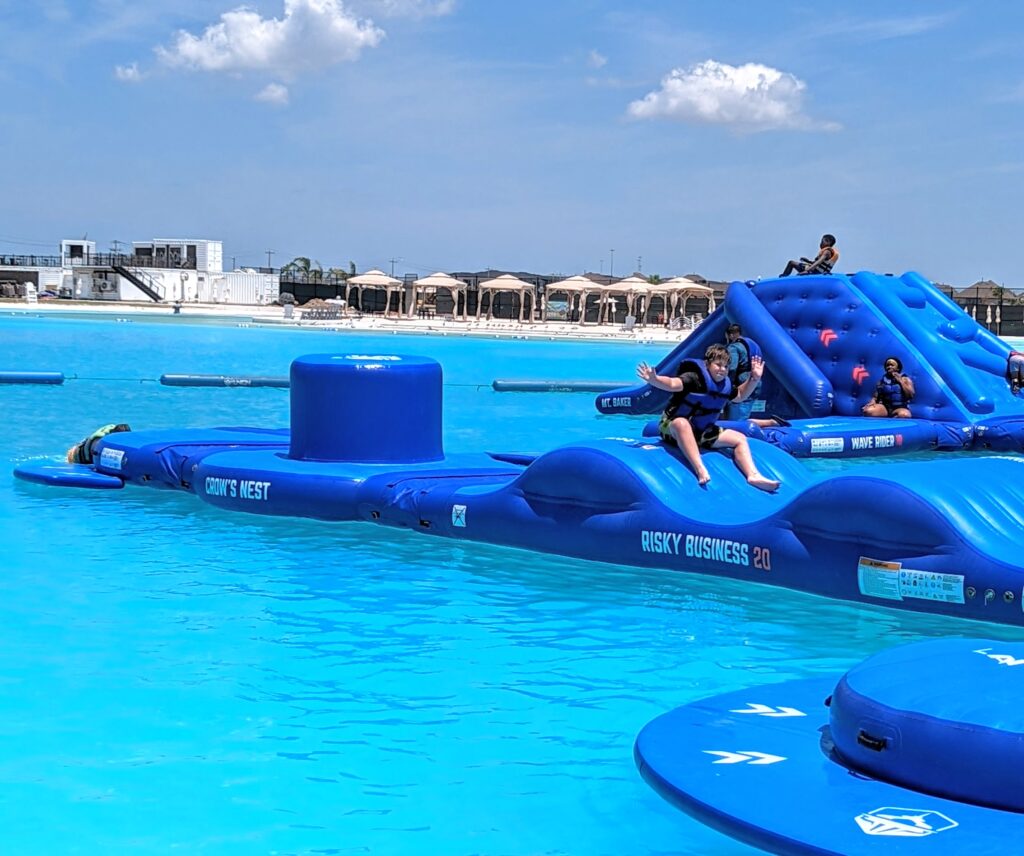 The Edible Arbor Trail is free, so hopefully, you saved the money you'd have spent on that activity because you'll need it for this one. LagoonFest is a manmade lagoon just north of the city, with turquoise water and white sand beaches.
You'll have to pay an entry fee, plus a fee for each activity you want to do there. You can try the aqua course, rent a kayak, water cycle, or paddleboard, go bumper boating, or try the giant inflatable water slide.
You can't bring your own food – or even water for that matter, so be prepared to shell out for food as well. It's not a cheap trip, but it's pretty cool to experience that Caribbean feel right in Houston.
LagoonFest is located at 12600 Crystal View Blvd, Texas City, TX 77568. Purchase tickets here.
See Some Incredible Art at Smither Park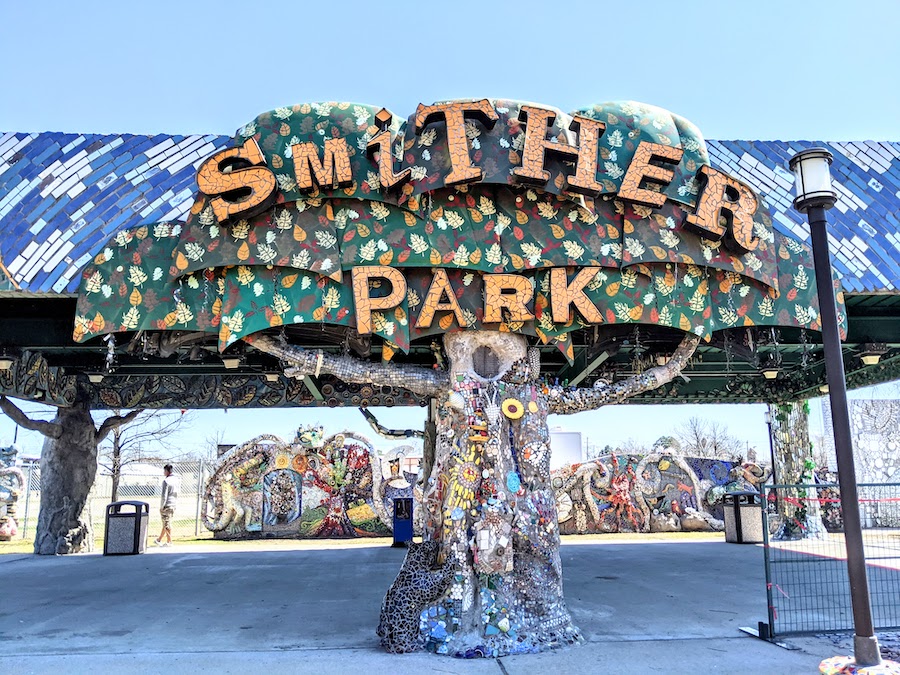 Some parks feature spectacular nature, and some, like Smither Park, feature spectacular art. The sculptures at Smither Park are meticulously created mosaic masterpieces (I might change that sentence to 'meticulously made mosaic masterpieces' just for the alliteration).
The park displays the artwork of over 300 local Houston artists, and more add their art every day.
Smither Park is located at 2441 Munger St, Houston, TX 77023 and is open daily from 7 AM to 7 PM.
So if you've already done the zoo, space center, water wall, museums, and the other 'top things to do in Houston' items, and are looking for a more unique experience, give these a try. If you're looking for some more mainstream fun, check out our comprehensive list of Houston museums, arcades, parks, play areas, and more. Have you visited any of these? Let us know your thoughts in the comments!