When you think of Houston, white sand beaches and turquoise water isn't generally the first thing that comes to mind. But the new Lagoonfest Texas in Texas City aims to change that. With the largest lagoon in Texas, comprised of sparkling turquoise water and a stunning white sand beach, it's a little piece of the tropics right here in Houston.
Lagoonfest is divided into two areas, one for residents of the Crystal Lagoon neighborhood, and one for visitors. You can choose to rent a caban, or grab an available lounge chair and enjoy the beautiful beach and water.
In addition to the beach, Lagoonfest offers tons of fun activities to keep you occupied all day.
The floating obstacle course is a challenging inflatable course in the middle of the water. It's slippery, slidey, and a real challenge to your balance! Life vests are required because falling in the water is inevitable!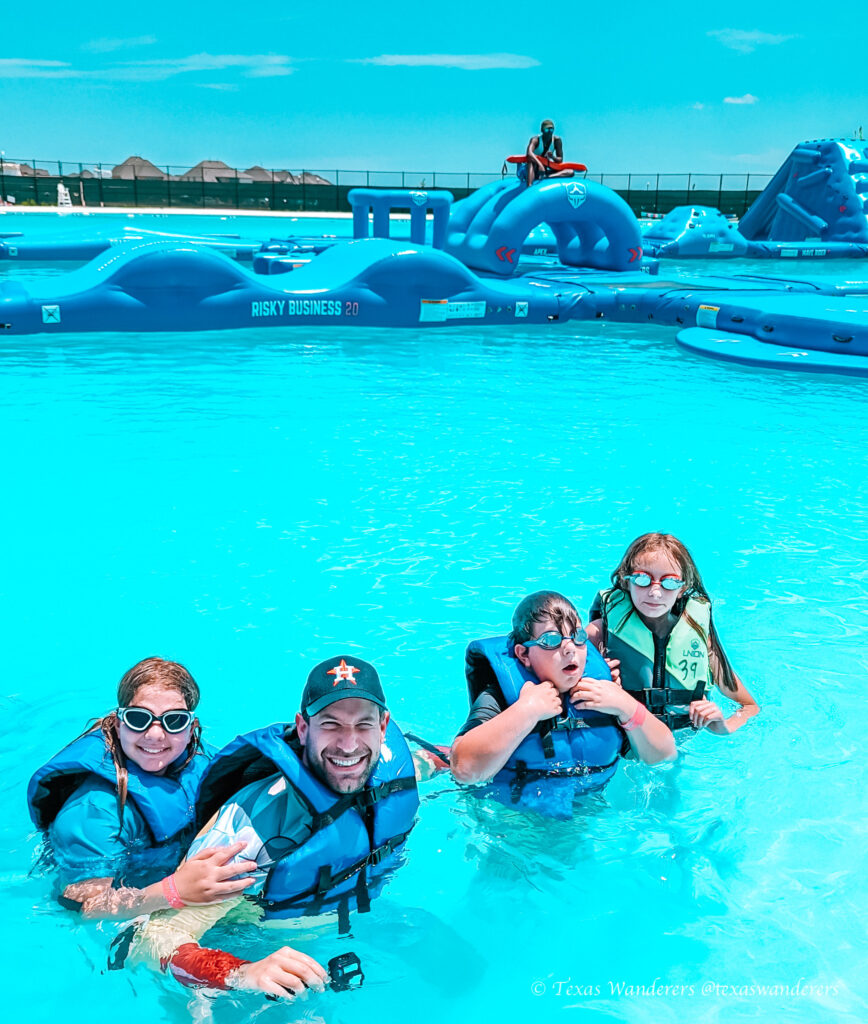 The bumper boats were one of our favorite activities. Each bumper boat had an onboard water gun for double the fun. We had a great time zooming around and bumping into each other.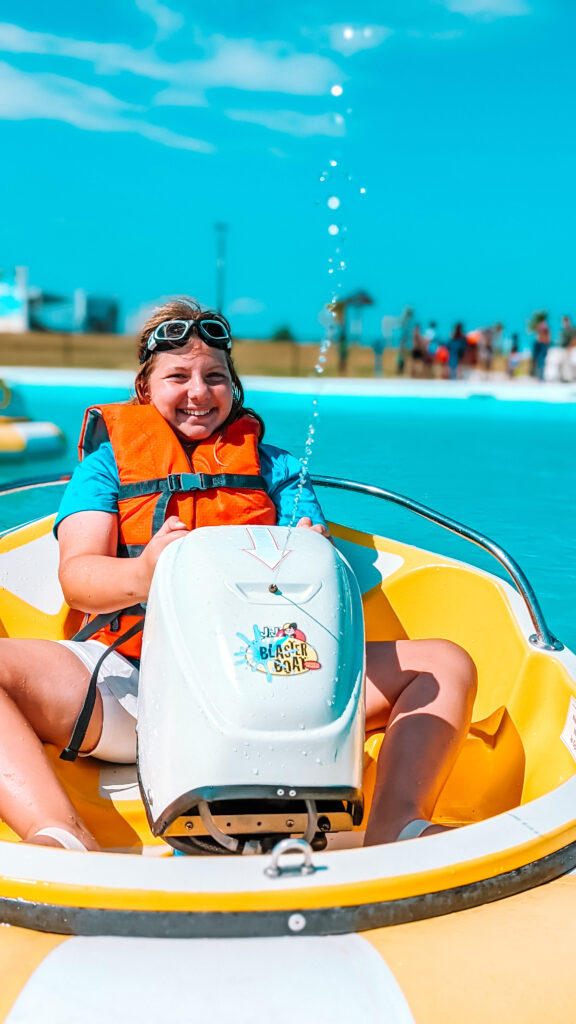 The titan slide takes the inflatable slide and turns it into a water slide. The kids had a great time sliding down at speeds so fast, we were able to clearly see why the slide continued vertically for another couple dozen feet!
Kayak, paddle board, and aquatrike rentals are also available. The water is calm and great for a relaxing paddle.
The aquatricycles are something unique I'd never seen before. It's a great workout, and feels like you're biking in the water.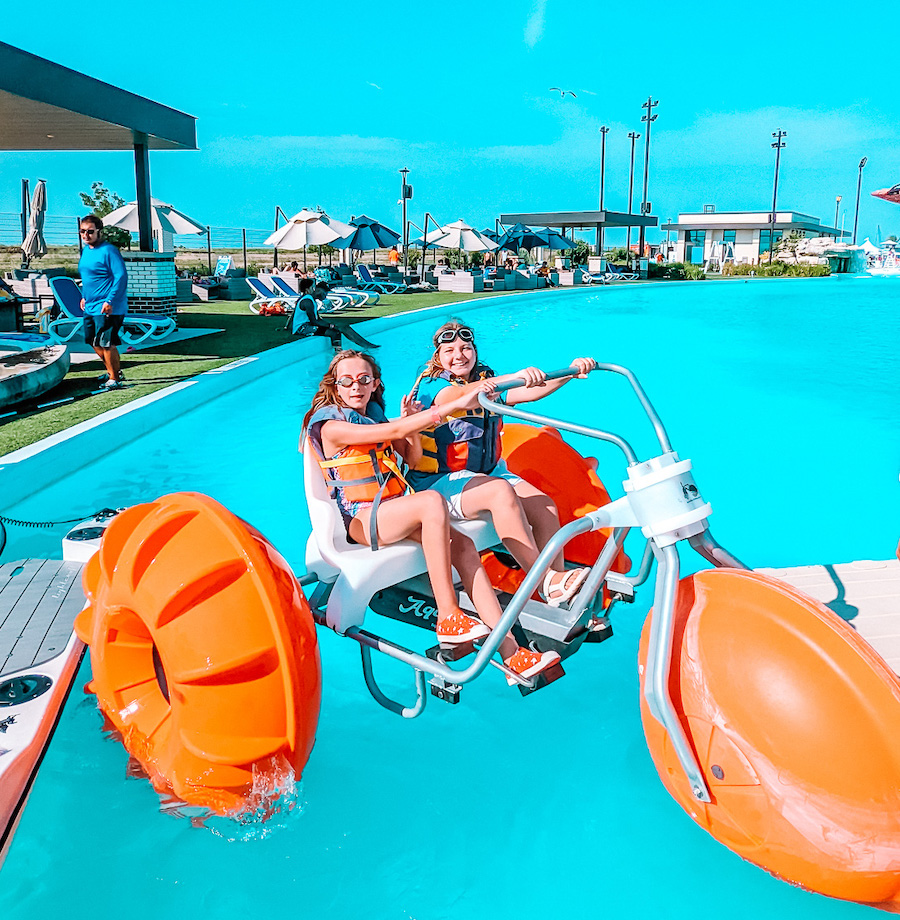 When you get hungry, you can grab a bite from any of the numerous food trucks lining the way.
Things to know about Lagoonfest:
No outside food or water is allowed. There are tons of food trucks so you won't go hungry, and there's a water fountain for refilling a reusable water bottle
There is a fee for admission, and each of the activities requires a separate purchase.
Parking is a short distance from the lagoon, and shuttles run constantly bringing people back and forth