From advertising material, signs and mascots from the 1940's, to a working juke box, to restored vintage cars, Carroll Estes, owner of Roadside America Museum, has curated it all for you.
Located in Hillsboro, TX, a small city with a population of about 8,000 as of the 2010 census, Roadside America Museum is a must-visit if you're in the area. I can't think of anywhere else to find this much mid-century American culture in one space.
Walking in, you're greeted by a room full of old Coca Cola signs, 80-year old mascots from popular fast food chains, and signs and containers for 1940's and 50's food and drink brands long gone now.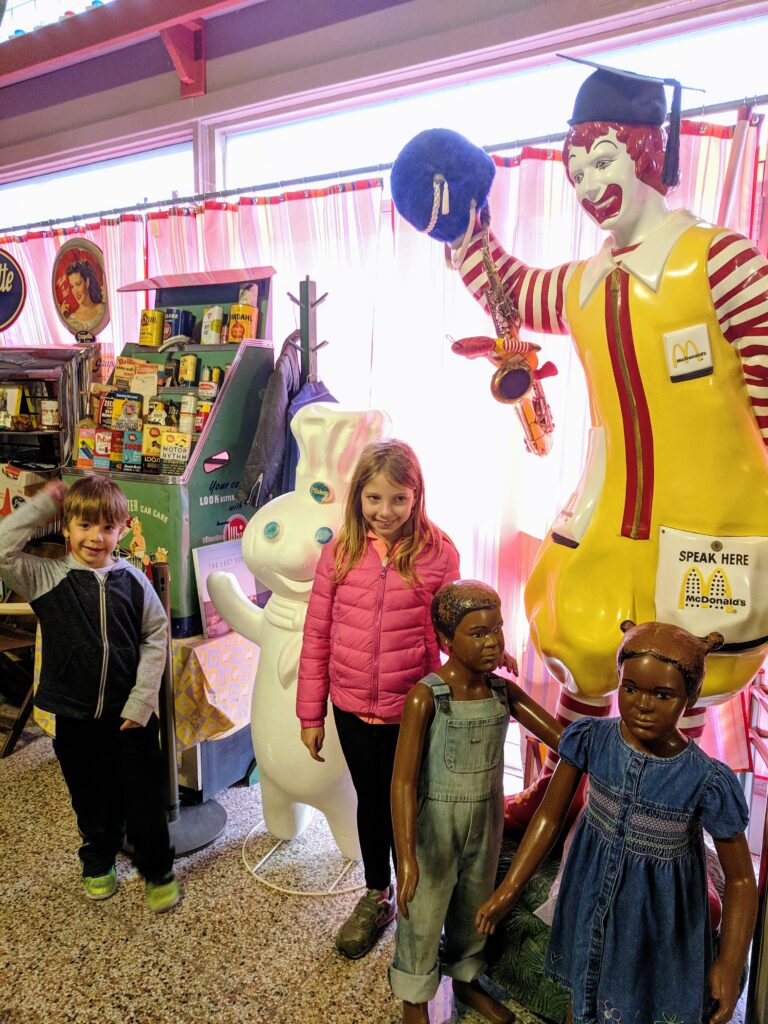 Just past the initial exhibit is an old gas station storefront. Inside you'll find even more collectibles, like a rotary phone, old-fashioned postage meters, children's shoes, and more.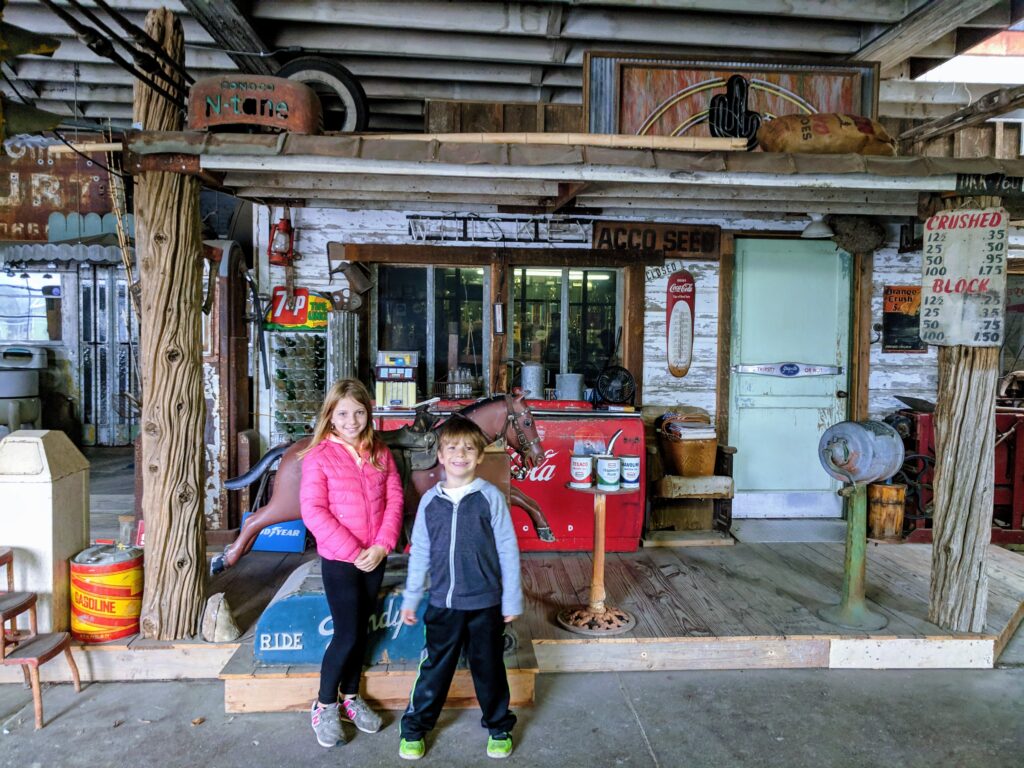 The museum also houses a large vintage car collection, with beautifully restored cars of all makes and models.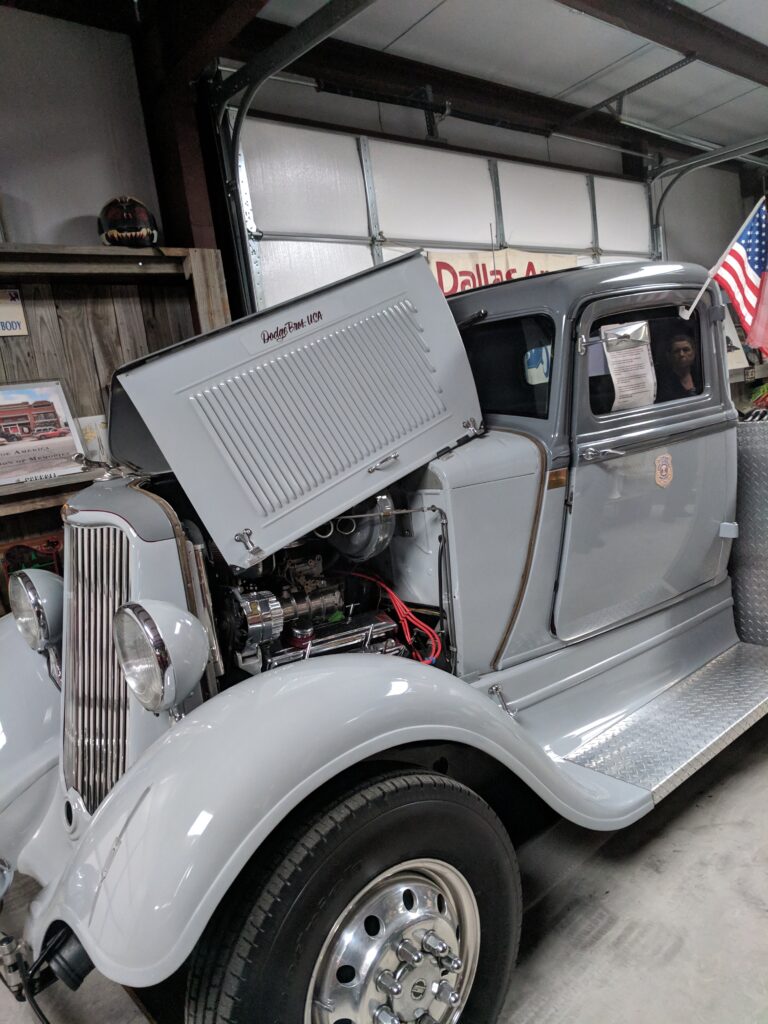 Mr. Estes was a wonderful host, showing us all around the museum and explaining everything to us. He turned the jukebox on for the kids, which blew their minds. I'm not sure why it was crazier to them than having a tiny box in your hand that plays music and video and anything else you might want, but I guess there's something about older technology that is fascinating – almost like you can't imagine how they got it to work back then.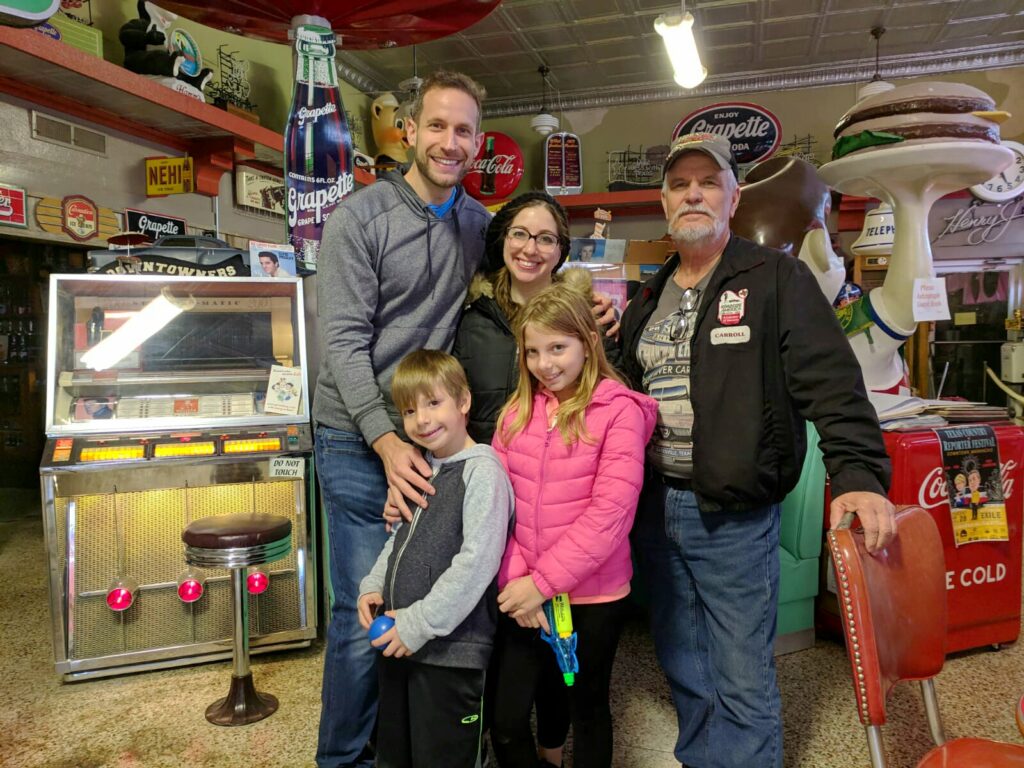 Mr. Estes also isn't shy about his politics, as you can see from this picture.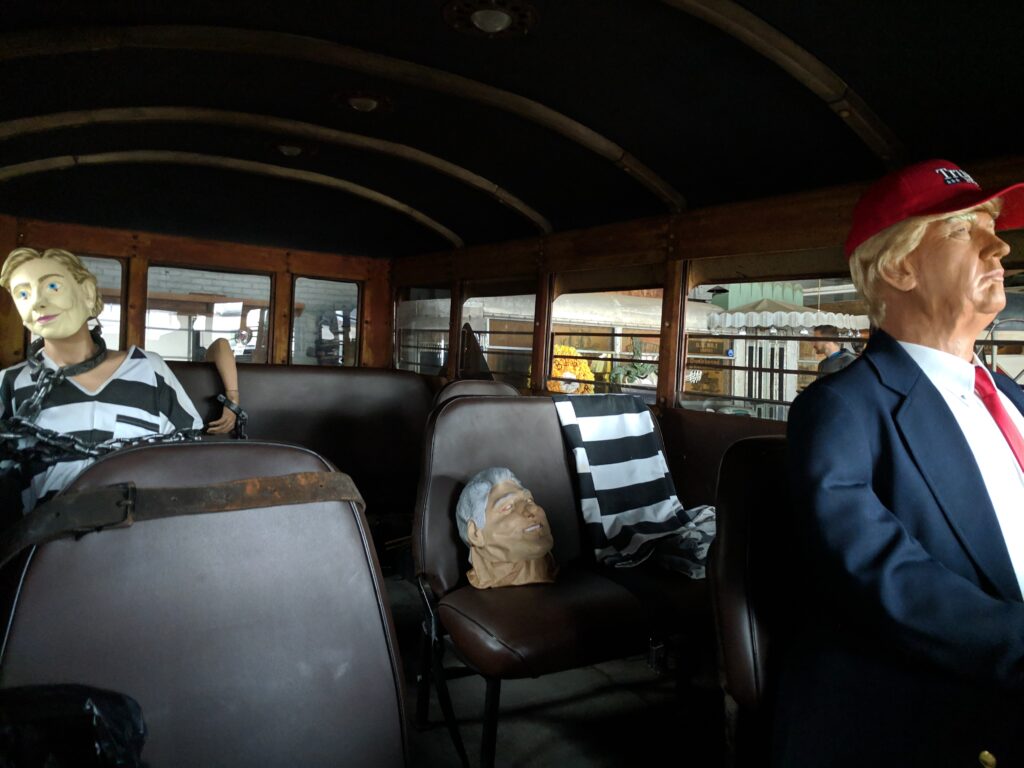 If quirky memorabilia is your thing, you won't want to miss a visit to Roadside America Museum. You can find more information at their website.
Location
Roadside America Museum is located at 212 E Elm St, Hillsboro, TX 76645.
Hillsboro is just over three hours northwest of Houston, two hours north of Austin, an hour south of Dallas, and just over three hours north of San Antonio.
Hours
Google lists their hours as 10 AM to 5 PM daily, but you're best off calling when you're ready to go. The door may be locked but that doesn't mean it's closed – just give them a call. The museum phone number is (972) 291-2958.
Cost
$8 for an individual
$15 for a couple
$5 for kids, 10 and under no charge
Other Things To Do In The Area
If you're looking to make a trip out of it, here are some other things to do in the area.
If You're Interested In Roadside America Museum, You Might Also Be Interested In
Have you ever been to Roadside America Museum? Let us know your experience in the comments!