This post is sponsored by Gameday Moving Services
Texas is home to many exciting and family style tourist attractions! Whether you are there for business, a weekend getaway or embarking on a new adventure, there is something for everyone in this great state. The city of Houston, in specific, serves up nationally recognized shopping, entertaining, shopping and nightlife for people of all ages. The city offers events and world class attractions, plus many budget friendly and free things that might even make you want to spend an extra day or two, or even make the move completely. Below are a number of special attractions you want to bookmark when you visit.
Johnson Space Center and Space Center Houston: Many people have heard the infamous phrase "Houston, we have a problem" back when Apollo 13 astronauts were communicating with Mission Control at the NASA space center which was 24 miles southeast of downtown Huston. The sprawling 240,000 square foot invites visitors to explore its space artifacts and interactive exhibits, as well as learn about the human spaceflight program. There are several attractions including displays of shuttle launches, space suits, space shoes, and mission control tours for guests to enjoy as well as a 90 minutes narrated tram tour that explores some of the most interesting aspects of outer space and the grounds. 
Discovery Green Park: Looking for a gorgeous park to get away from all the tourists? Discovery Green is in the business district of Houston and offers a mix of green space amongst the concrete jungle. It's around 12 acres and packed with fun activities for those with young children or older adults. Kids can enjoy various playgrounds and fountains, or even sail a remote control sailboat, while you can also view the library, putting green and bocce ball courts. In the summer, kids can enjoy the splashpad, and in the winter kids and adults will have a blast ice skating outdoors. There are also kayaking rides, a jogging trail, restaurants and performance spaces to enjoy art that is free to the public. Enjoy a stroll with your loved ones, especially when the weather is warm and inviting for you and your family.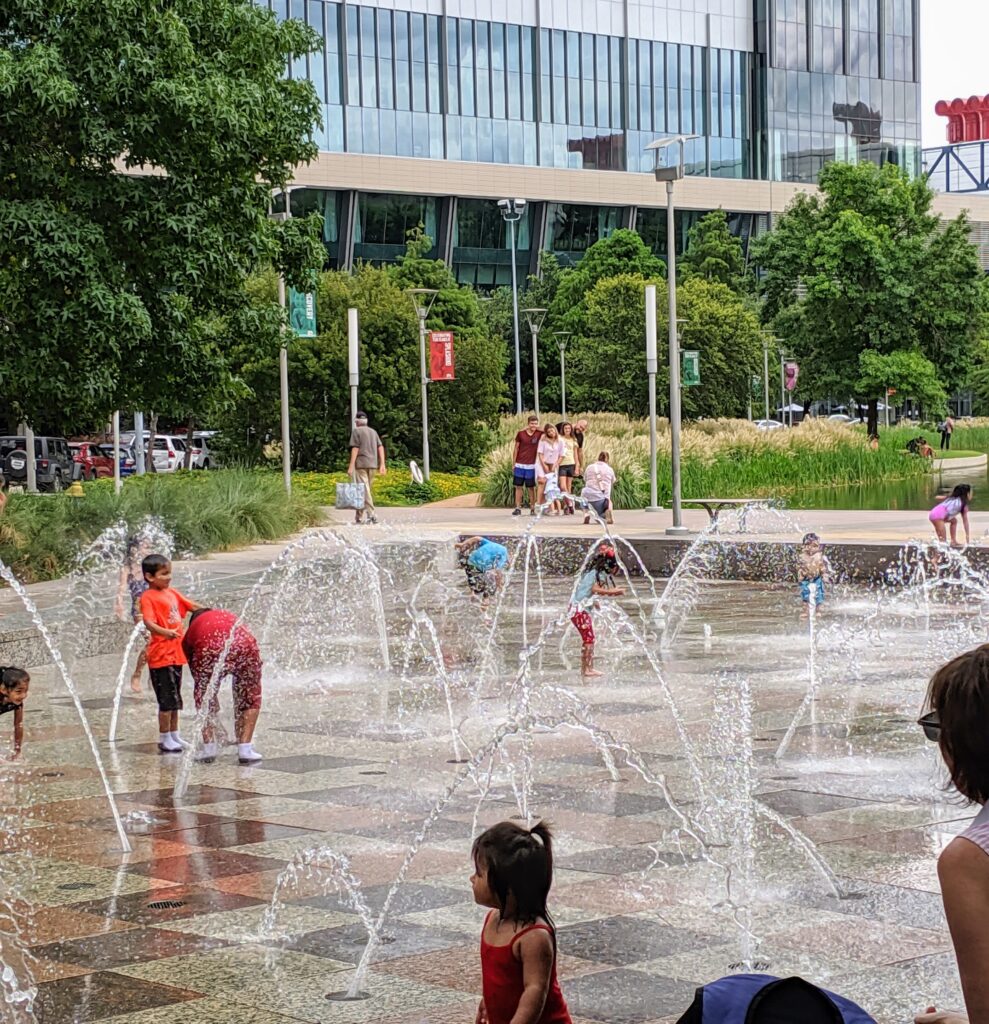 The Water Wall: This beautiful, refreshing water wall is a moment of zen for visitors. Designed by architect Philip Johnson, it is built to look like a 'horseshoe of running water' among the 186 oaks trees at the base of a 64 story tower. It's a popular Instagram backdrop and one of Houston's 'must see' attractions. Grab your friends, your family and snap a photo to remember the moment by. 
Hermann Park: Hermann Park is a beautiful park in the heart of Houston with numerous statues, monuments, and fountains. You can take a train ride on the Hermann Park Railroad or rent a pedal boat for an afternoon on the lake. Nestled in a corner park is the lesser known Japanese Garden, which is entirely free to enter. The Japanese Garden is a peaceful hideaway from the bustle of the city, and you'll encounter plenty of waterfalls, crepe myrtles, azaleas, Japanese maples, dogwoods, and cherry trees, as you walk along the stone paths and bridges.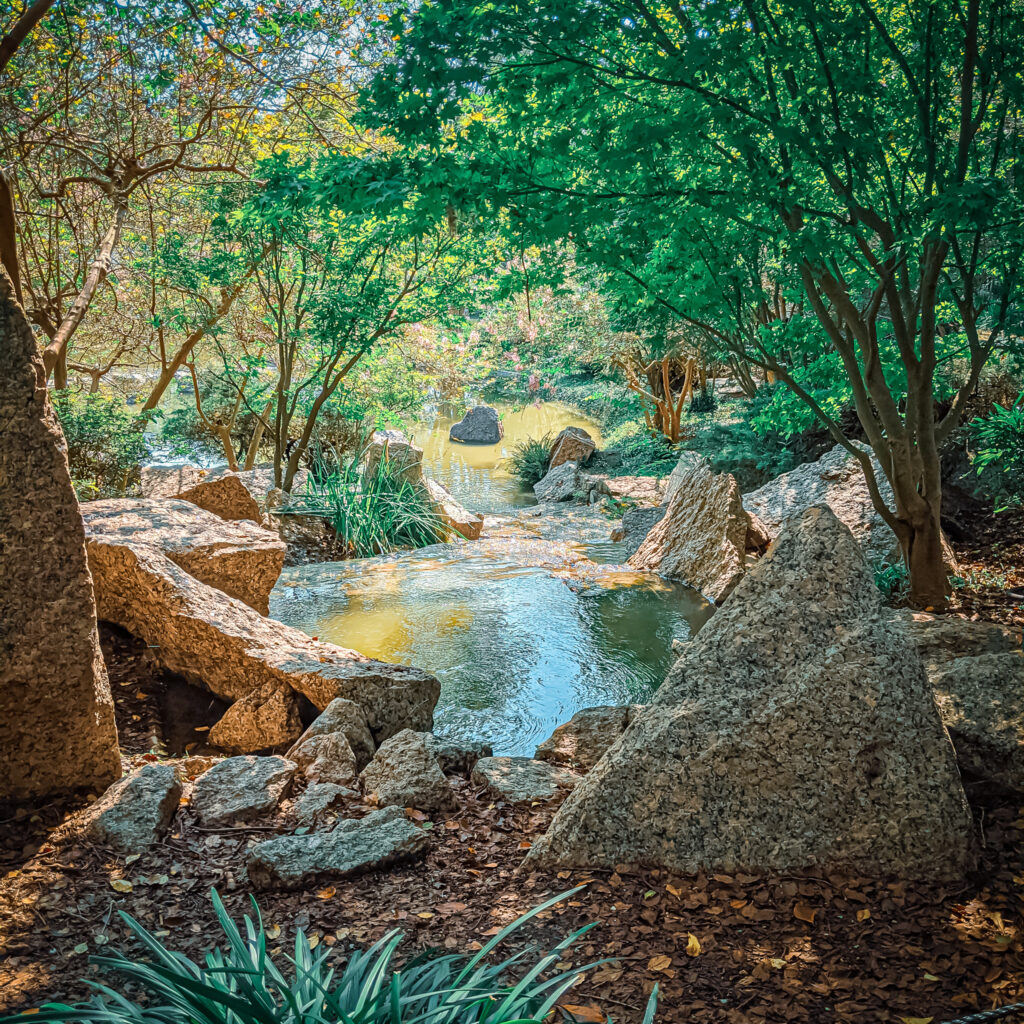 Press the Burping Bayou Button: Every Houstonian needs to do this at least once in their lives. On the south side of the Preston Street Bridge is a mysterious red button. When you press it, the water in the bayou will start to bubble up. Why is there a button in the middle of a bridge that makes the water bubble up? No one knows for sure, but some suspect it's part of an ecological project that helps prevent the bayou from becoming stagnant. In any case, it's fun to press a button that looks like maybe you shouldn't really press it after all.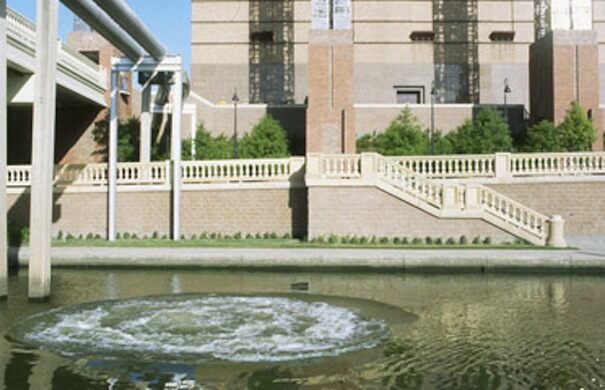 Moving to Houston
I know how excited you must be to start your new adventure in our great state. When planning your move here, be sure to hire a company that can get you to Texas (or the Houston area) fast. Gameday Moving Services Houston offers services to help you move, pack and bring all your possessions with you from point A to point B quickly and efficiently. I was recently introduced to these movers and love that they offer move-in and move-out cleaning services, especially if you are doing a long distance move to Houston, Texas. They know that no two homes, condos, or apartments are alike so their cleaning service is customized to each space. They use only the best tools and equipment available and emphasize the use of green cleaning. You can be confident that their methods and techniques are powerful, effective, yet non-toxic and safe to use! Houston offers so many exciting and fun things for people of all ages so I can't wait to hear what you're going to explore first!