If you're looking for an exciting place to stay in Round Rock, Kalahari Resorts Round Rock is the place. The sprawling 4-star resort offers luxurious accommodations and countless activities to keep you occupied. In fact, you might have to remind yourself that there are a ton of fun things to do in Round Rock outside the hotel!
The hotel itself is decorated to make you feel like you've stepped into an African safari. You'll find zebra murals embedded in the lobby floors and even towels folded to look like elephants in the rooms.
The connection to Africa is more than surface-deep; the owners of Kalahari are frequent travelers to Africa and have made it their mission to help Africa's youth through initiatives like a work and cultural exchange program, providing access to clean water for a school in Malawi, and donating to a children's hospital in South Africa.
Things to Do at Kalahari Resorts Round Rock
Kalahari Resorts Round Rock Indoor Water Park
The indoor water park at Kalahari Resorts Round Rock is the main attraction, and has been ranked the largest indoor water park in the US. It's packed with water slides that'll make your heart race and lazy rivers perfect for a leisurely float. Whether you're a thrill-seeker or prefer a more relaxed vibe, there's something for everyone to enjoy.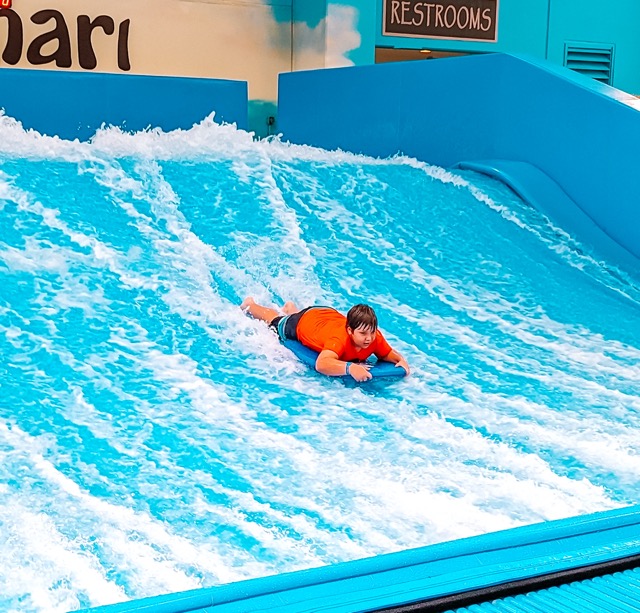 We particularly loved the flow rider, a surfing simulator that lets you ride the waves on a surf board or body board, the wave pool, and the dunk zone, a collection of basketball hoops in the pool where the kids could shoot hoops from the water.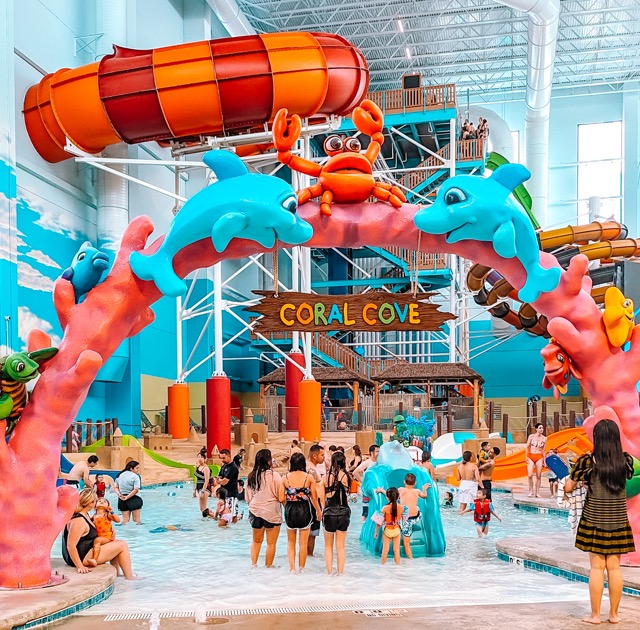 There are tons of areas for little kids as well, including a splash zone, and even areas for babies and toddlers, complete with water swings.
Kalahari Resorts Round Rock Outdoor Water Park
When the weather is nice, you can check out Kalahari's outdoor area, with multiple pools and two water slides. While we were there, the DJ threw a foam party every hour and the kids had a great time enjoying the bubbles.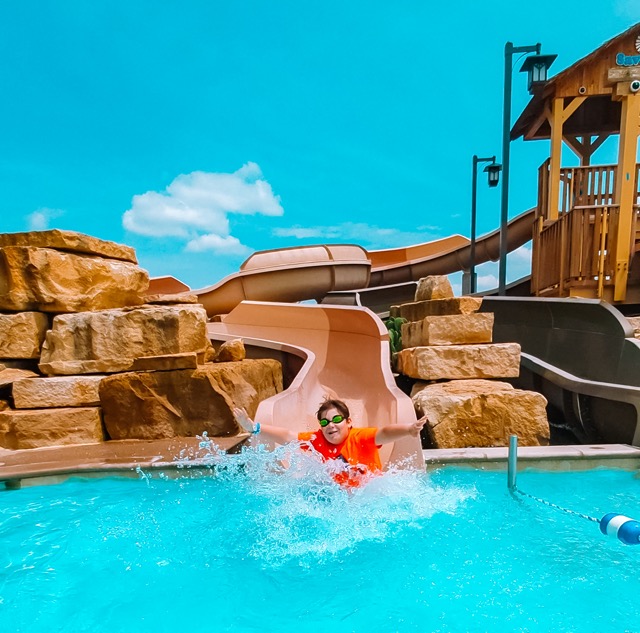 Kalahari Resorts Round Rock Tom Foolerys Adventure Park
When you're ready to dry off, make your way to Tom Foolerys Adventure Park, just outside the water park. This sprawling amusement complex contains just about every type of fun activity you can imagine. Enjoy arcade games, virtual reality rides, actual indoor roller coasters, a 5D ride, mini golf, laser tag, cave of mirrors, and more.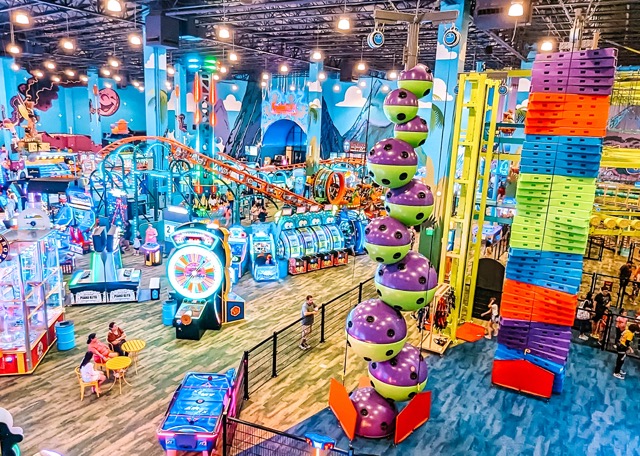 Conquer your fear of heights on the Sky Trail, as you make your way across a 3-story ropes course 30 feet in the air, full of challenging elements like swinging bridges and even a zip line!
For even more fun, check out one of the two escape rooms, Lift Yer Loot and Escape from Planet Obscura.
Lift Yer Loot transports you back in time to an old west town, where your tasked with breaking into the bank vault and stealing the renowned Baton Rouge diamond. The best part is, you get to keep the 'diamond' when you find it!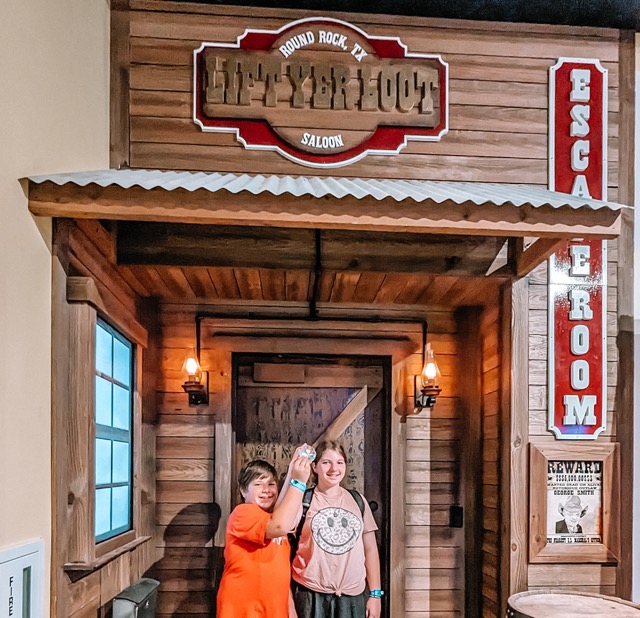 Escape from Planet Obscura places you on an alien planet with a damaged spacecraft. You must fix your space craft and activate the launch sequence before you're trapped in space forever.
Kalahari Resorts Round Rock Bowling
For even more fun, try your hand at bowling while sipping extravagant milk shakes at B-Lux Bar. Inside you'll find 12 state-of-the-art bowling lanes complete with optional bumpers and ramps for the little ones. On weekends and holidays, you'll want to make reservations in advance, as it fills up quickly!
Kalahari Resorts Round Rock Dining Options
When you get hungry, you can visit one of the numerous on-site restaurants. There are even two candy shops where you can get some ice cream, popcorn, fudge, or any sugary treat you can imagine.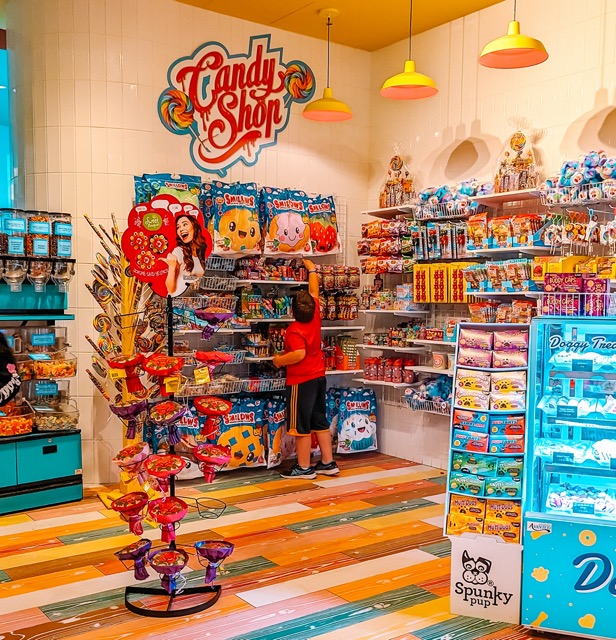 Kalahari Resorts Round Rock for Adults
For the adults, there's also a spa, where you can relax and enjoy facials, massages, and more, and the Grotto, an adults-only area with a pool and swim-up bar.
With so much to do at Kalahari Resorts, you'll never be bored. Each day is is an opportunity for an action-packed adventure for both kids and adults alike.Whether you're looking for a place to stay while you explore Round Rock or you're looking for a vacation spot where you don't have to leave the hotel, Kalahari is definitely the place.