Fort Davis, Texas is a small town in West Texas, just north of Marfa and Alpine. If you're planning a trip out that way, make sure to save this post so you can reference all the things to do in Fort Davis.
With a population of just over 1200, Fort Davis is a pretty tiny town, but it has a rich history, and plenty of attractions. There's so much to see even just driving down the main street, so make sure you keep your eyes peeled for cute buildings and interesting roadside sculptures. Keep reading for our top attraction picks in this cute little town.
Outdoor Things To Do In Fort Davis Texas
Fort Davis National Historic Site
Fort Davis is named for the actual Fort Davis that protected emigrants and transportation on the Chihuahua Trail from 1854-1890. At the time, travelers were frequently set upon by Native Americans and the fort existed to protect travelers, including emigrants, mail coaches, and freight wagons.
The site is currently home to dozens of buildings and hundreds of ruins you can explore to gain a better understanding of life in the west in the 1800's. Some of the buildings have been restored so you can peek in and see what it would have looked like back then. We were able to see a 19th century hospital, complete with the hospital ward, doctor's offices, and pharmacy.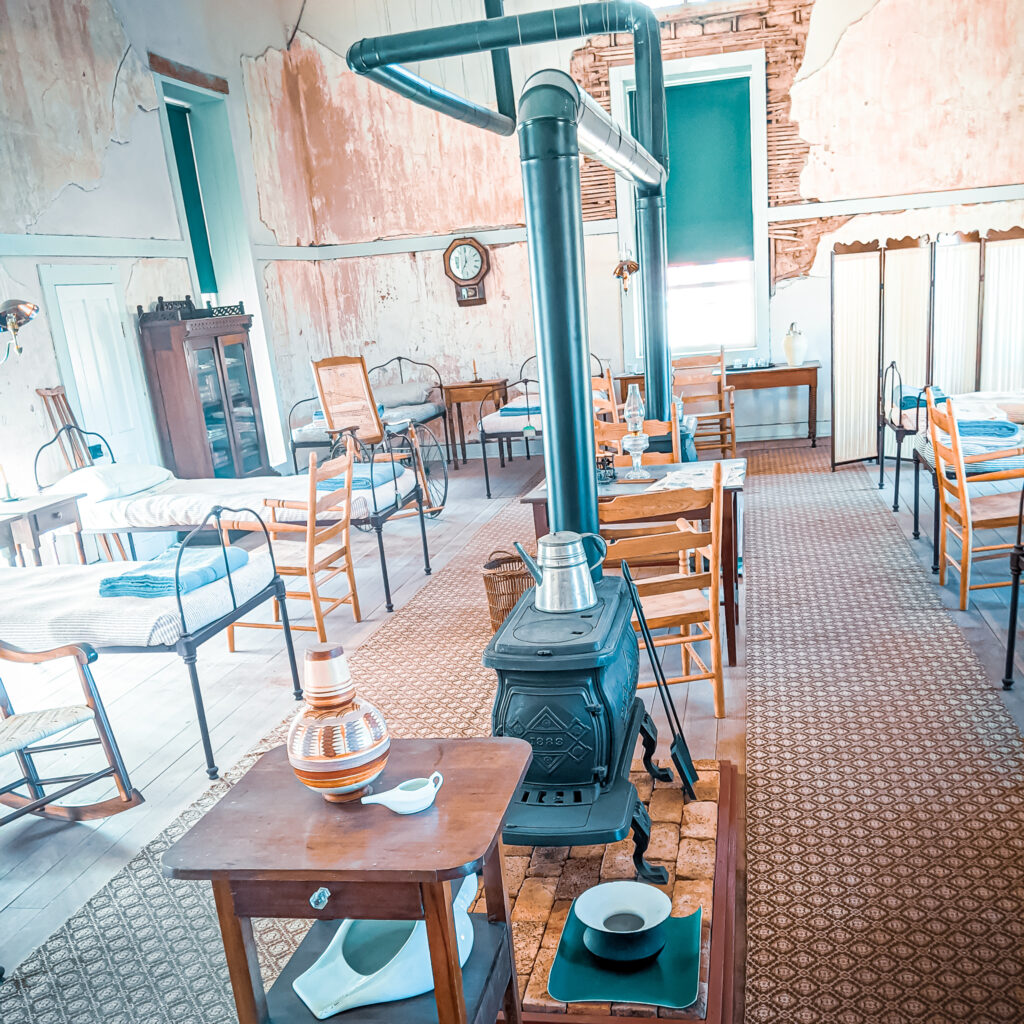 This was our first stop out west and we were completely overwhelmed at how vast this site was. The buildings are spread out and when you look in the distance, it feels like your gaze travels miles before finally landing on the mountains. If you'd like to explore those mountains, there are a few miles of trails throughout the site you can hike. Just be aware, the site closes at 5 PM so be sure to make it back to your car before then.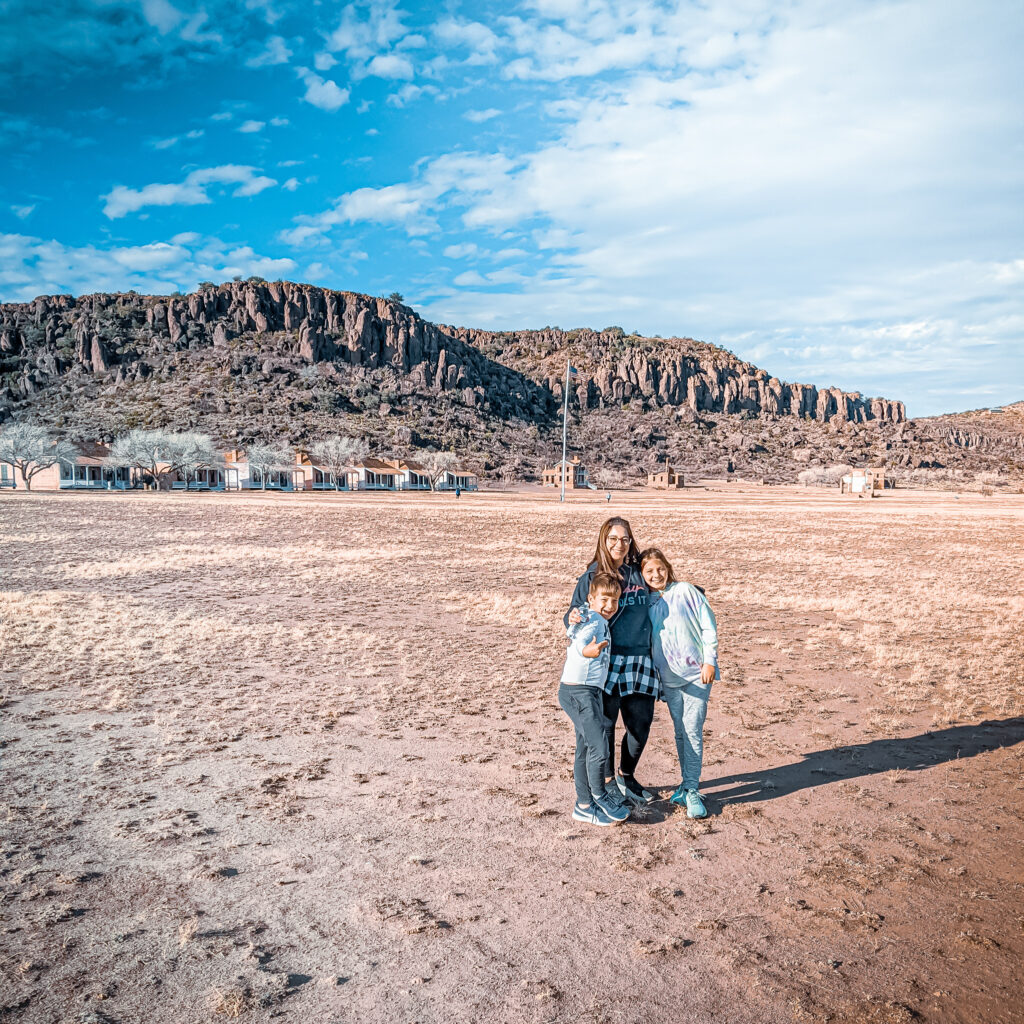 Fort Davis National Historic Site Admission
Hours
8 AM – 5 PM Daily
Closures:
Thanksgiving Day, Christmas Day, New Year's Day, and Martin Luther King Jr. Holiday.
Cost
2021 Fee Free Days (applies to all National Parks and Historic Sites)
Visit the Fort Davis National Historic Site Website
Davis Mountains State Park
Right next door to the Fort Davis National Historic Site is the Davis Mountains State Park. The park is home to a campground, visitor center, nine miles of hiking/horse-back riding trails, some bird watching sites and a 2.5 mile scenic drive. The scenery isn't very different from what you see all around you, but this is the only place with a dedicated campgrounds nearby.
McDonald Observatory
Perhaps the most famous of Fort Davis' attractions, the McDonald Observatory allows you to view the incredible night sky. This area of Texas is a Dark Sky Sanctuary, which means nighttime lighting is minimized and is required to face downward so it does not pollute the night sky. This allows for amazing views of the stars, constellations, and planets.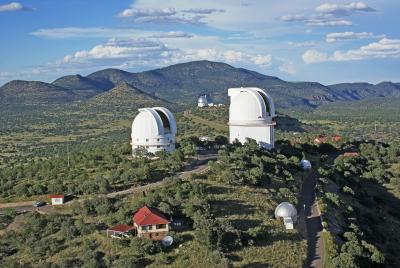 If you visit during the day, you can explore the exhibit gallery, gift shop, and outdoor telescope park. Please note that currently, reservations are required and you are limited to a 90-minute time-frame.
You can also book a guided tour, where you to the summits of Mt. Locke and Mt. Fowlkes where the research telescopes are located. There, you'll meet your guide who will explain the history of the Observatory and the telescopes and the research work being done. From the peaks of these hills, you'll have incredible views of the surrounding landscape.
The telescopes are currently not open to the public, but if you book a night tour, you can take part in an 'un-aided eye tour' where you'll be able directed towards the various constellations visible to the naked eye. You can bring your own binoculars if you'd like.
Cost:
Evening Sky Viewing
$25.00/ Adults
$20.00 Senior/Military
$20.00/ Student (K-college)
$15.00/ Child (0-4 yrs)
Guided Tour (Daytime)
$10.00/ Adults
$8.00/ Senior/Military
$8.00/ Student (K-college)
$6.00/ Child (0-4 yrs)
General Admission (included in Guided Tour and Evening Sky Viewing Passes)
$3.00/person
Visit the McDonald Observatory Website
Indoor Things To Do In Fort Davis Texas
Rattlers & Reptiles
Just outside the National Historic Site is a small white building that houses an astonishing collection of venemous snakes. It advertises itself as the largest reptile exhibit on the planet. The only other reptile exhibit I've been to is the Animal World and Snake Farm Zoo in San Marcos and this was definitely bigger.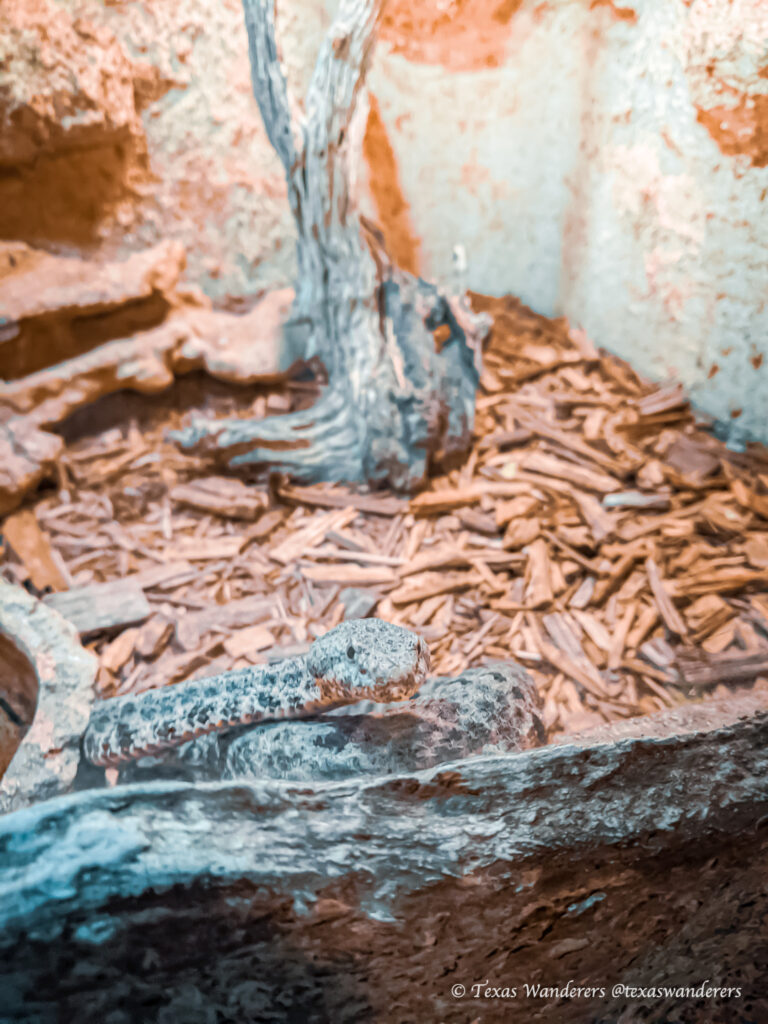 Many of the snakes blend in to their surroundings so it's hit or miss if they're awake and moving, but the ones that are moving are fascinating to watch. There are also a few tarantulas and lizards.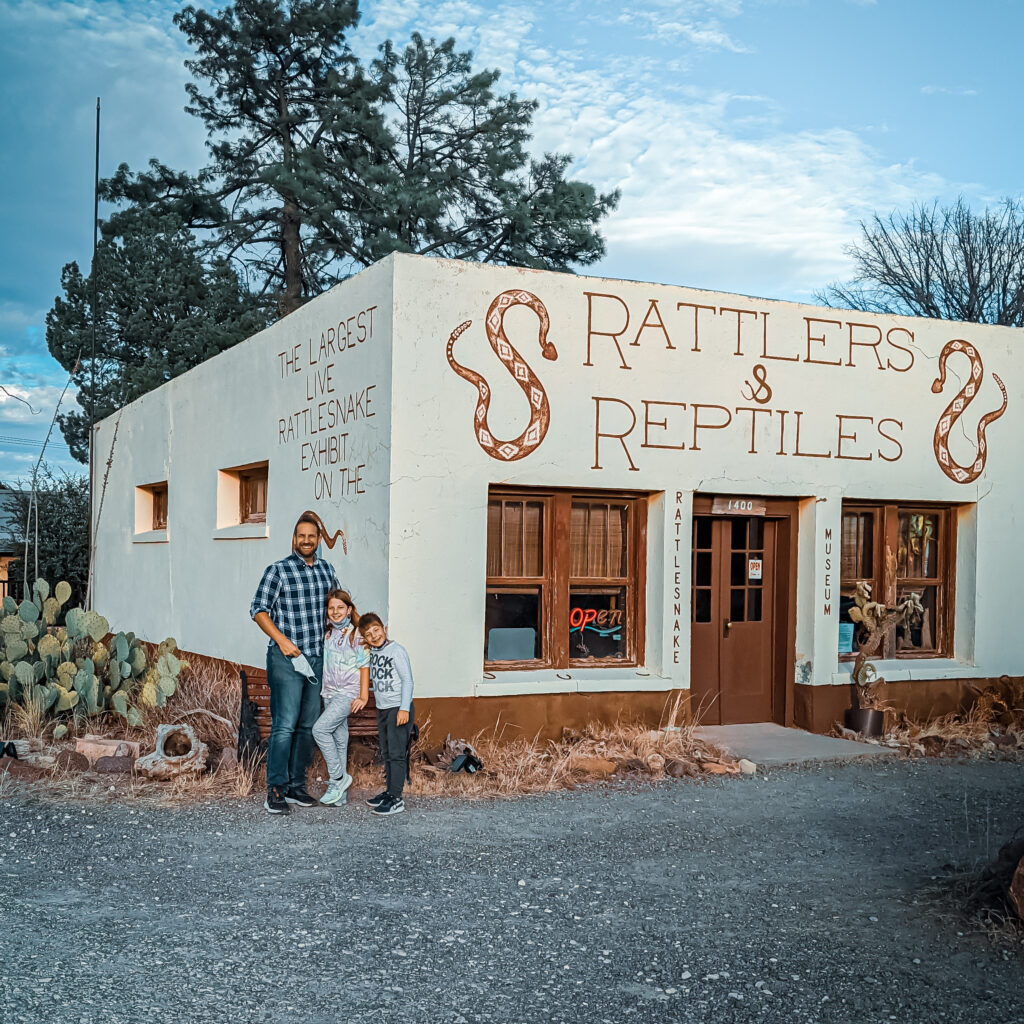 Rattlers & Reptiles Address
1400 N. State Street Fort Davis, TX 79734
Rattlers & Reptiles Hours
Sunday, Monday, Wednesday, Thursday: 10 AM – 5 :30 PM
Tuesday, Friday, Saturday: 10 AM – 6 :30 PM
Rattlers & Reptiles Cost
$5/adult
$2/children 10 and under
$15 max per household
Fort Davis Drug Store & Hotel
This charming old-fashioned drug store is a full-service restaurant and gift shop, with a 1950's vintage soda fountain. You can sit by the bar for an ice cream soda or grab a table and treat yourself to a full scratch-made meal. Downstairs are tables and chairs and the food counter, while upstairs is a working hotel with six unique rooms!
Click here to book a room at this hotel!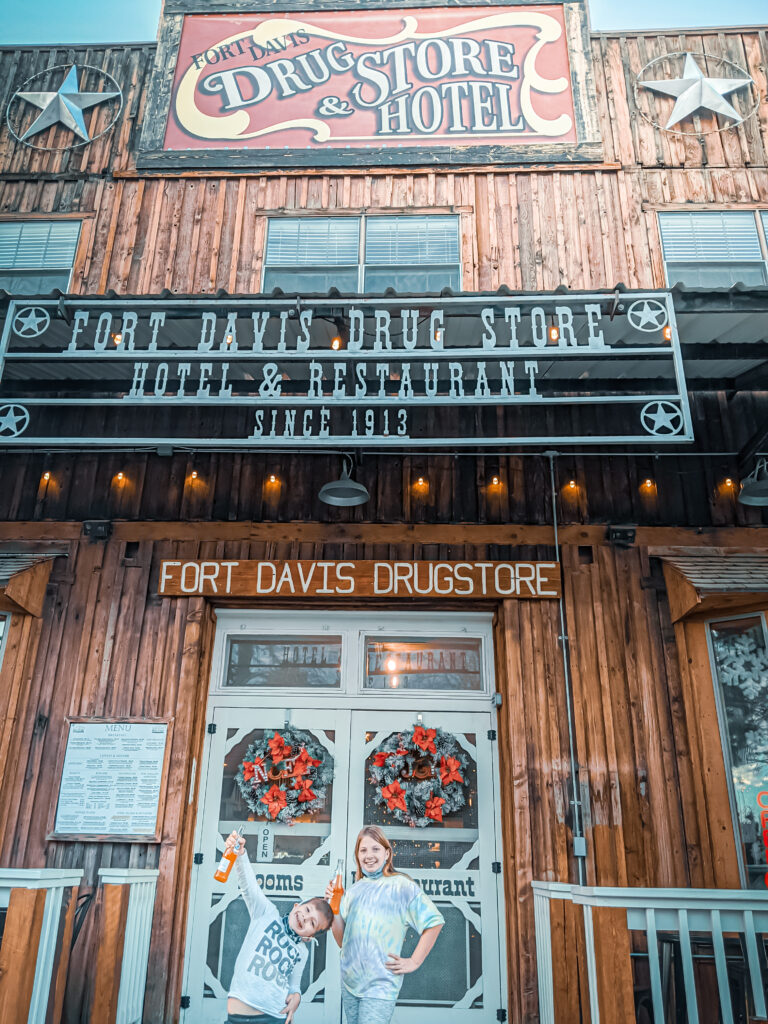 Have you been to Fort Davis? What's your favorite thing to do in Fort Davis, Texas?