Old Tunnel State park has some beautiful hikes and an abandoned old railroad tunnel. The tunnel used to belong to the Fredericksburg and Northern Railroad, which stopped running in 1942.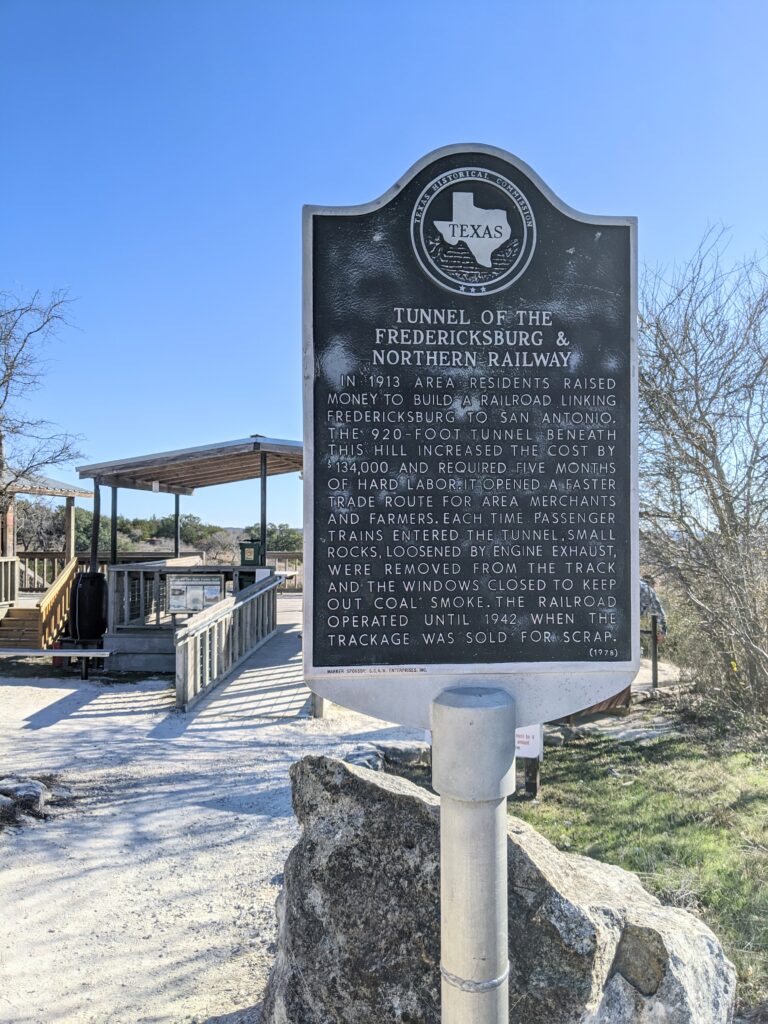 The tunnel is now home to a substantial bat colony – over 3 million bats – which can be viewed in the evenings from May through October.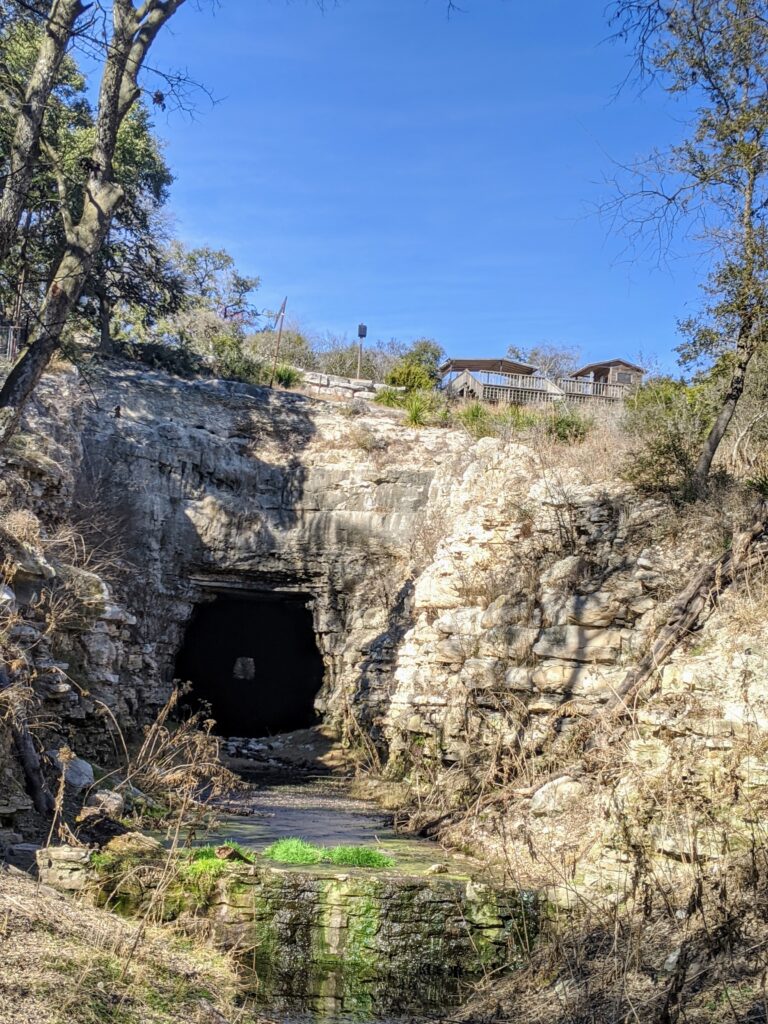 We were there in the winter so we were unable to see the bats, but according to the park website, there are even educational presentations given Thursday – Sundays.
The trail itself is fairly short – about half a mile, but there is so much nature to see. We saw at least four or five armadillos during our hike!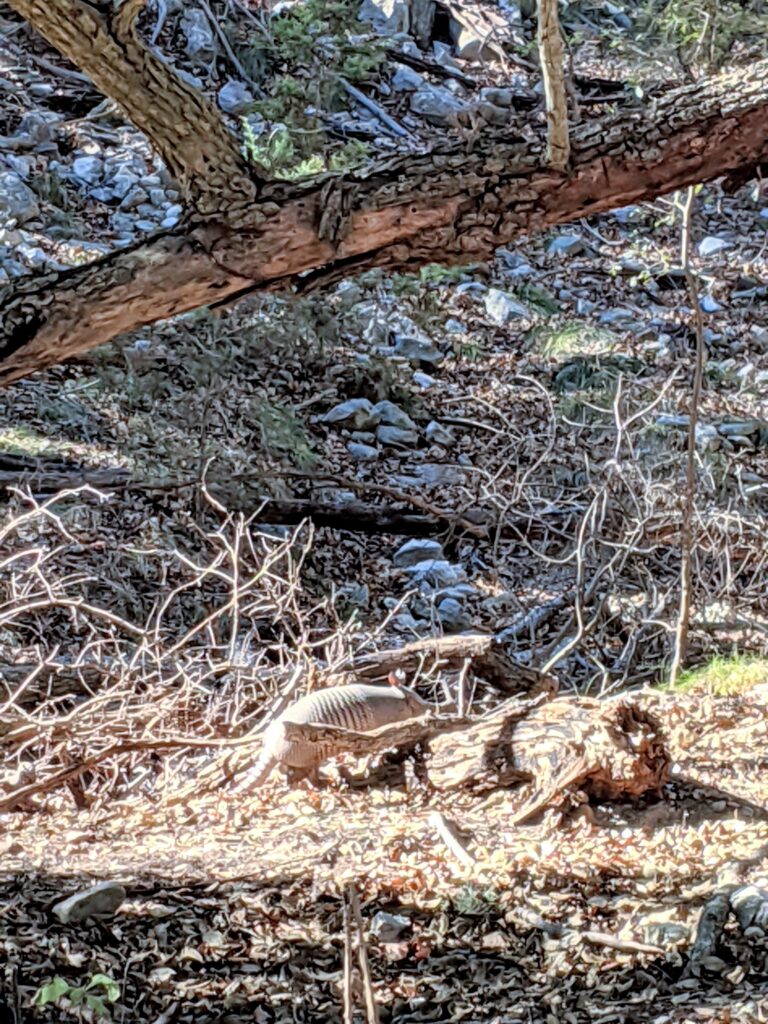 Location
Old Tunnel State Park is located halfway between Fredericksburg and Comfort, TX, about 4 hours from Houston, an hour north of San Antonio, and an hour and a half west of Austin.
What Can You Do There?
Hike
View Wildlife
Learn History
Things to Know
There is no admission fee to enter the park.
The hike is relatively easy, but does have some stairs.
Shade Level
We visited in the winter but with all the tall trees surrounding the trail, it should be pretty shady in the summer.
Crowd Level
We were there in December and it was quite empty.
Visit the park site for more information.
Check out more things to do in hill country!
Looking for lodging nearby? This charming bed and breakfast is just the place!