If you're looking for a family-friendly day trip from Houston, Lake Somerville State Park fits the bill!
The park offers 20 miles of trails to satisfy even the most avid hiker. And if you're not that into hiking (or if you have young kids with you) there are loops off the main trails that will allow you to get a shorter hike in.
The trails are reasonably shady, which makes a huge difference during the summer. We went on a hot but overcast day, and it was perfect.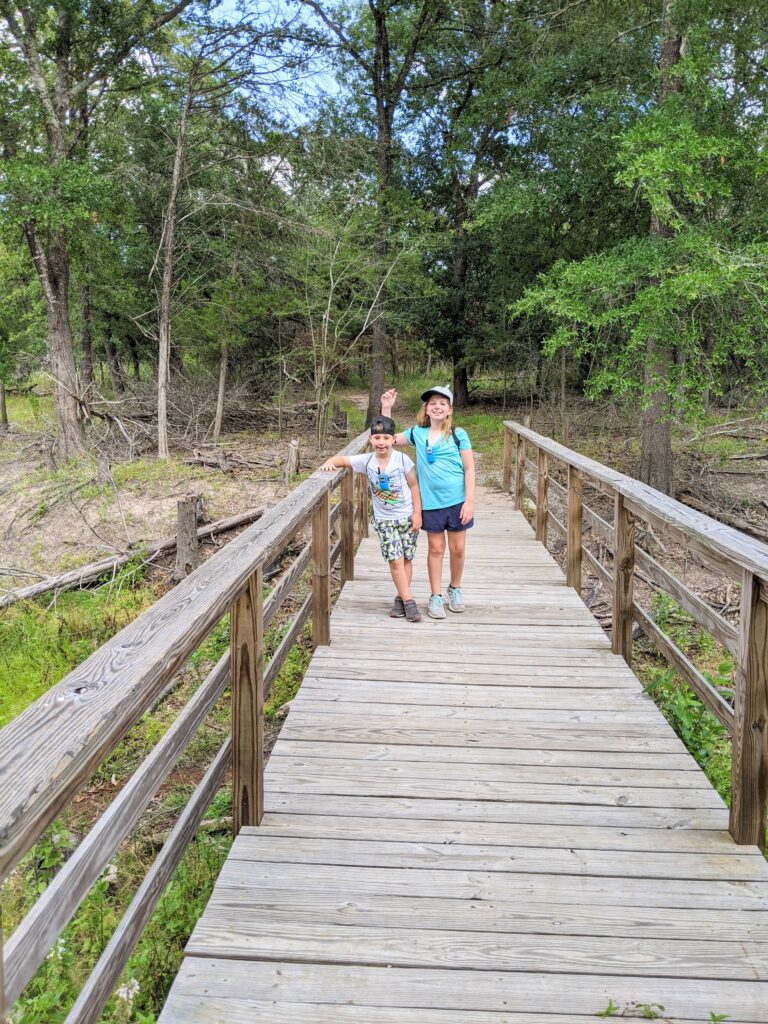 We saw tons of butterflies (ok, and also crickets) on our hike, and there were great views of the water at various points throughout our hike. (Those views were both good and bad, as every time we saw the water in the distance, our son asked when we'd finally get to go in!)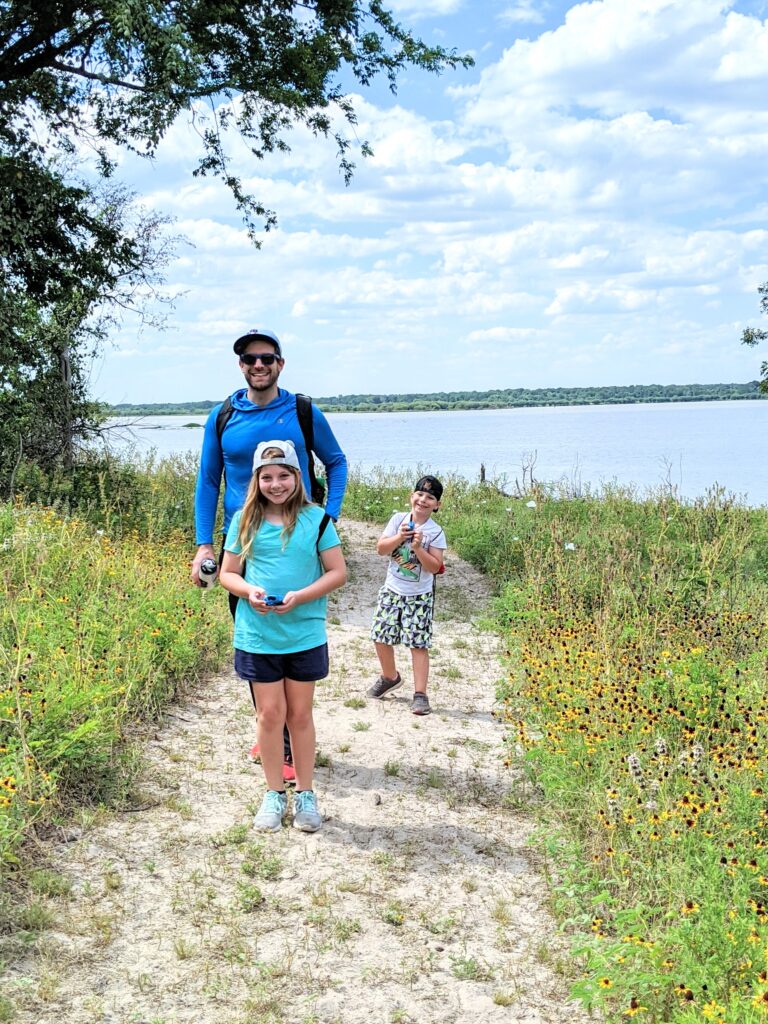 We hiked a small loop off the main trail, and then hopped back in our car for a short drive down to the swimming area. The swimming area is accessed via a grassy area with a small sandy/rocky entry. Though the sandy area is a mix of grass, rocks, and sand, we brought sand toys, and our kids had a great time (attempting) building a sandcastle.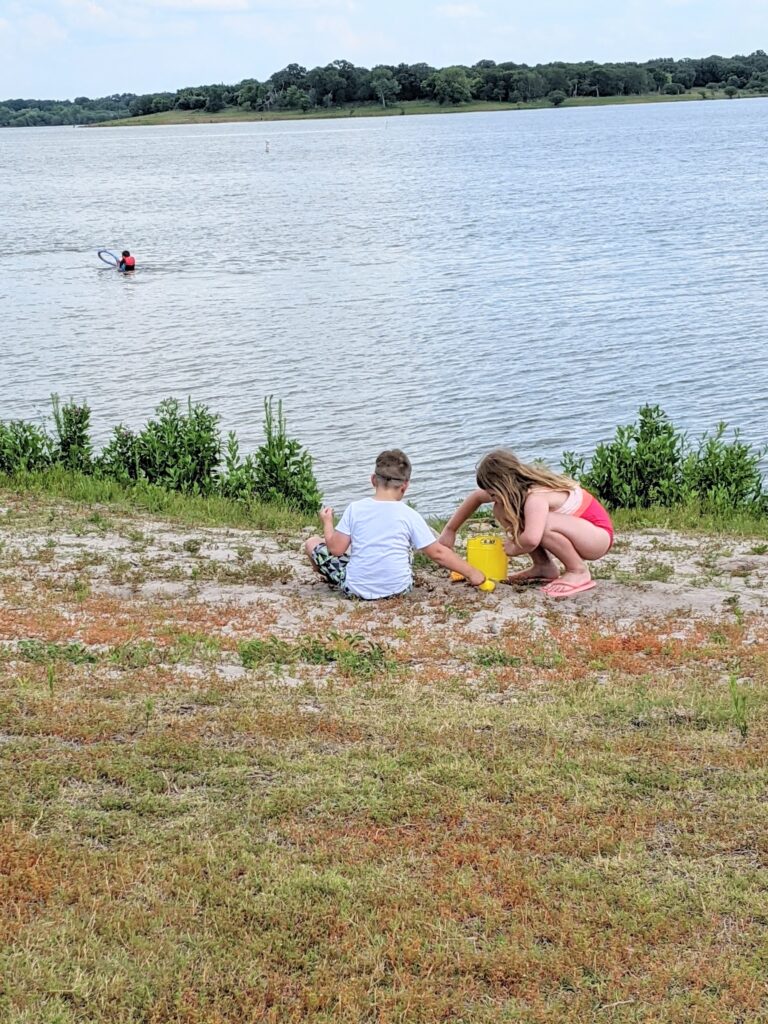 The water was cool enough to be pleasant, but not as cold as some might prefer on a hot day. The water stays a safe shallow depth for quite a ways out, and our family had a great time lounging on tubes and playing in the water.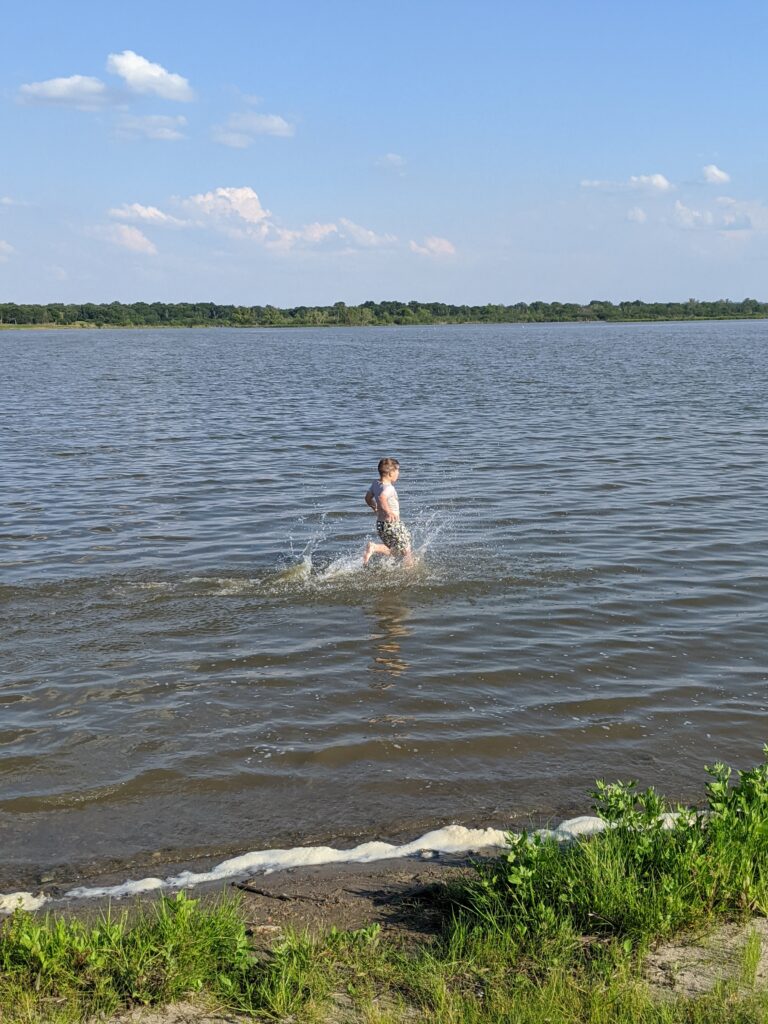 There are picnic tables near the swimming area, but if you want to grill, you'll need to go farther down to the boat launch, where you'll be able to grill and watch a beautiful sunset over the water. There are bathrooms in that area as well, with showers intended for campers. We found the showers useful to wash off the sand our kids played in.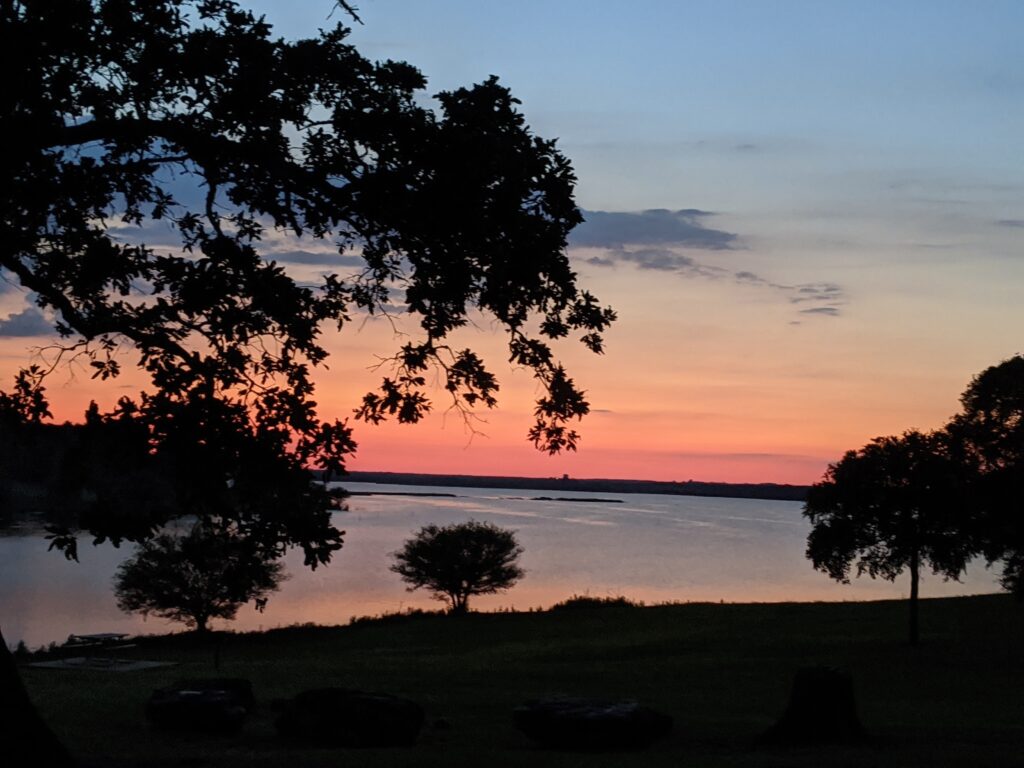 We didn't fish, but according to the website, you do not need a permit to fish off the shore, and fishing equipment is available to borrow from the park headquarters (double check if this is still the case due to COVID).
Location
Lake Somerville State Park is located about halfway between Houston and Austin. It's about an hour and fifteen minute drive from Houston.
What Can You Do There?
Hiking
Swimming
Fishing
Boating (both motorized and canoe/kayak. Canoes/Kayaks typically available for rent but not during COVID)
Horseback Riding (on your own horse)
Mountain Biking
Camping
Geocaching
Picnic/BBQ
Things To Know
There are two 'units' of the park, Birch Creek and Nails Creek. We visited Nails Creek to hike and go swimming, so that area is the focus of this post.
Shade Level
Trails:
Swimming Area:
The trail has some shade but the swimming area has no shade close to the water. There are some covered picnic areas nearby, but they're not close enough to sit and watch the kids.
Advance reservations are required. $4 for ages 13+. 12 and under are free.
Crowd Level
The park was very quiet when we went, even though it was a weekend. There were only about three or four other families on the lake with us.
Recommended Gear
Water Shoes – The entry to the lake is rocky and the bottom of the water is muddy
Tubes/Floats – Laying in a tube on the lake is so relaxing!
Canopy – There is very little shade near the water, so if you'll want to sit and watch your kids, you'll need some sort of shade.
Find out more at the Lake Somerville State Park website.