Nestled deep in the Piney Woods of East Texas, Holly Lake Ranch is a resort community with plenty of vacation homes available for rent. Just across the road from the community is a Holiday Inn Vacation Club, which shares amenities with the community.
Many of the homes are lakefront, with private docks, and even provide you with canoes or kayaks. The home we stayed in was beautiful, with that rustic lakefront feel. We appreciated the screened in porch, private dock and especially the canoe it came with. The kids had a great time with the large checkers set.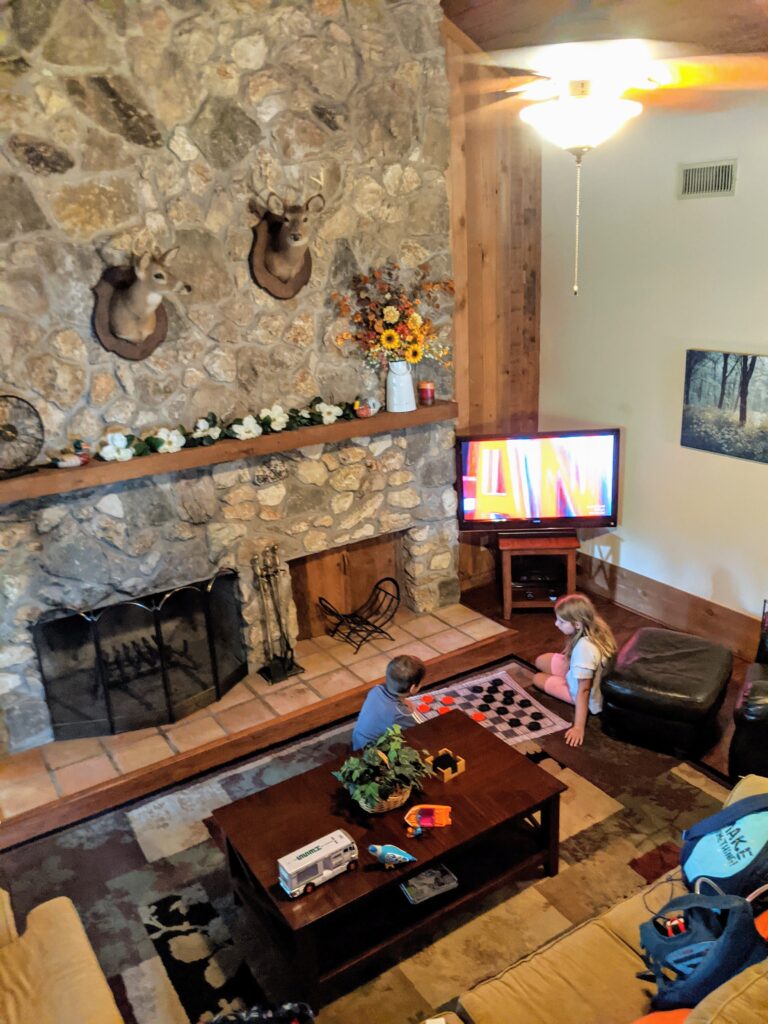 Holly Lake is a beautiful private lake with a tree-lined shoreline. Because it's a private lake, fishing is allowed anywhere, even off your boat, without a license.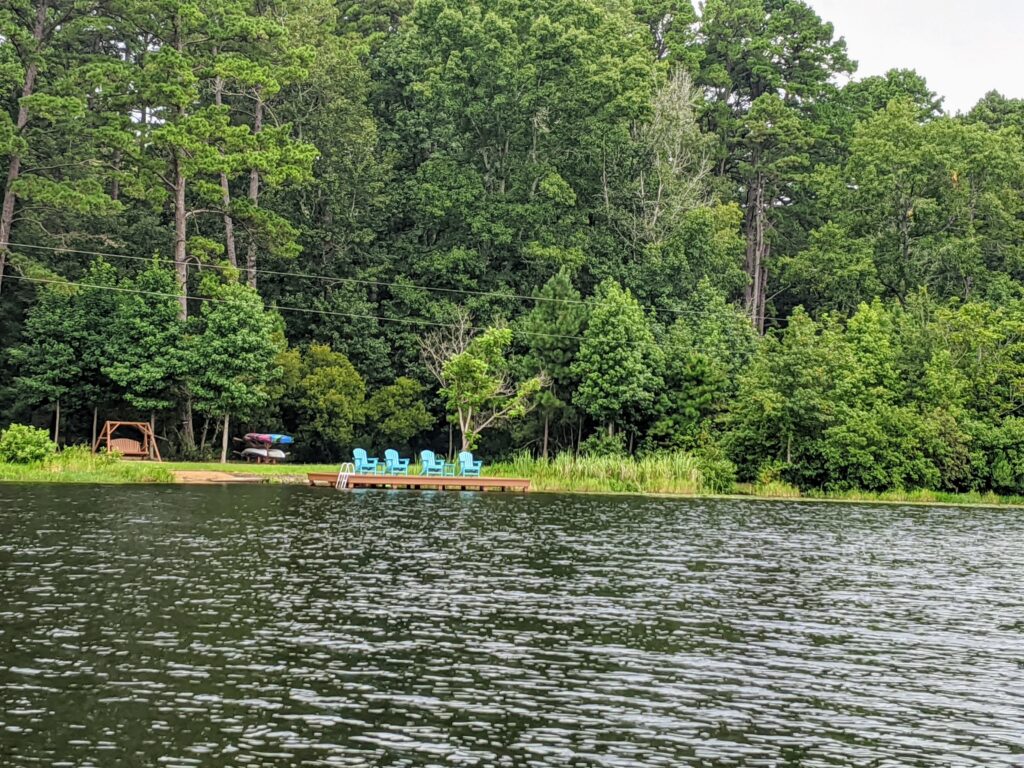 What we loved most about this neighborhood was how quiet and peaceful it was. We only saw one or two other people out boating when we were out, and when we sat on our dock, we didn't see anyone else. All the activities were just a two minute drive away, and while there were more people in those areas, everyone was incredibly friendly.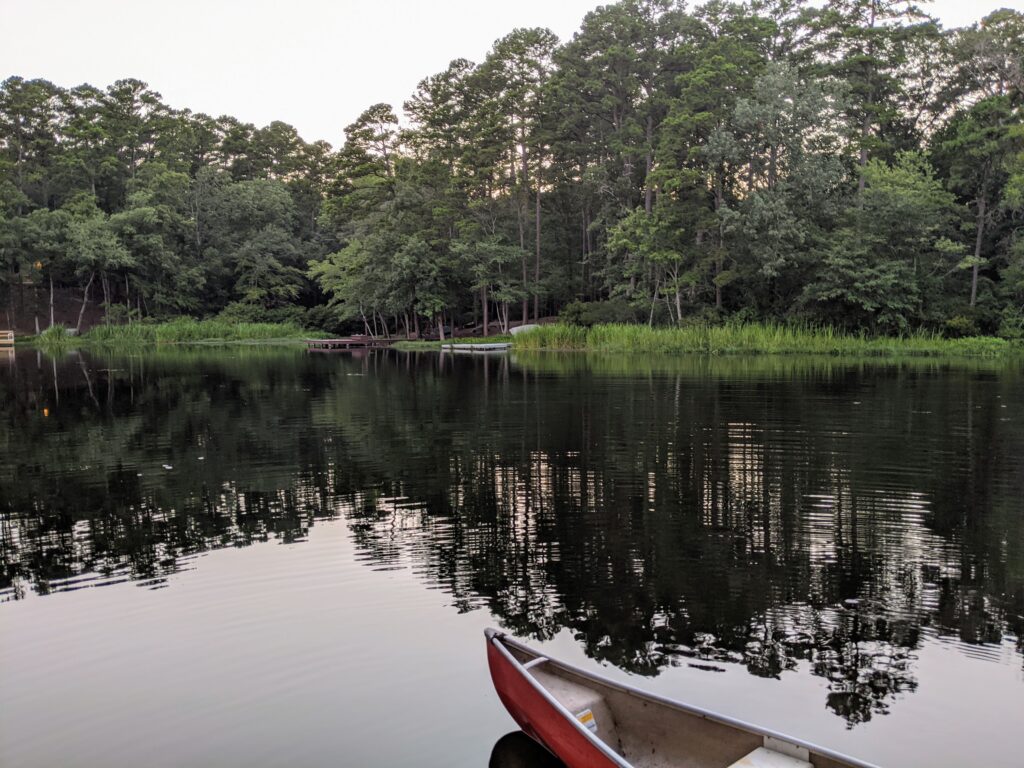 A recreation center within the neighborhood, called Holly Hut, lends out equipment for many of the activities available, such as mini golf, tennis, and more. You can also rent kayaks, canoes, pedal boats, and fishing equipment. On the Holiday Inn side, there is an activity center where you can do crafts, watch movies, play arcades, and hang out.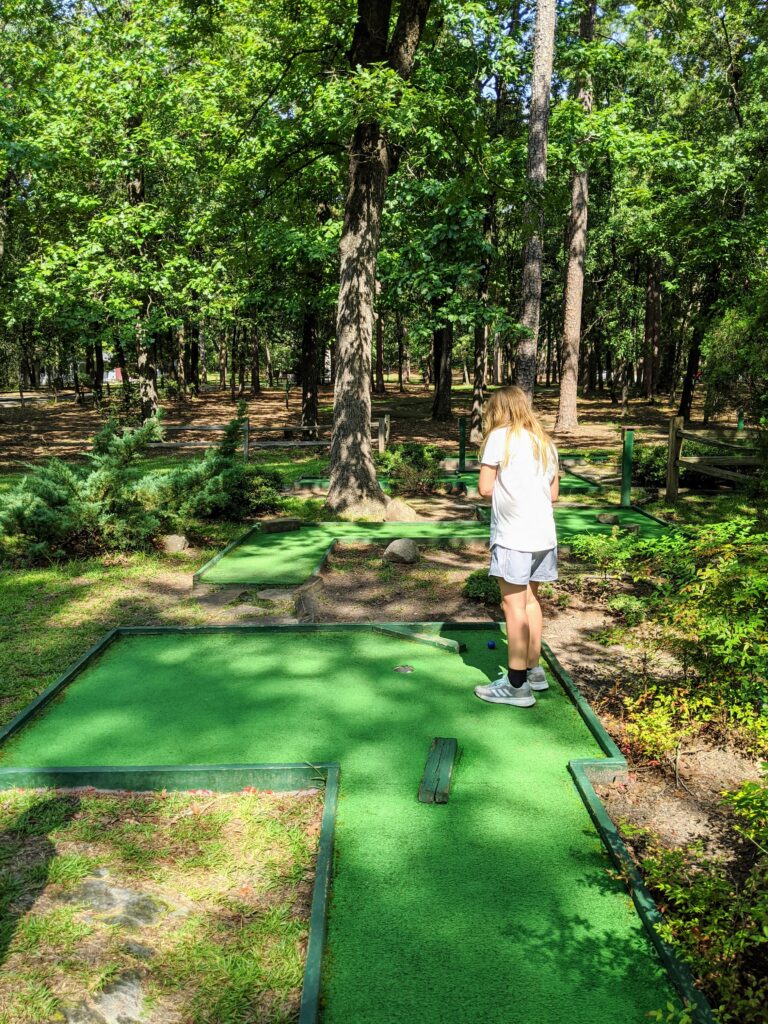 Just in case you get tired of swimming in the lake, there are also two outdoor pools available!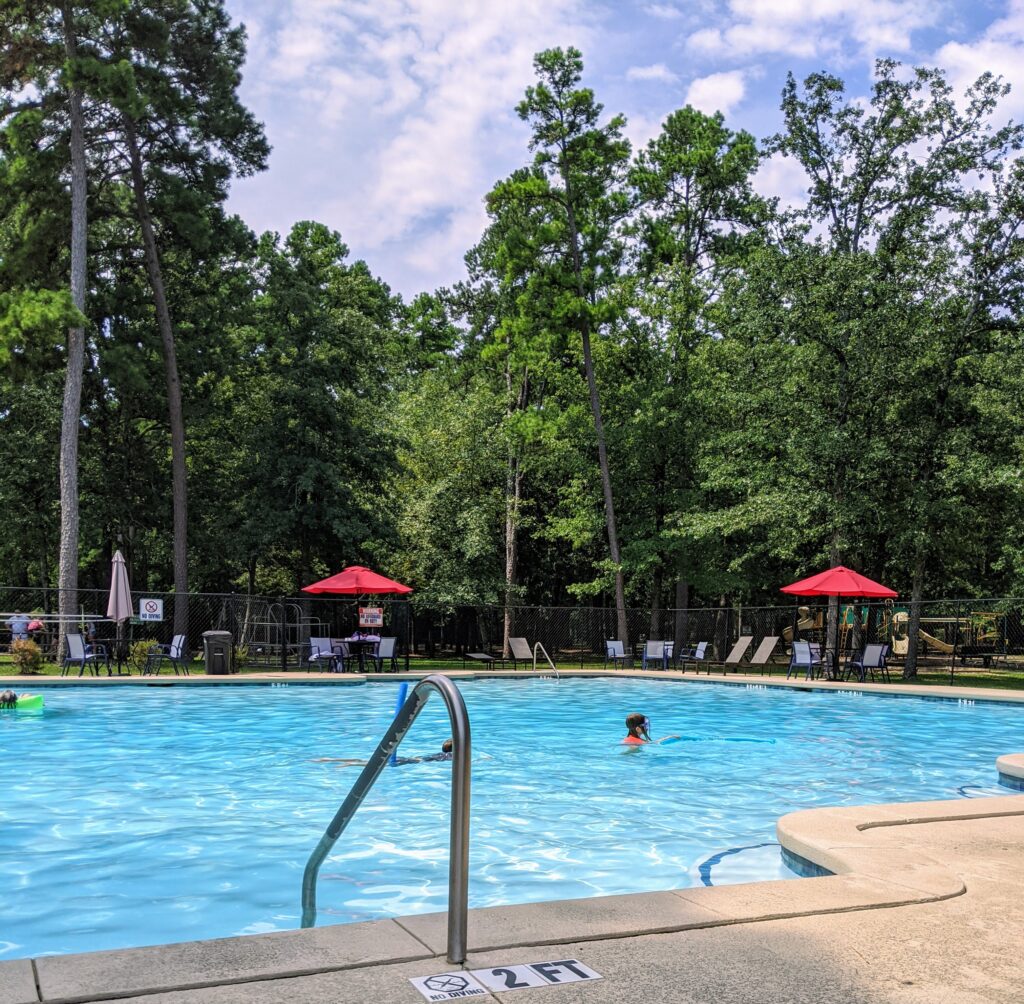 We would definitely come back here. This was definitely one of the most relaxing vacations we've taken. We spent most of our time on-site, enjoying the amenities and relaxing on the dock.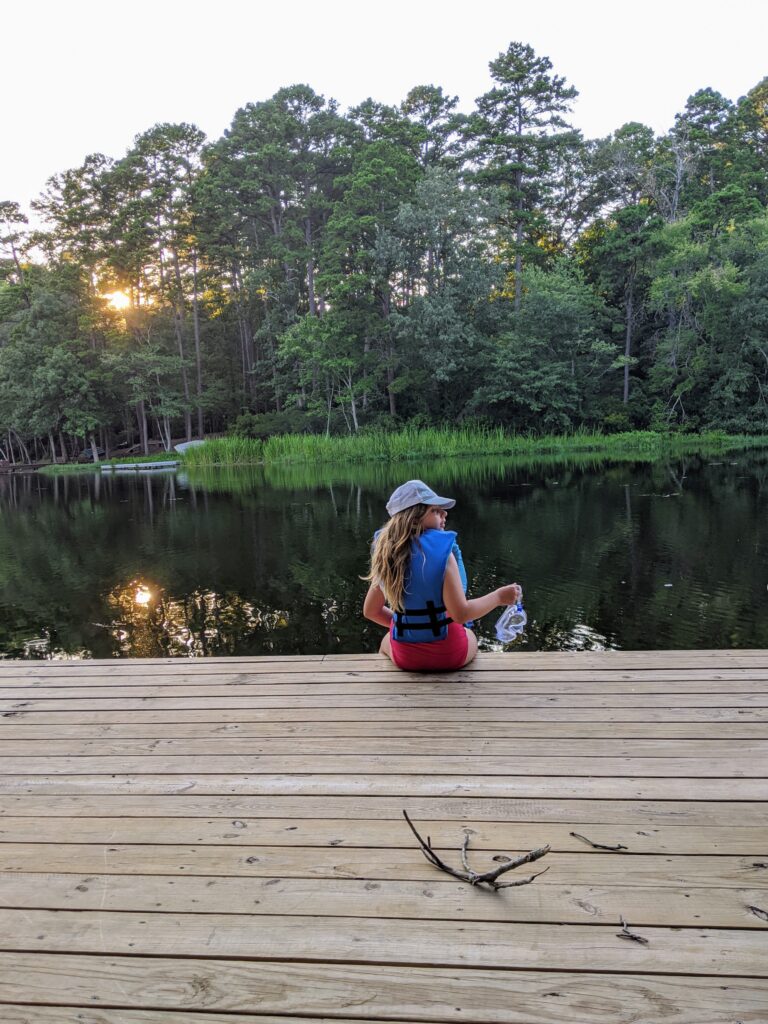 The best thing was that we found the temperature there to be about 5 degrees cooler than Houston, with the real feel about 10 degrees cooler – a welcome change in August!
Location
Holly Lake Ranch is located in East Texas, about 4 hours north of Houston, and 2 hours east of Dallas.
What You Can Do There
Free Amenities
2 Swimming Pools
Roped off swimming area in the lake with beach entry
2 Mini Golf Courses
Disc Golf
Pickle Ball
Tennis
Hiking
Activity Center
Ping Pong
Boating (if your rental comes with a boat)
Fishing (if you bring your own equipment)
Amenities for $
Fishing rods for rent ($5/2 hours) and bait for purchase ($6)
Kayaks, canoes, and pedal boats for rent ($6-$10/hr)
Golf
What The Kids Say
"It was really fun. The pools are great. There is really nice shade. I really liked the mini golf and the ping pong table is so cute."
You can find Holly Lake Ranch rentals here.