For an amazing ranch vacation rental just over an hour outside Houston, look no further than Rockin' Star Ranch in Brenham, Texas.
Rockin Star Ranch has 8 cabins and 1 suite available for rent.
The cabins surround a state-of-the-art outdoor kitchen, with a lounge area and TV, a fire pit, and a beautiful pool with a waterfall. Beyond the pool is a fishing pond and garden, and beyond that are the horse and cow pastures, which guests are welcome to visit at any time.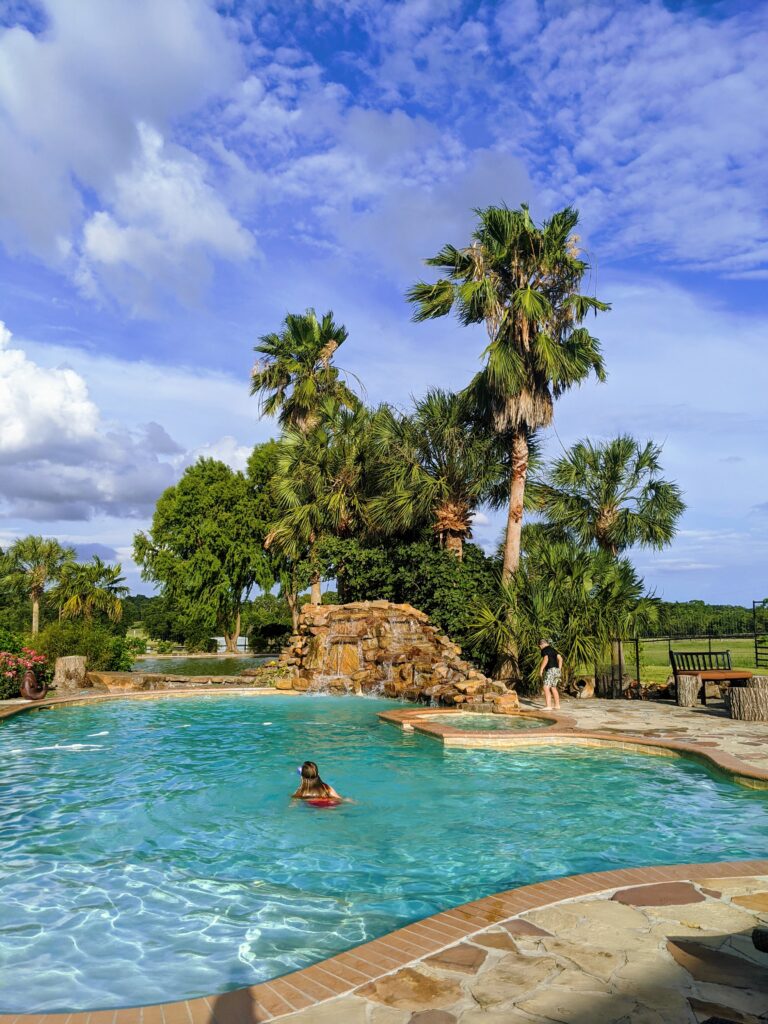 Darrell, the host, is one of the nicest people I've ever met. He is an exceptionally attentive host, and is more than happy to give you a tour of the property.
You can even enjoy a hayride in the evenings, riding around the ranch and out to the cow pasture, feeding the cows. There's definitely plenty of ranch in this ranch vacation.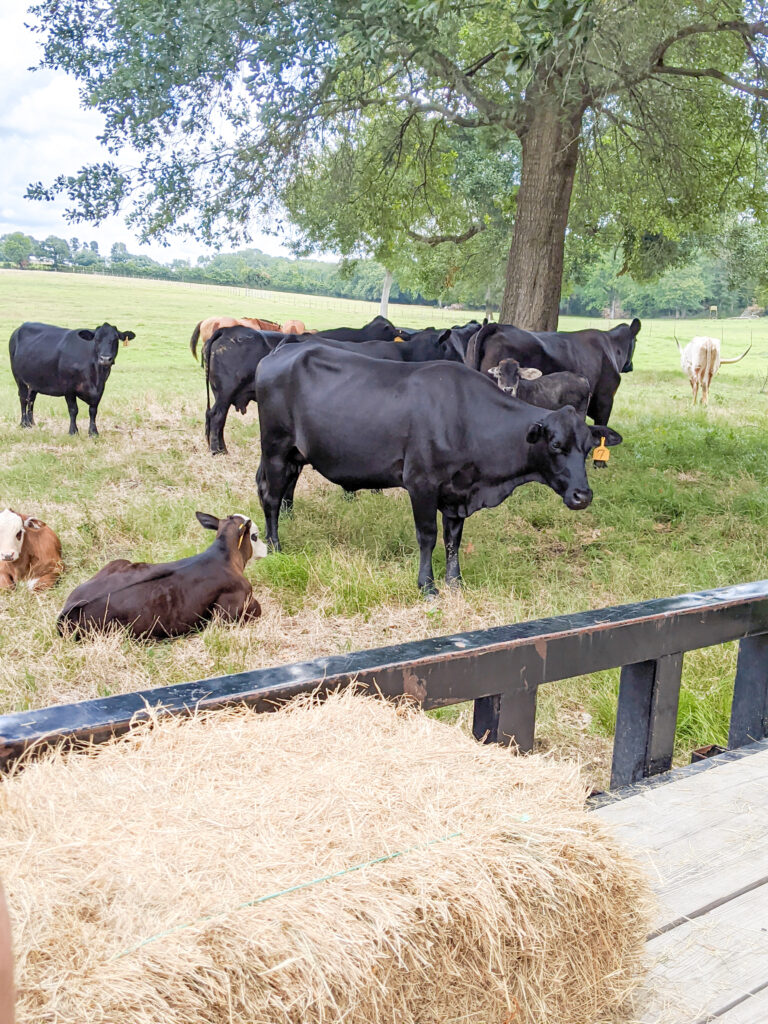 A second animal area houses a barn and pastures, also open to guests. In one pasture, we fed baby deer from bottles, petted horses, and fed the pigs scraps from our pockets. Our son will tell you the best part was running around with the chickens, though I'm not sure the chickens would agree…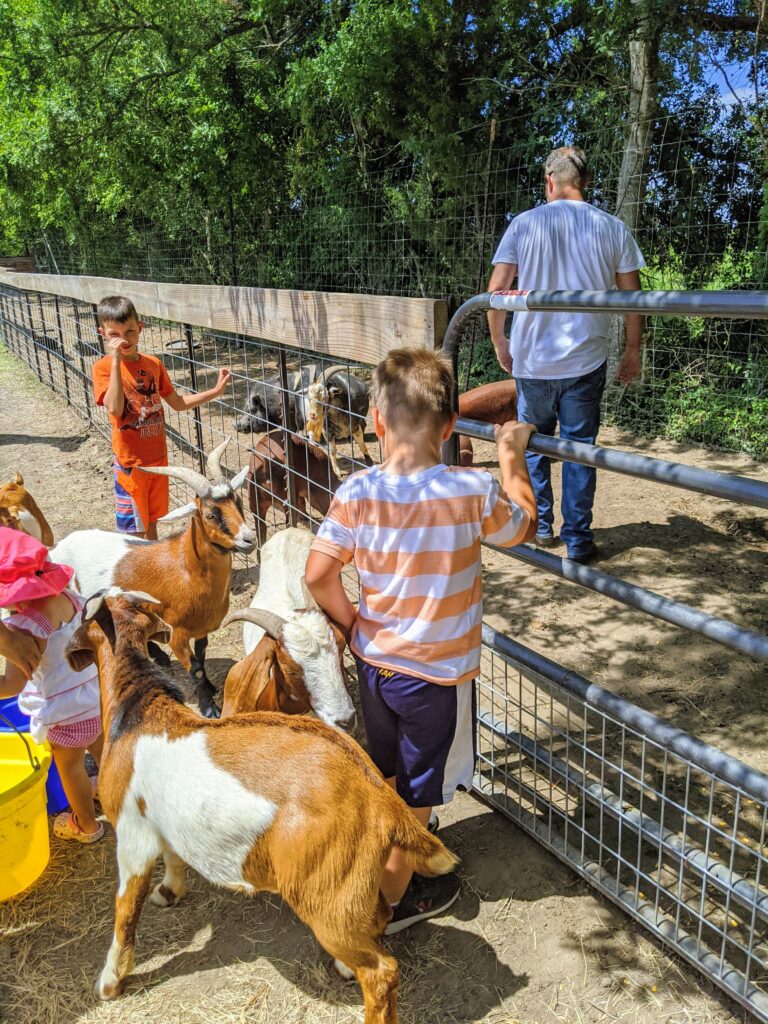 I can't express how beautiful and relaxing this property is, and how amazing our ranch vacation was. The animals are there if you want to interact with them, but behind fences so you can view from afar if you prefer, the pool is gorgeous and refreshing, and the outdoor kitchen and living area are a great places to relax.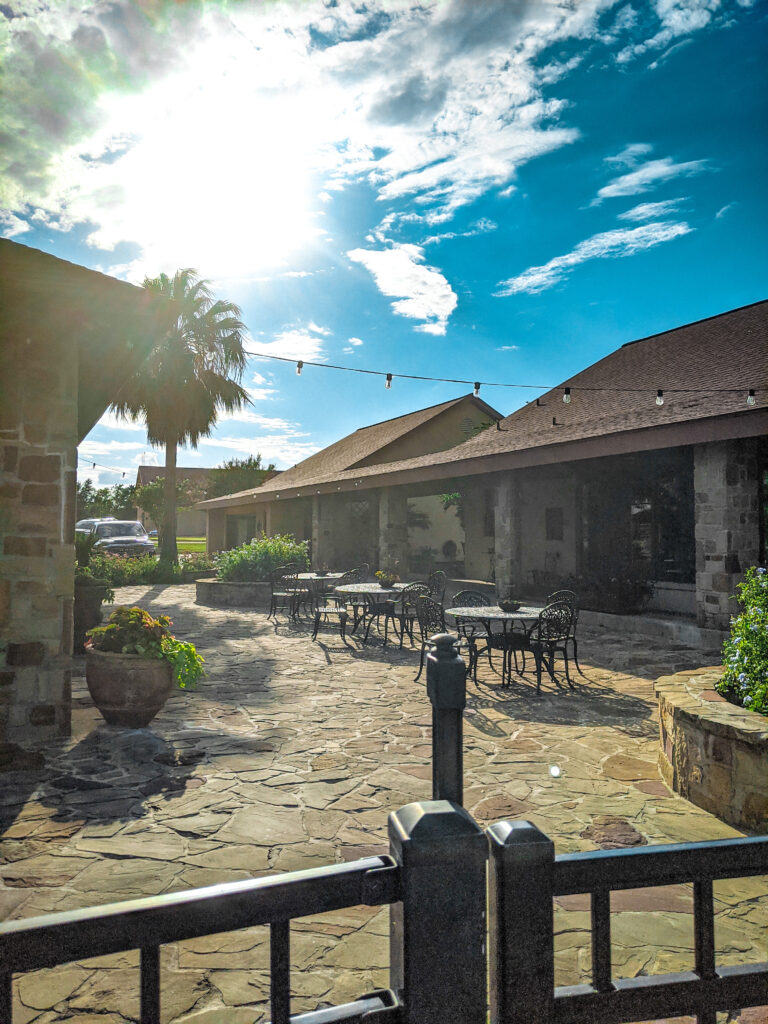 The entire ranch can actually be rented out for an event, and there is a beautiful wedding venue on premises. According to VRBO, the ranch can sleep 33 adults or even more if some of the guests are kids. Check out the listing for the entire property here.
Location
Rockin Star Ranch is located just outside of Brenham, Texas at 8002 Fuelburg Pease Lane, Brenham, TX 77833, just over an hour from Houston, and under two hours from Austin.
What To Do There
On Location
Swimming
Fishing
Fire pit
Interact with animals
Hay ride
Ping pong
Tire swing
Nearby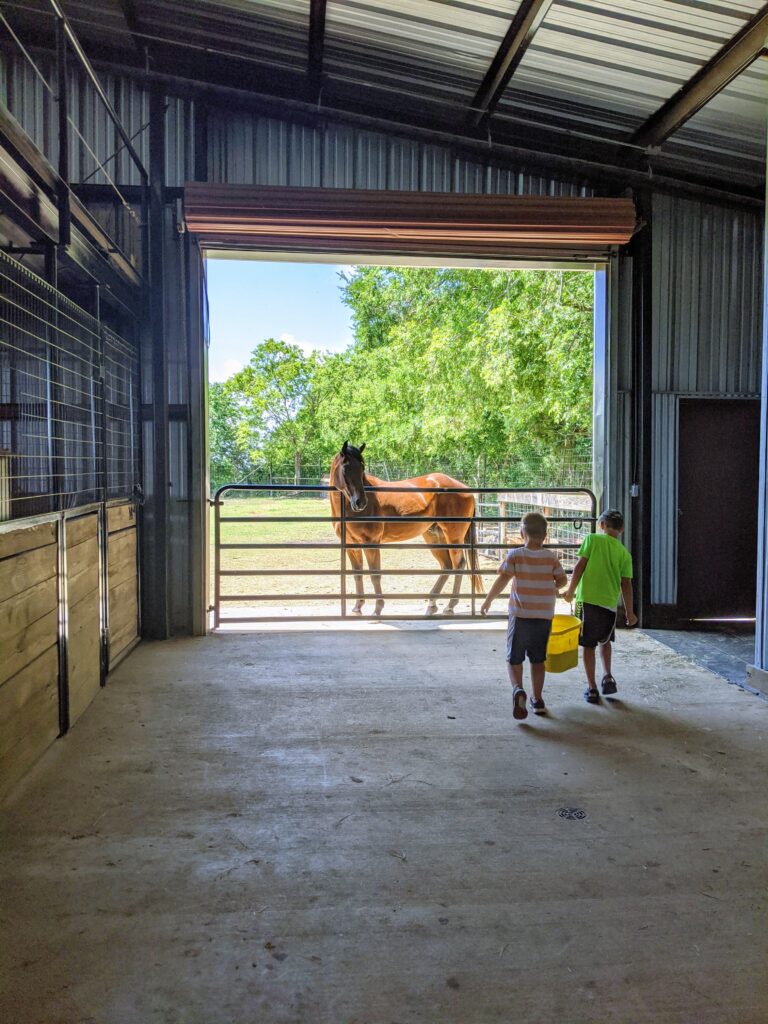 If you're looking for a ranch vacation, you need to book this ASAP. Here are some more pictures of our stay at this beautiful ranch.
Affiliate Disclosure: Texas Wanderers may receive a small commission when you book through our links. Thank you for supporting Texas Wanderers!